How I Became an Englishman
John Peter, as told to Judith Burnley
Salamander Street
Released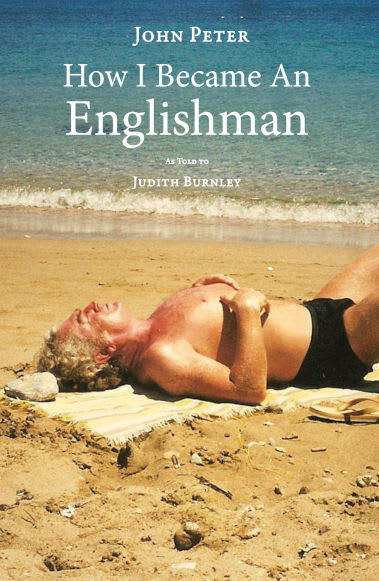 British culture has greatly benefited from the contributions of Hungarian émigrés who departed their homeland following the revolution in 1956.
Where George Mikes wrote a manual on How to Be an Alien, John Peter attacks the subject from the opposite direction in How I Became an Englishman. Sadly, the revered former Sunday Times theatre critic passed away in late 2020 and did not have the pleasure of seeing his memoirs, converted to the page by his wife Judith Burnley, make it into print.
Anybody who came across John Peter was instantly charmed by a puckish individual with a perpetual twinkle in the eye who drew people in by whispering quiet witticisms that were equally perceptive and funny. Even though he left his native Hungary in the late 1950s and completed his education at Oxford, the accent remained, but beyond that, the man became as Anglicised as his name.
What readers of this thrilling, slim tome will discover is that, before Peter even came of age, he had lived through torrid times, lucky to escape alive and intact from a childhood and youth that contained many terrifying moments. Indeed, his hidden Jewish ancestry meant that, had a stray word been misplaced, Peter might have become a victim of the Nazis or their local collaborators and been murdered or condemned to a concentration camp.
The dramas started even earlier, when his (literally) flighty mother Veronica or Vera decided that marriage to an art historian husband was unbearable, decamping and setting up home with a minor nobleman whose penchant for drink engendered unwarranted cruelty.
Exile from Budapest into rural life proved hard but not impossible. However, the escape did not last and the mother and son returned to the city in time for the high drama of the revolution. The future theatre critic found himself in the vanguard, amidst many fellow school pupils and university students, on that heady but deadly day.
Having made his escape from the frontline, it became apparent that Hungary was no longer safe, leading to the next chapter in an extraordinary story as the extended family attempted to make its escape across the Austrian border.
The book takes us through to a new life as an Englishman, commencing at Campion Hall, Oxford University courtesy of the Jesuits, having remarkably expanded his English vocabulary beyond "cowboy" and "Times" to fluency within months.
Harking back, the opening chapter relating 16-year-old Janos Peter's thrill on a first encounter with Richard III, in a Hungarian production that spoke starkly to those residents of Budapest who had just lived through Stalinist rule, is then linked to the opportunity to watch Laurence Olivier playing the same role on the silver screen of an English cinema.
How I Became an Englishman presents a stirring tale but might also be the introduction to a much longer story. One has to hope that the ensuing 50 years and John Peter's career as a theatre critic have been similarly documented and will be published in the fullness of time.
Reviewer: Philip Fisher