How I Learned to Drive
Paula Vogel
Fools & Kings
Southwark Playhouse
–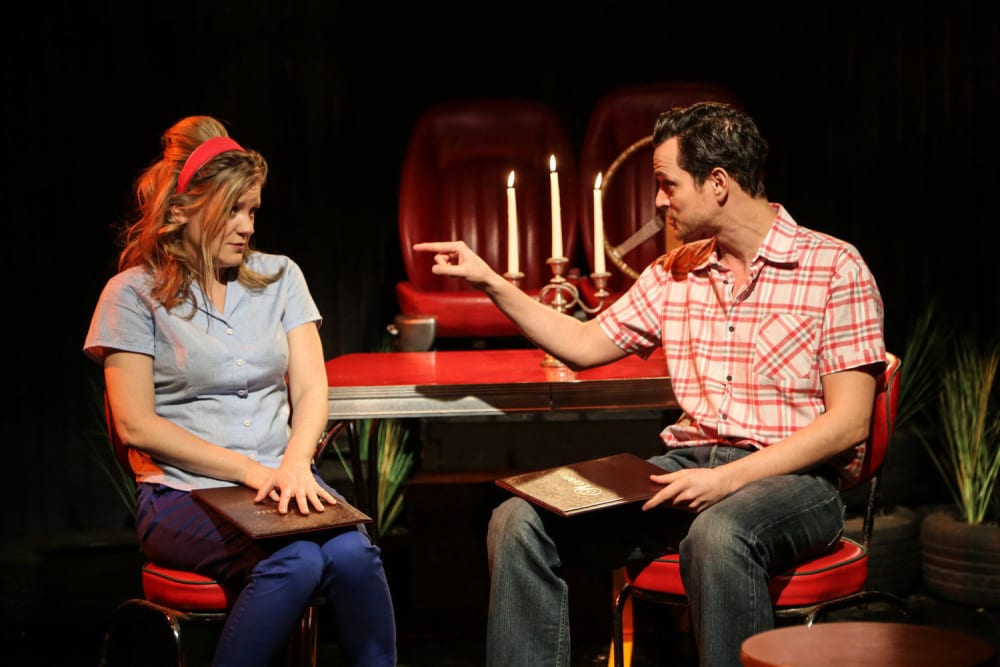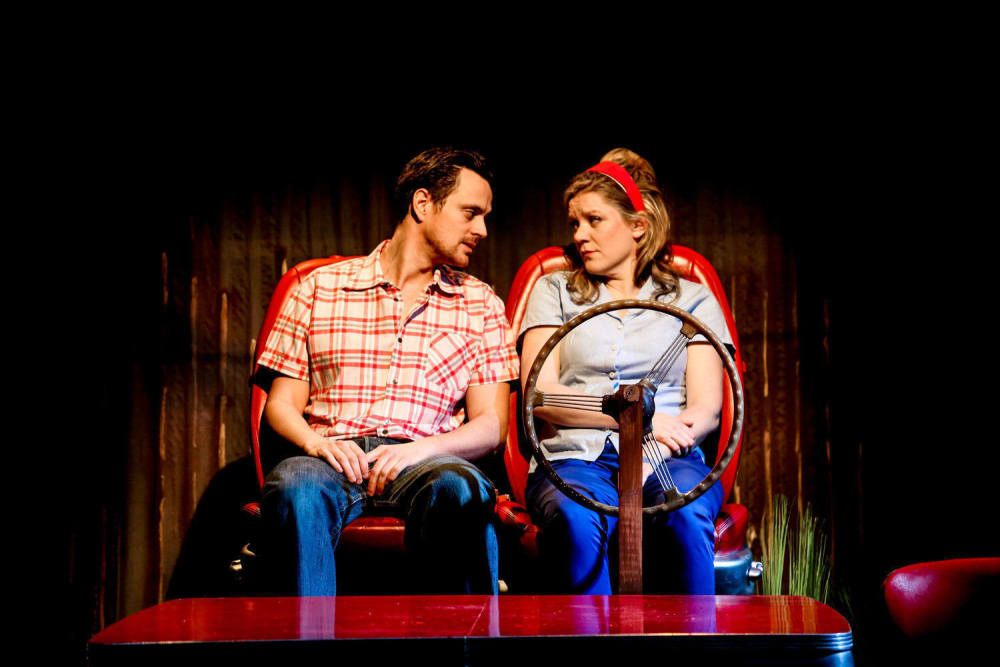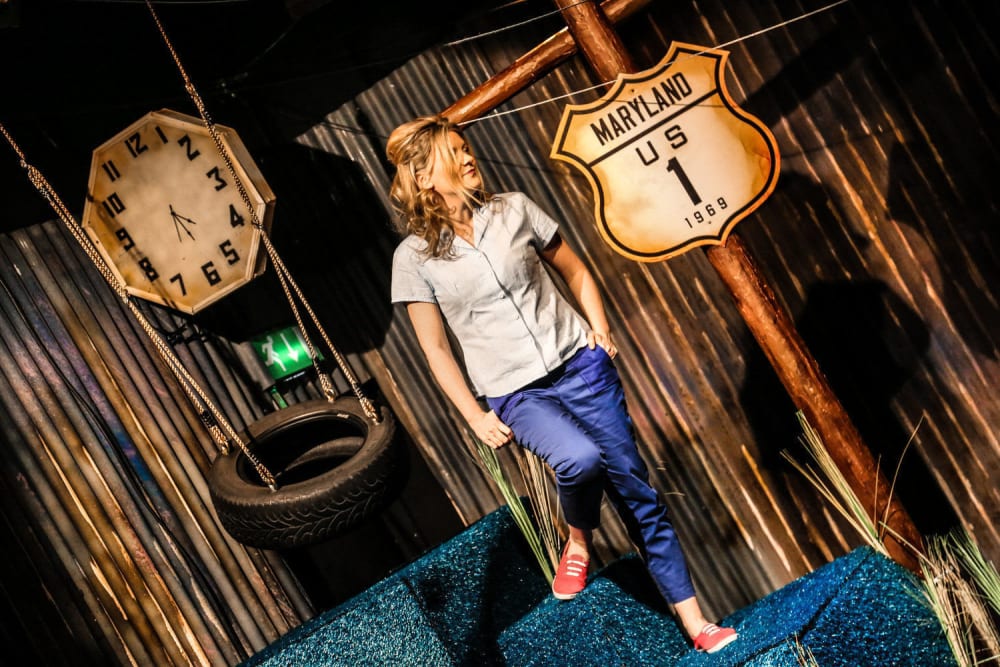 Where Paula Vogel really scores with How I Learned to Drive is in presenting a scandalous story in a balanced, sympathetic fashion. This isn't easy since, like Humbert Humbert in Lolita, Uncle Peck is a monster.
That is in any case the way that society very reasonably views a man who takes advantage of an underage girl, his niece who is already growing out of the nickname Li'l Bit when the lights come up on small town Maryland circa 1969.
What the two fictional men have in common is a deep love and respect for their knowing victims, meaning that the three-strong Greek chorus in this play seem appropriate for what is ultimately a small-scale tragedy.
The perspective comes from around 1992, when Li'l Bit is able to recollect her emotions in relative tranquility.
The 1¾ hours start in a plush car as Olivia Poulet's 17-year-old protagonist joins her old (over 40) uncle for a ride. Swiftly, we surmise that their relationship goes significantly further than one might expect of a driving instructor and pupil, despite the deadpan voice-overs talking about gearshifts and the like on a regular basis throughout the performance.
Within Katharine Heath's striking and all-embracing set that, along with a hits of the sixties backing track, conjures up the period perfectly in Southwark's Little Theatre, the play then travels back in time far more often than forwards, reaching as far as the first lesson in 1962 when the youngster was only 11.
Even at that age, William Ellis, who is wholly convincing in the role of Peck, was totally smitten with a child whom he claims that he first fell for when she was a day-old babe-in-arms.
As we regress through each succeeding year, the relationship changes, as control moves from the point where the girl has the man eating out of the palm of her hand and we know that he is lost back to the time when he was in the driving seat.
What we do not discover in this play is whether there were any negative consequences that Li'l Bit carried into later life, although, as far as we can see, she seems perfectly well-adjusted.
The leading actors get good support from the chorus: Bryony Corrigan, Holly Hayes and Joshua Miles confidently swapping roles with wit and alacrity.
The issue that the play explores most effectively is the degree to which the man was led on by his juvenile niece and her underlying intentions to achieve this goal, if any. Jack Sain's stripped-down production for Fools & Kings is deliberately ambiguous on this point making for an intriguing evening.
Reviewer: Philip Fisher