How to be a Rock Critic
Jessica Blank and Erik Jensen, based on the writings of Lester Bangs
Under the Radar Festival
The Public Theater, New York
–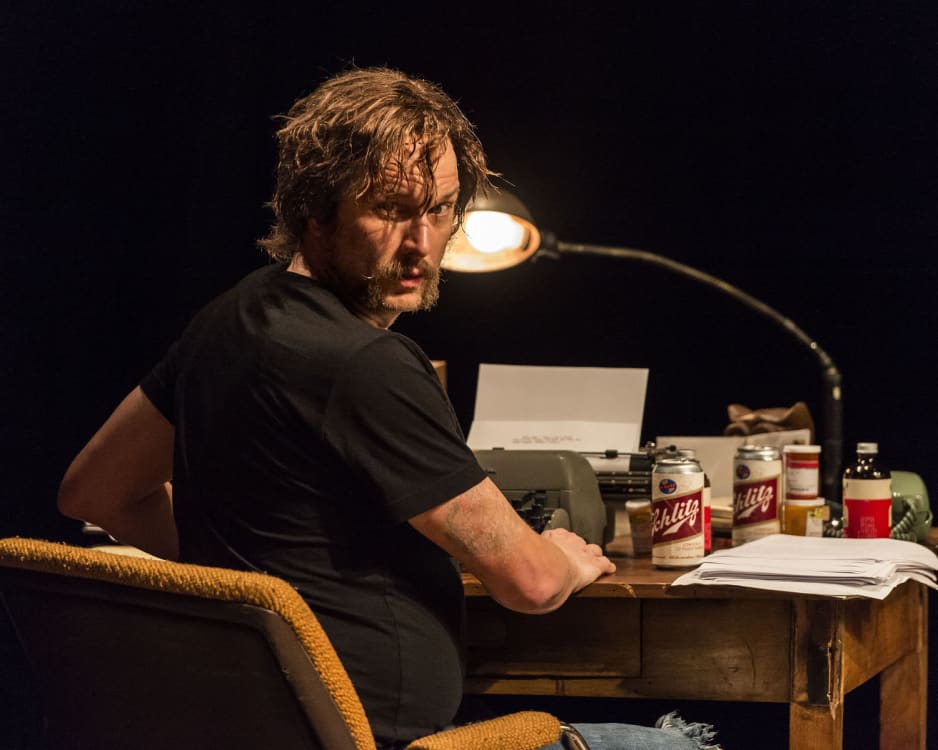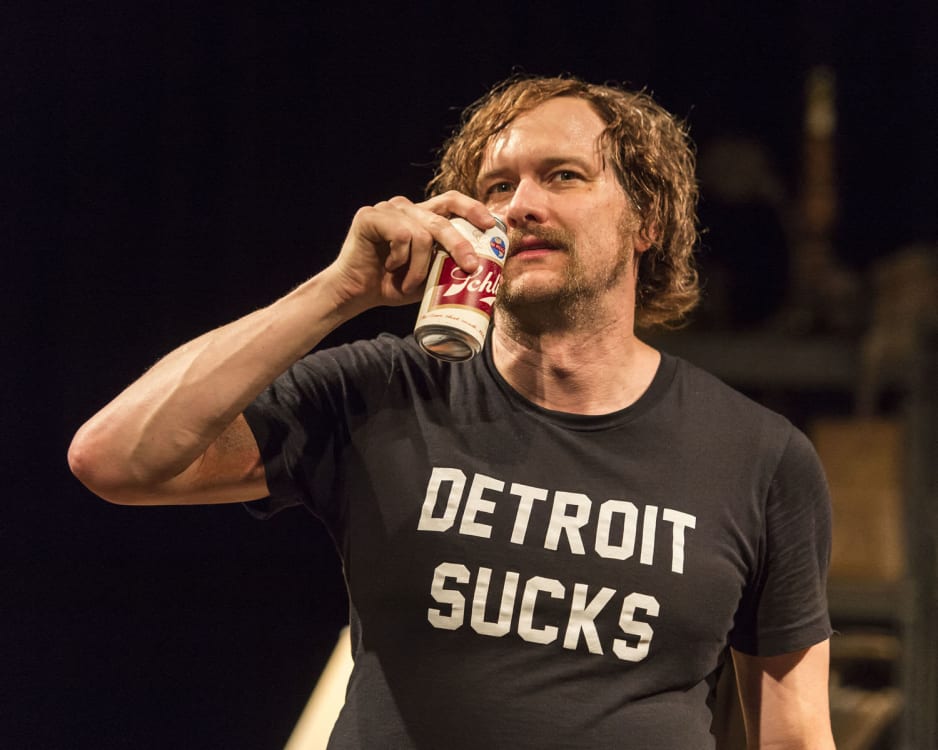 Every play produced by wife and husband team Jessica Blank and Erik Jensen is a labour of love. The Exonerated was a stunning verbatim drama that literally changed people's lives and political attitudes.
How to be a Rock Critic, performed by Jensen and directed by Ms Blank, is a very different animal but benefits from the same loving care.
The project, which took eight years from conception, four of those in the creative process, is a biographical representation of Lester Bangs, the archetypal rock critic.
If the name isn't immediately familiar, Bangs, who died early as long ago as 1982, was a leading light in the '60s and '70s with Rolling Stone, Creem and other publications and the figure played by Philip Seymour Hoffman in the movie Almost Famous.
In many ways, he fitted perfectly into a stereotype. Bangs is shown in a living room that resembles a cross between a rubbish tip and a thrift store with a large stock of records. The rock-hairy music freak tells a very personal story, delivered at the end of his days.
As the 90 minutes develop, he becomes increasingly hazy, when assorted drugs (mainly prescription) and alcohol combine.
Perhaps the strangest fact comes at the start, when we learn that this "Wild Thing" was a Jehovah's Witness with a mother who believed to a startling degree. Such a repressive childhood can lead to rebellion and, in this case, the discovery of rock music proved a salvation, though that is not how Mrs Bangs will have seen it.
There are two mains strands to this warts and all portrait. First, we are given an insight into the significance of music to so many, in the case of Bangs everything from The Carpenters to Black Sabbath, Lou Reed and Van Morrison.
This passion is epitomised by our guide, a fine writer who believed every word of the dream, until he was disabused by getting too close to heroes who are far from heroic in real life.
The other part is a run through the life of a man who would like to have been a rock star but settled for a very good second best. Bangs was obsessed by rock music and, with his ability to convey its meaning to the world through critical articles, found a niche but it took time. For years, he persisted in sending regularly rejected reviews to Rolling Stone, until he finally made the grade and advanced from there to near legendary status.
Erik Jensen is energetic and intoxicating, delivering a gripping performance that will convince most viewers that they have seen deep into the soul of Lester Bangs.
Reviewer: Philip Fisher