How to Hold Your Breath
Zinnie Harris
Royal Court Theatre Downstairs
–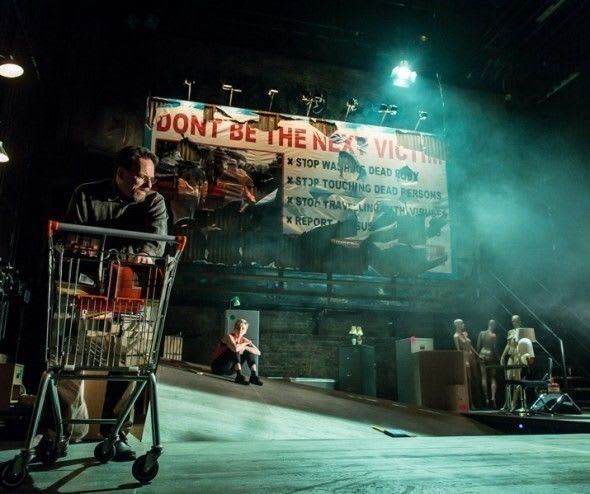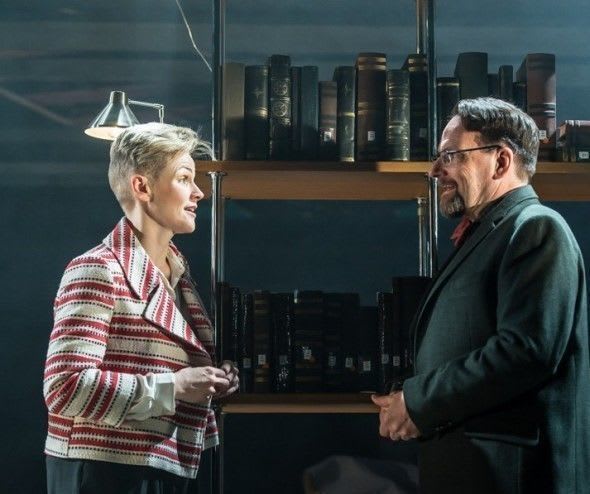 There may well be starkly differing views about the meaning of this obscure new work, which feels like a drab German existential comedy despite the fact that its writer is Scottish.
At one level, How to Hold Your Breath is a dystopian nightmare that follows one woman's decent into modern-day hell.
It is also a depressing allegory with comic overtones, charting or perhaps predicting the failure of The Great European Dream, despite being written before the cracks got wider with the election of Syriza in Greece.
The opening of a two-hour performance without interval directed by Vicky Featherstone introduces viewers to Maxine Peake's Dana sporting an ultra-stylish, bleach-blonde hair cut but without a wardrobe to match.
We meet her on the morning after a mis-communicated one-night stand with Jarron, played by Michael Shaeffer.
This wary businessman seems ordinary enough until he unkindly claims to be the devil incarnate.
Whether he is or not, the literally scarring encounter soon has odd effects on every aspect of Dana's life and also that of Christine Botttomley as her sister Jasmine.
After a job interview that might lead to professorship for the protagonist, the pair start out hopefully on a picaresque journey from Berlin to Alexandria via the Adriatic.
Balancing out occasional diabolical appearances from Jarron is the calm figure of Peter Forbes in the role of the well-spoken Librarian. However tough things get, he is always ready with a quip and a "how to" book to keep Dana on the right side of sanity.
This is much needed as her world moves far out of kilter with life going from bad to worse and then heading downhill fast, especially whenever she rejects offers connected to 45, the number of this beast rather than the more traditional 666.
In a telling reversal of a familiar story, Dana and Jasmine find themselves heading across Europe in a desperate bid to escape a continent that is failing economically.
Having hit the coast, the desperate travellers then become not holidaymakers but boat people in a dramatic finale which makes full use of a scarily symbolic tipping stage, used to spectacular effect by designer Chloe Lamford.
Many viewers might struggle to come to terms with a difficult play in which for long periods meaning is not always clear-cut or obvious.
However, How to Hold Your Breath has flashes of genuine humour and makes some poignant observations about our lives as Europeans in this uncertain political climate.
Reviewer: Philip Fisher