How to Keep up with the Kardashians
So La Flair Theatre
So La Flair Theatre
Martin Harris Centre, Manchester


Listing details and ticket info...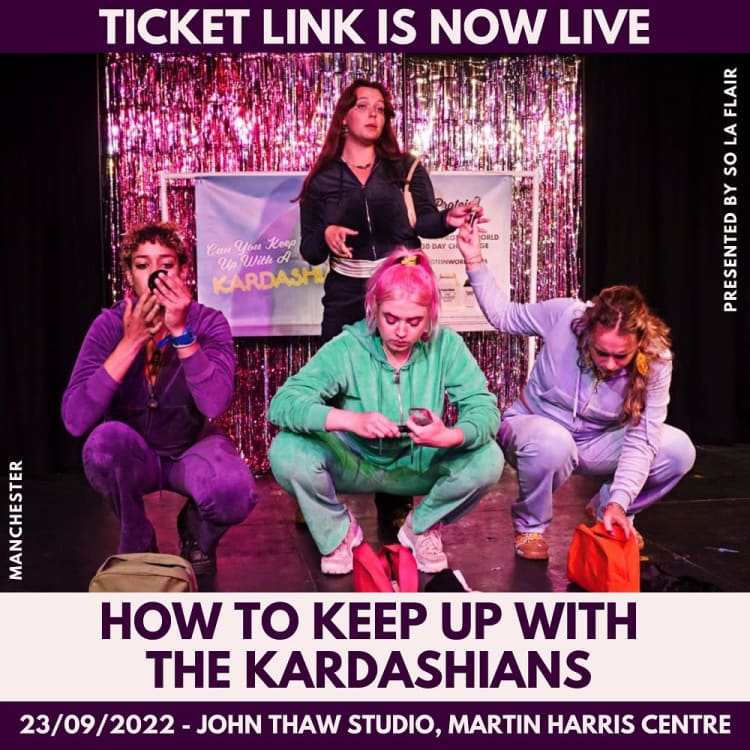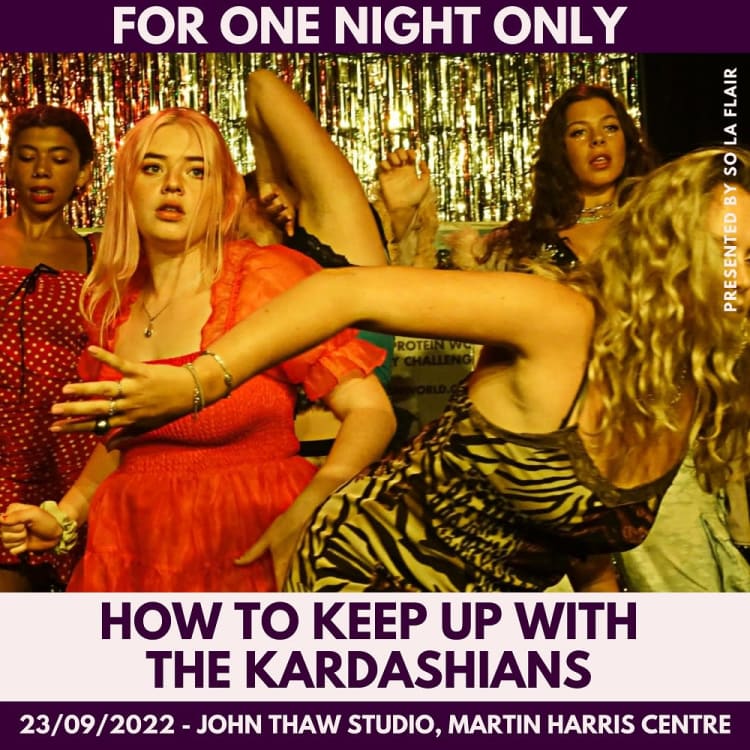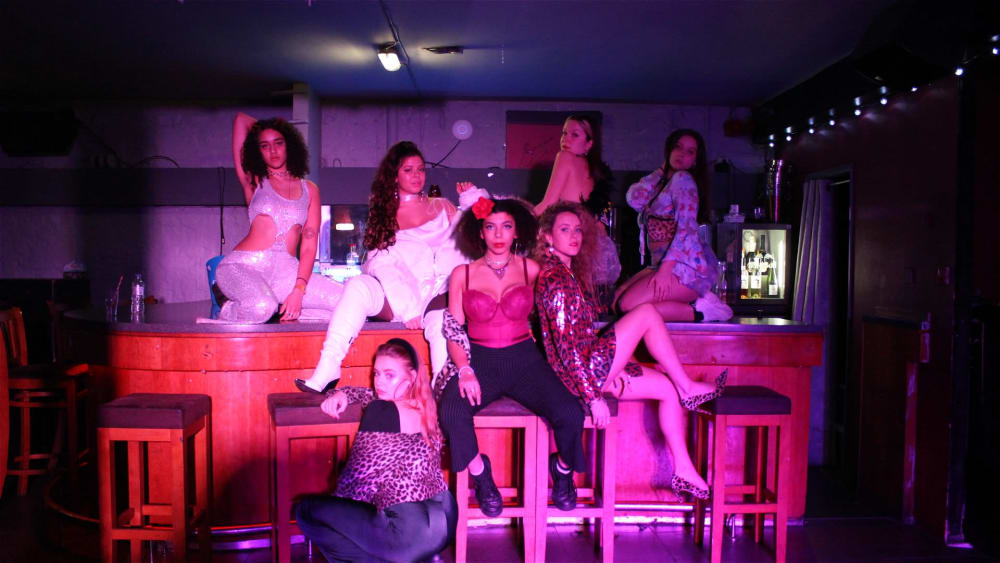 So La Flair Theatre is an emerging theatre company and, based upon How to Keep up with the Kardashians, not one to be held back by lack of ambition.
Devised and written by the company, the play examines the extent to which it is possible to resist cultural and peer pressure to conform to the idealised body images promoted by programmes such as Keeping up with the Kardashians. It is an ensemble piece performed by a seven-member cast (Imogen Chillington, Eliza Lewis, Millie Loveday Inglis, Eleanor Haigh, Rosa Hallam Fryer, Mayalae and Montana Rose Aguelo De Guero Barrera) who act a group or as individuals backed by other cast members—it is rare for one of them to be on stage alone.
Directed by Lucy Laverty and Scarlett Spicer, the show is staged in a scattershot manner comprising a series of sketches, dances, mime, spoken blank verse, monologues and a song. There is no clear cut-off point between the performances—some end abruptly, others stop and restart on a different aspect of the theme. A flexible attitude is adopted with the theme stretching to include colonisation and unwanted advances on the dance floor as well as self-esteem.
Although fragmented, the overall tone of the show is that of a celebratory girls' night out. Parts of the show—desperately repairing make-up during a night out, squeezing into too-tight clothing or strutting on the dance floor—are so recognisable as to draw roars of Pavlovian approval from a capacity audience.
The show nails its colours to the mast with a strong opening of the cast, backed by a pounding beat, pouting and miming to a prerecorded soundtrack. The inane soundbites of the Kardashians sound even more ridiculous being mouthed by a cast who look like real women instead of soulless Barbie dolls. The approach works even better later in the show with an innocent child, perfectly content with her body and giving completely rational answers to questions until asked about clothes, when she suddenly behaves as if brainwashed and starts making almost hysterical replies.
One assumes the stories of coping with early onset of puberty or being unexpectedly shamed by a relative about a display of pubic hair are autobiographical. Others take a fictional approach with clothes and belongings, feeling entitled to join in a chorus of criticism and a variation on Pixar's Inside Out with internal anxieties controlling actions.
The episodic nature of How to Keep up with the Kardashians means there is not a sole point to be made but many and so the show does not proceed to an obvious climax, just seems to stop when everyone has exhausted their material. It is, however, an irreverent and original examination of a complex subject and marks So La Flair Theatre as a company worth watching.
Reviewer: David Cunningham