How to Occupy an Oil Rig
Daniel Bye
St Stephens
–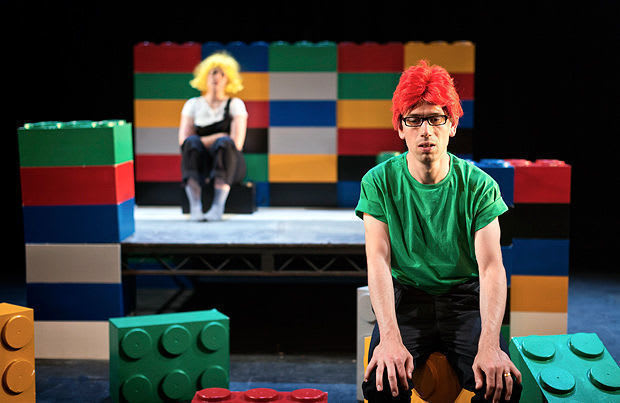 Rather than a full-scale dramatisation, writer Daniel Bye together with Kathryn Beaumont and Jack Bennett work collaboratively with their audience.
The first ten minutes are taken up by the visitors' efforts to make models of themselves in Plasticine; why is never made clear.
Thereafter, having chosen a representative pairing, the terribly nice trio swap increasingly sweaty wigs and roles with alacrity, while effectively delivering the text of a DIY protest manual.
This is lightened by a series of short sketches involving comedy, role playing and the odd song. The overall tone is rather like an educational children's TV show such as Blue Peter.
By the end, audience members will probably have been put off involvement in any serious protest movements, though they might not have learned as much about the topic as anticipated when they purchased their tickets.
Reviewer: Philip Fisher