I and You
Lauren Gunderson
Hampstead Theatre
–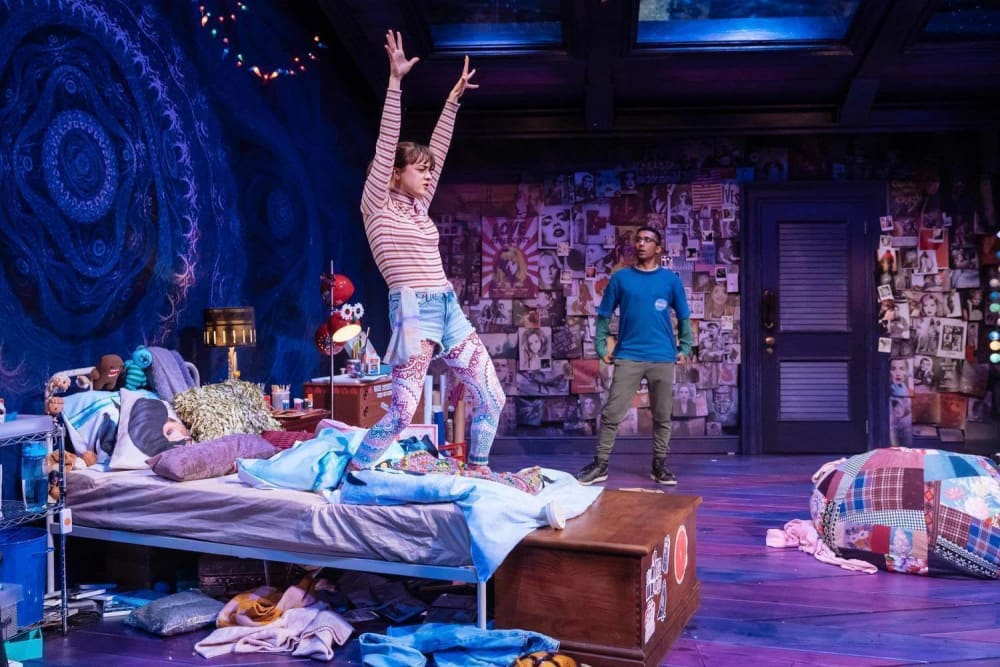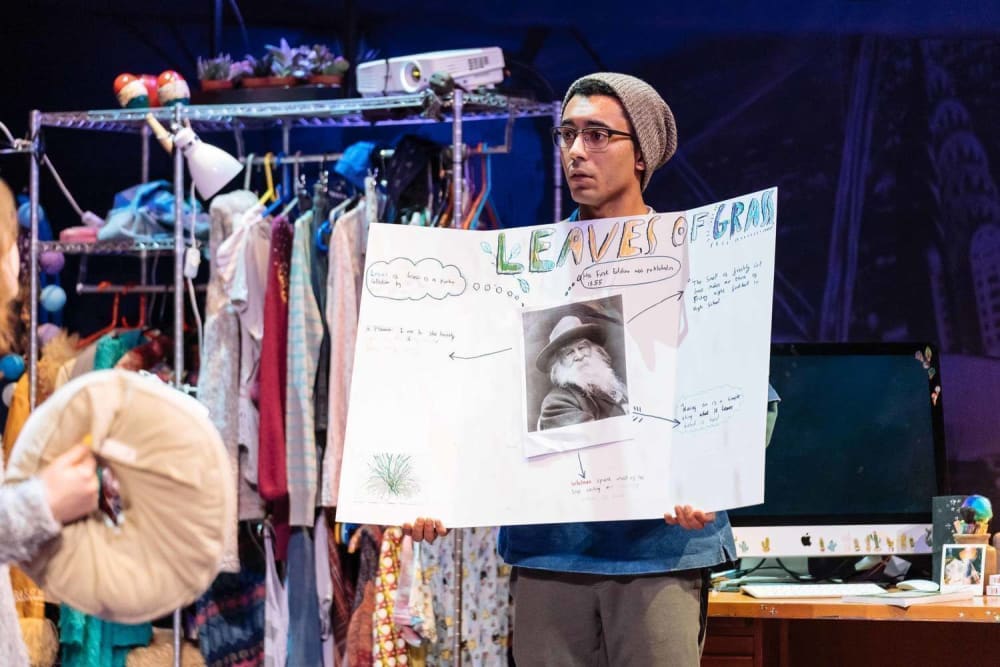 The component parts of this production directed by Edward Hall bring together a number of figures unknown to the British stage. One of those, Maisie Williams who plays Caroline, is already a small screen legend having starred for years in Game of Thrones.
However, like Zach Wyatt, the other half of the two-hander, she is making her stage debut. While Miss Williams has worked for years and screen, the man who takes the role of Anthony only graduated from drama school in the summer.
While the pair can be over-demonstrative and possibly a little over-directed, both acquit themselves well and, subject to other commitments, could well become well-regarded stage favourites for many years to come.
Rather than taking on roles created by a playwright with a big local reputation, the pair has been cast in a striking work by Lauren Gunderson. According to the programme notes, she is the most produced playwright in America of 2017. However, even in her home country, this writer is not as well-known as that billing suggests, since this writer's work may have played across the country but rarely, if ever, in New York City.
The drama takes place exclusively in Caroline's typically untidy teenage bedroom, which Michael Pavelka might well have designed with the memory of Tracy Emin's iconic equivalent in mind.
The youngster is keen to display her own view of the world, covering one whole wall with photographs clipped from magazines, while another features a legendary scene from King Kong.
In the opening scene, she is visited by a schoolmate whom she doesn't really know due to a long period of absence.
Perhaps because the members of the performing duo were experiencing their first-ever first night, there was a tendency to shout rather too much in the early exchanges before the actors and the play settled down into more comfortable realism.
An uncomfortable initial conversation portraying a typically inept attempt to break the ice after a friendly, intelligent boy volunteered to share his school project and Walt Whitman's Leaves of Grass with an eager classmate very slowly morphs into something that begins to resemble the faltering first steps of a love affair.
There may be numerous insults traded in both directions but respect and appreciation grow as the youngsters become more familiar with each other and their lives and interests.
Poetry takes a central position, as does music with jazz being counterpointed by good old unashamed passion for rock 'n' roll. Sex trundles along somewhere beneath the surface, but so, sadly, does mortality.
What had initially appeared to be a sulky girl with Goth tendencies (if not the haircut) and a geeky boy who was almost too good to be true develops into something far deeper as the 90 minutes head towards a completely unexpected climax, involving the kind of coup de théâtre that only comes along occasionally and almost literally takes the breath away.
Before that, a series of revelations that even Caroline is willing to confess look rather like a soap opera should fascinate an audience given a rare, convincing glimpse into the lives, hopes and dreams of teenagers today.
Reviewer: Philip Fisher