I, Cinna (The Poet)
Tim Crouch
Unicorn Theatre (Clore Theatre)
–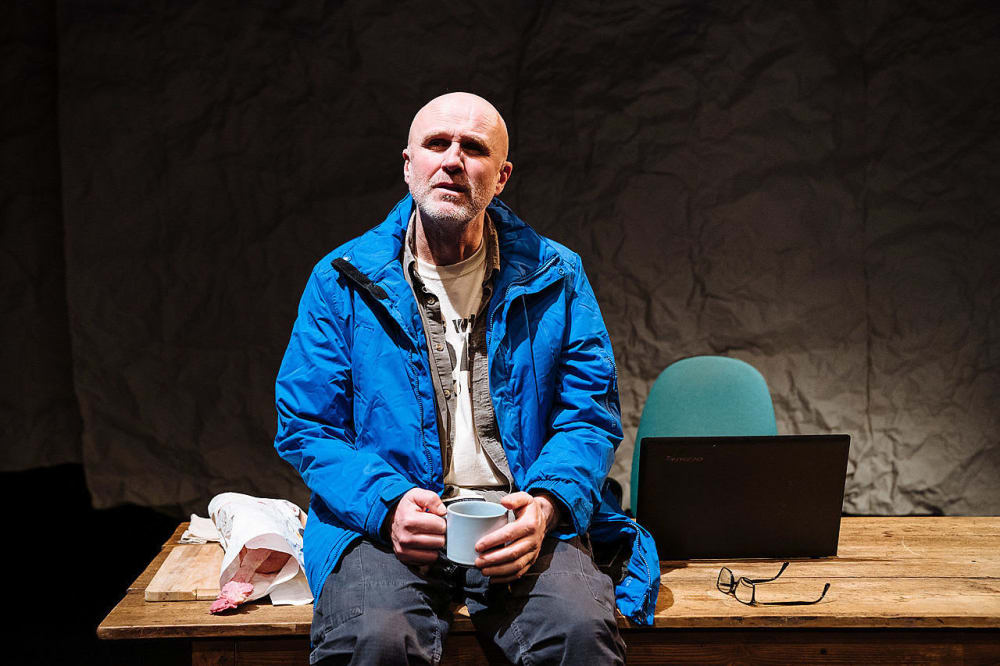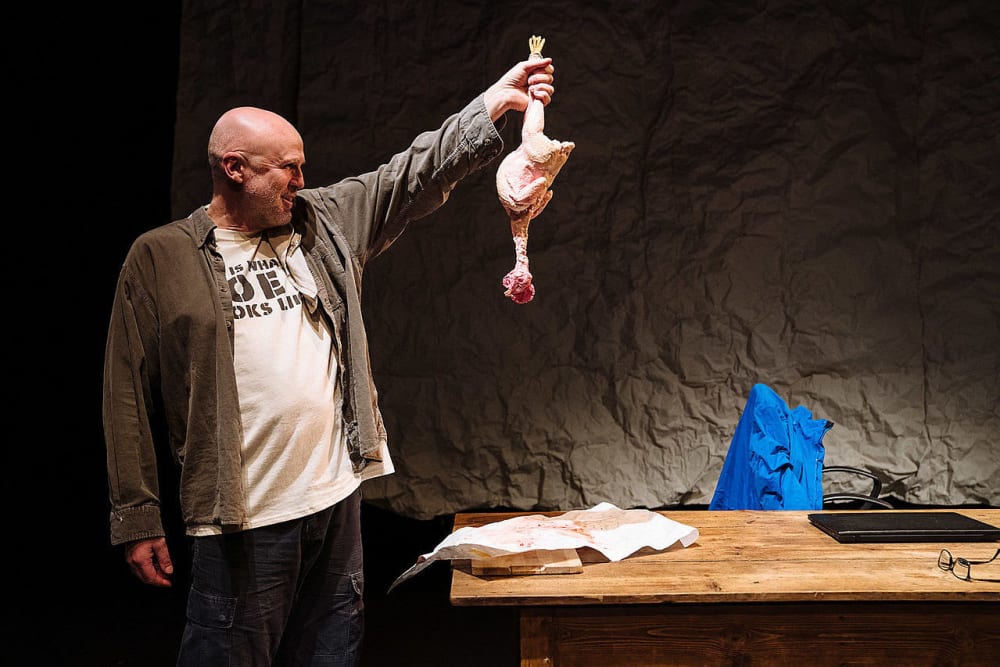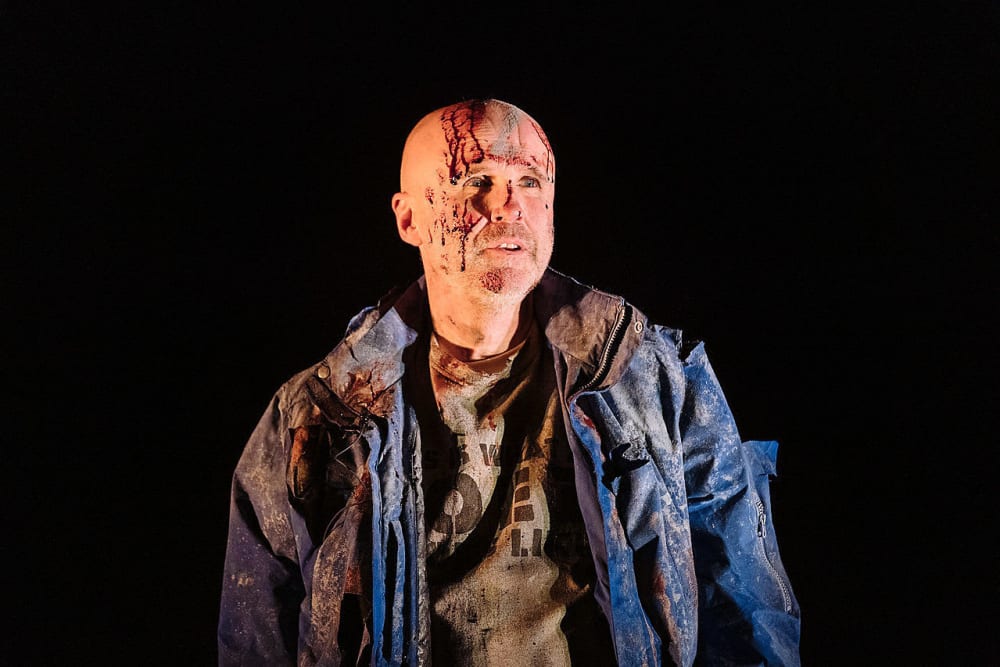 Cinna is a character who briefly appears in Shakespeare's Julius Caesar mistaken by the crowd for one of Caesar's assassins and then murdered as he protests he isn't that Cinna but Cinna, the poet. Here he gets his own space.
This, the fifth of Tim Crouch's series of plays based on Shakespeare's minor characters, was commissioned by the RSC to accompany Greg Doran's production of Julius Caesar in 2012 and Jude Owusu then played Cinna. This is a new version to reflect the way things have changed since, not just here but internationally.
Directed by Naomi Wirthner, Tim Crouch himself plays Cinna, chatting to the audience about words and the purpose of poetry and telling what is happening in Rome as Caesar is offered a crown and, though he refuses it, is killed in the Capitol as he sees it all unfolding on his laptop and phone screen.
Lily Arnold's design sits him at a desk where he is trying to finish a poem while, behind him, a great sheet of crumpled paper forms a backdrop on which words and images of what is going are projected, the video and lighting by Will Monks while Owen Crouch provides a rich rumbling soundtrack to reflect what is going on outside.
He went out and queued for bread but there wasn't any, though he did get a chicken (whose entrails he will tear out later in an effort at augury). It was tense outside, the police on the streets, trouble is brewing. What should he be doing?
"I am silent, I am scared, I say nothing," he admits. He is Cinna (the Poet). He puts himself in brackets. Things in brackets are things you can leave out without changing the sense of the sentence. Anyway, he's lost his voice as a poet and now it is words, just words, that he talks about—but not really, he is questioning ideas too.
Everyone in the audience has been issued with a notebook and pencil, so he gets them to write things down and to share their ideas about leaders, about ideas like kings and republic, poverty, corruption and hunger.
This Cinna has a great sense of déjà vu. He's done this with us before, or perhaps he dreamt it. He asks big questions. Can we write ourselves into safety? What would we die for?
If you know your Shakespeare, you know what happened to him, the end of his story, but it isn't just that story that Crouch is telling and telling so spontaneously he's making us think about words and about our world, our society, and he wants us all to be poets.
Crouch is an expert at drawing out an audience and he does it again here. Entertaining and involving, he does much more than tell a story. In a five-minute pause he asks everyone to write a brief poem, or at least start one, then invites us to e-mail them to be put on the theatre web site. The writer can give a name or be anonymous but should say if they don't want it put on the theatre web site (where you'll find some already) or on social media.
This is great, of course, but in itself the way that Crouch can elicit response and make people do what he asks is itself a warning of how easily not only demagogues but other persuaders can get us to do things. In a world of fake news and media manipulation, think for yourself, follow what you believe right.
Reviewer: Howard Loxton