I Have A Bad Feeling About This…
Created by Alice Keedwell, Harry Blake and Valentina Ceschi, book by Alice Keedwell, music and lyrics by Harry Blake
House Of Blakewell
VAULT Festival
–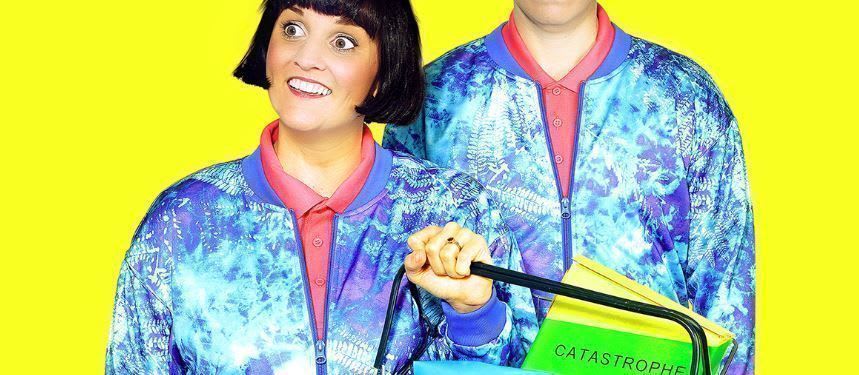 Award-winning House Of Blakewell have done it again with their new cabaret-come-comedy, I Have A Bad Feeling About This….
The format has Blakewell's Alice Keedwell as chanteuse in the persona of overly anxious middle class heroine Alice and company co-founder Harry Blake on keyboards and as the wickedly undermining voice in Alice's head.
This comic and heart-warming show tells the story of newly wed Alice, who has moved to Berkhamsted and finds herself out of place in the land of pilates and turmeric lattes, wanting to be cool.
Rather like starting at secondary school, Alice is at that socially challenging stage of life when you need to make new friends but aren't sure of how to fit in. Alice however has turned up with excess baggage: when she went to Berkhamsted she failed to lose her self-destructive alter ego in the move.
A month in, Alice has ambitiously set her sights on becoming friends with urbane local Sarah, who seems to be at the epicentre of the social clique, identified as having the table by the window in the pub, but even buying a courgette in Waitrose causes Alice to be plagued by self doubt.
Blake's songs spoof the standards and his lyrics are funny and clever. In the rousing "I can do this" number when Alice has arranged for the in-crowd to come for dinner, she equates bringing back potatoes from Waitrose with the achievement of Francis Drake.
The comic interludes between the songs (book by Keedwell) are touching, often hitting a nail very neatly on the head, capturing the particular zeitgeist of what we oldies used to call the dinkys (double income no kids yet).
In so doing, House Of Blakewell has turned its affectionately mocking gaze upon the very middle class people who are their audience and who sing along to the uplifting closing number of this engaging 45-minute set.
This is a show for anyone who has ever found themselves in Waitrose unable to decide between different types of courgette and everyone else who just doesn't think that much about vegetables.
Reviewer: Sandra Giorgetti