I'll Be There, Now
Susan Kingman
Susan Kingman
Park Conservative Club, Cardiff
–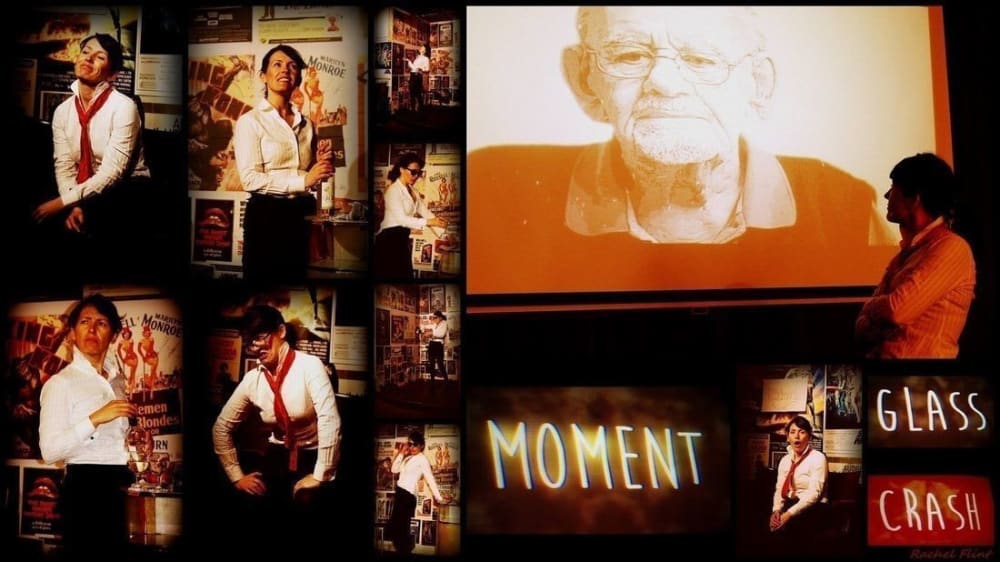 The function suite of a workingmen's club in the middle of Cardiff, more accustomed to hosting open-mic nights and pub quizzes, is the site, for this performance at least, of Susan Kingman's one-person semi-autobiographical tragi-comedy I'll Be There Now.
The play began as an audition piece, and Kingman was encouraged to develop it by Michael Sheen while playing a small role in his epic 2011 National Theatre Wales project The Passion in Port Talbot.
The audience is seated at tables, as for a festive gathering. Fiona is serving behind the bar, but makes it clear that she is just helping out while visiting. She then leads us on a journey through her upbringing in the small Valleys town—one road in, one road out—of Glyncorrwg.
We learn of her beloved grandfather; her unsuitable first boyfriend, Tiger; and messy nights out soundtracked by 1990s pop classics. We also discover that she has, much to her surprise, passed all her GCSEs, and that she is being encouraged by her kindly teacher (with unfortunately sweaty armpits) to go to college rather than staying on at the Burberry factory.
We then follow her to the bright lights of the big city—well, Pontypridd—where she discovers great literature, some of it rooted in her home area. From there, it's on to London, then a jet-setting life as an air-hostess—until some unfortunate news brings her back to Glyncorrwg.
The theme of homecoming is a perennial one, and painfully relatable. Director Elise Davison has Kingman roaming the room as she tells Fiona's tale—there is some audience interaction which she handles wittily.
As well as contemporaneous chart hits, there is sympathetic original music from Weird Naked Indian; poignant snippets of interviews are also played in, of people discussing their small-town memories. There are also video projections—evocative and kinetic, but projected (on this date at least) on a wrinkled sheet which renders the imagery unclear.
The true strength of the piece is in its performance. Fiona interacts with people of all ages and genders, skilfully embodying them as she goes. There's also drunken dancing, and a modicum of mime—an airline safety demonstration skit is always amusing.
There is no abrasive social comment here, and few fresh insights on the human condition. I'll Be There Now, is a treat, however, deeply felt and replete with charm and good humour. One trusts that it will travel to function suites throughout the land.
Reviewer: Othniel Smith