I'm Not Running
David Hare
Lyttelton Theatre (National Theatre)
–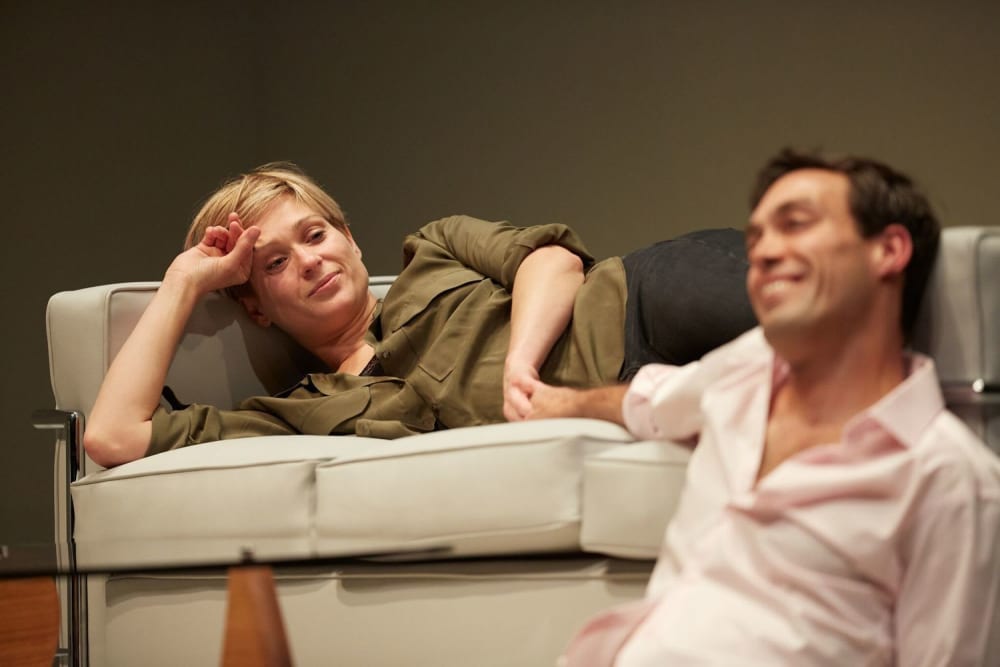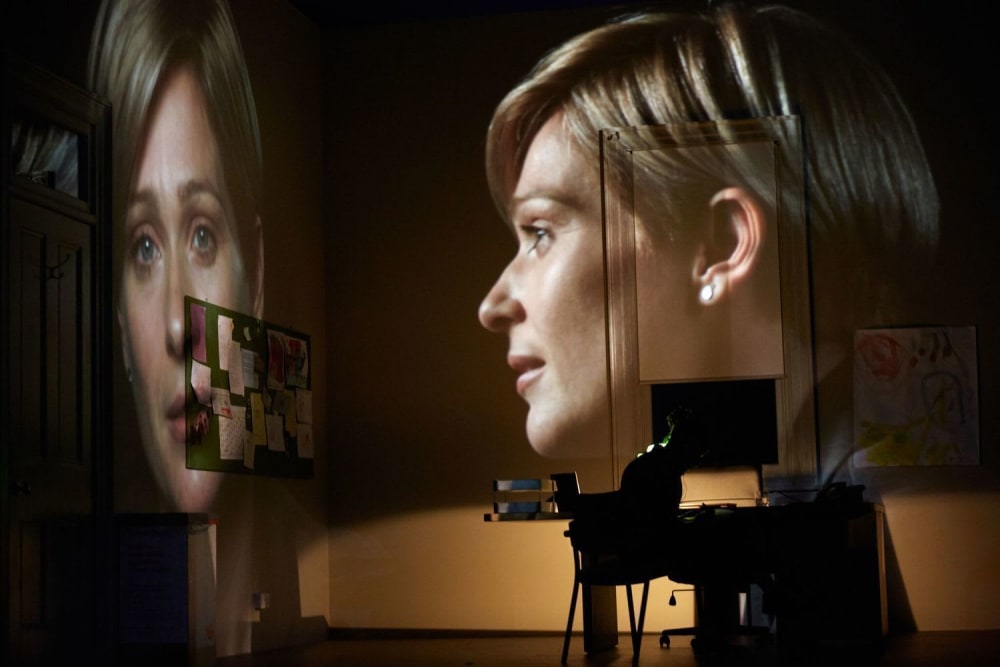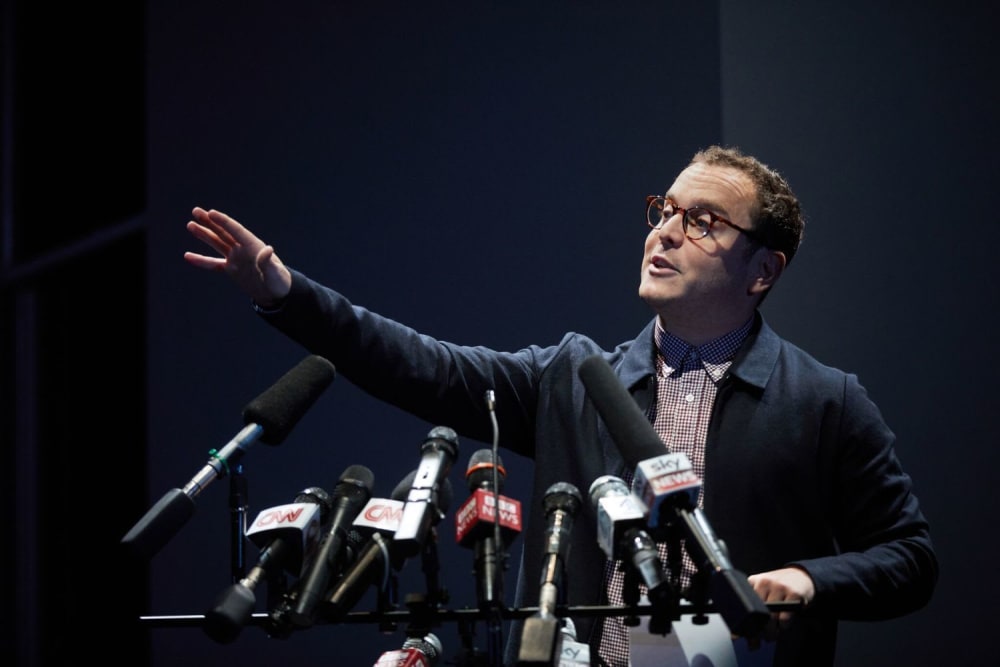 Almost exactly quarter of a century ago, the future Sir David Hare wrote Absence of War, a play that dived deeply into the ruins of the Labour Party at a time when it seemed unelectable with little hope of any future resurrection.
Readers can debate for themselves the Party's current prospects but I'm Not Running is a different animal. Although it shines a bright light on Labour and politics more widely, this piece is far more a personal drama with a political backdrop.
Australian director Neil Armfield, still best known as the founder of Sydney's Belvoir Street Theatre, has been blessed with a fine cast and marshals it expertly through two and three-quarter gripping hours.
The central character is far more than a cipher. Siân Brook, quite probably giving the performance of her life, plays contrary Pauline Gibson, seen at various points in her life starting at the stressful end to a pre-university gap year.
Throughout a 20-year period, her fortunes rise and fall but always in the background there is the foil of her ex-lover, Jack Gould played by Alex Hassell.
On one hand, the feisty lady has been bred as an outsider. Daughter to a pair of uncaring but loving alcoholics, she becomes a hospital doctor and, through force of circumstance, a political renegade.
On the other, handsome Jack has an unimpeachable Labour heritage and always seems destined, especially in his own eyes, to become a lawyer then politician and leader of the party. Some of the evening's highlights come when the two clash, sexual attraction and politics spicing up their arguments.
In a series of short scenes that jump around in time, other characters are brought in to make sense of Pauline Gibson's life and thoughts. In particular, Joshua McGuire takes on the role of her own personal spin doctor and spiritual counsel with relish.
A different kind of connection is developed with a 23-year-old Parliamentary Assistant, Amaka Okafor's Meredith. She becomes an unwitting go-between linking the Labour Party's great white hope and the Independent Member, who made her way into Parliament on a single issue—hospital closures.
The drama itself takes time to play out but is never less than fascinating, primarily because Siân Brook is so convincing to the extent that if she were to become Labour leader tomorrow, Theresa May and Boris Johnson could probably give up any hope of winning the next general election. However, like Nikki Haley, another ambitious forty-something who mysteriously left her post as UN ambassador for the US on the day I'm Not Running opened, the whole point of this play is that Pauline is adamant that she is not running.
With this playwright, one always expects issues to come to the fore but, rather than address the Labour Party's problems from the contemporary standpoint, Jack's politics are far more New Labour than Momentum, while Pauline really is an outsider, although gender issues and the attractions of politicians from outside the mainstream are both explored via human interest stories.
This may not be a critical dissection of Labour at a moment of hope or crisis depending upon your viewpoint but the intimate portrait of a highly intelligent and deeply sincere woman on the brink of power still seems timely in the age of Me Too.
The performance on 31 January will be broadcast to cinemas worldwide live as part of NT Live.
Reviewer: Philip Fisher