I Was A Wife
Polly Lister
The Dukes, Lancaster
–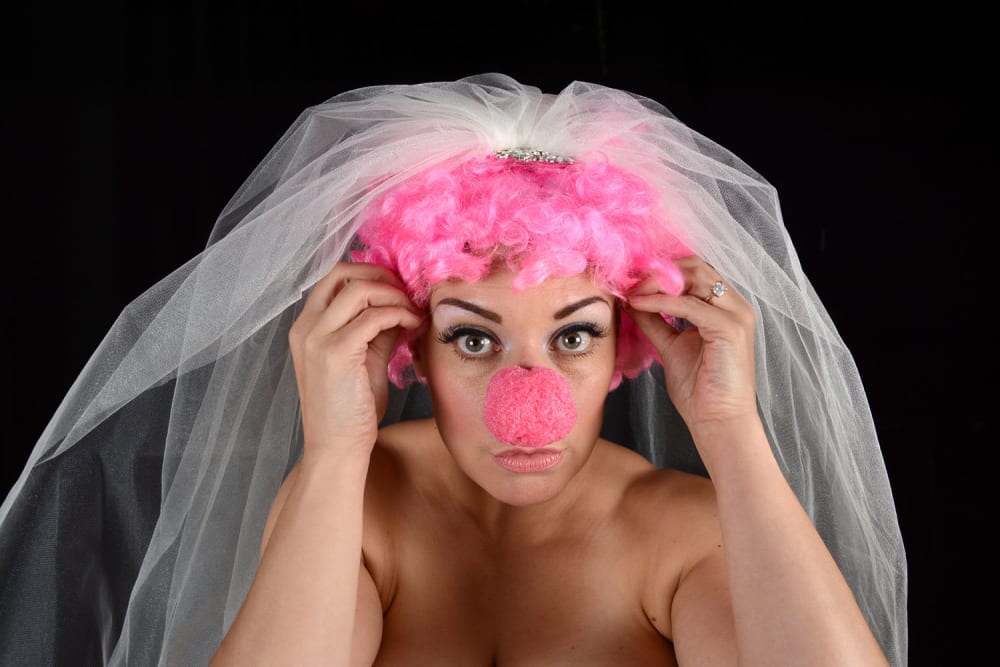 Polly Lister is a first-class actress, with a national award to prove it.
Her credentials as one half of a marriage are much less certain, and are laid bare in this emotionally-searing, one-woman monologue about the implosion of her relationship.
As you would expect, it's a highly-personal performance which has grown out of this theatre's Kick Start initiative, designed to find new work for production.
Last year the actress—whose original idea was to write a self-help pamphlet—gave a script-in-hand reading of her initial writing for a small audience, who acted as a focus group, chipping in their own thoughts and ideas. There was clearly enough material to warrant further development which has led to this more fully-realised staging.
Recalling the parts she played at theatres around the region whilst her marriage disintegrated, the actress returns to those characters, and their costumes, and occasionally engages in conversations with them. The one plot she's lost, and which remains distinctly hazy to the audience, is where it all went wrong.
As a seven-year-old, had she invested too heavily in a child's vision of marriage; or as a working actress, and juggling the demands of the Keswick theatre's summer-long schedule, had she taken on too much organising a dream Lakeland wedding; and then to a seemingly-taciturn bridegroom, even heckled by his best man?
There's drama, and some comedy, to those recollections, but whether it all comes together as a play is questionable.
A dramaturg—brought in as belated marriage guidance counsellor—might have advised on the structure (90 minutes straight-through rather than two acts?) or on the chronology, or sudden changes of tone, to the story telling.
The raw honesty of Polly Lister's predicament would then remain intact but avoid the feeling of sometimes sitting in a lesson rather than a theatre.
Reviewer: David Upton