If You Kiss Me, Kiss Me
Conceived by Jane Horrocks and Aletta Collins
Young Vic Theatre
–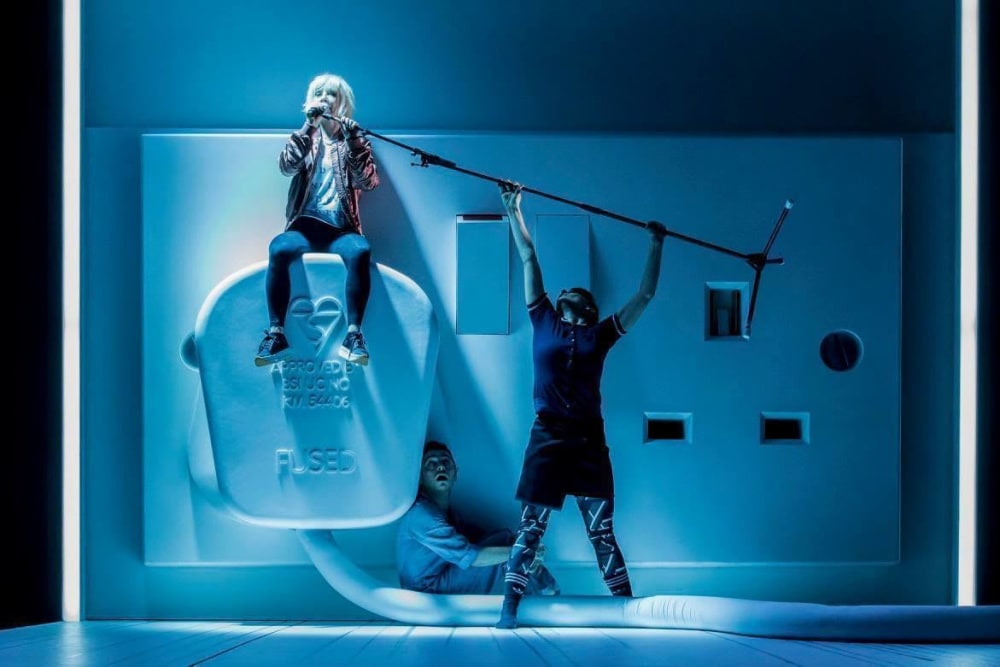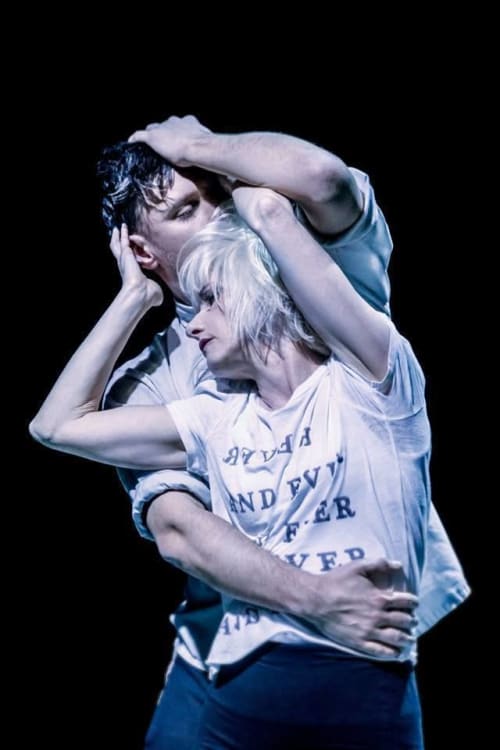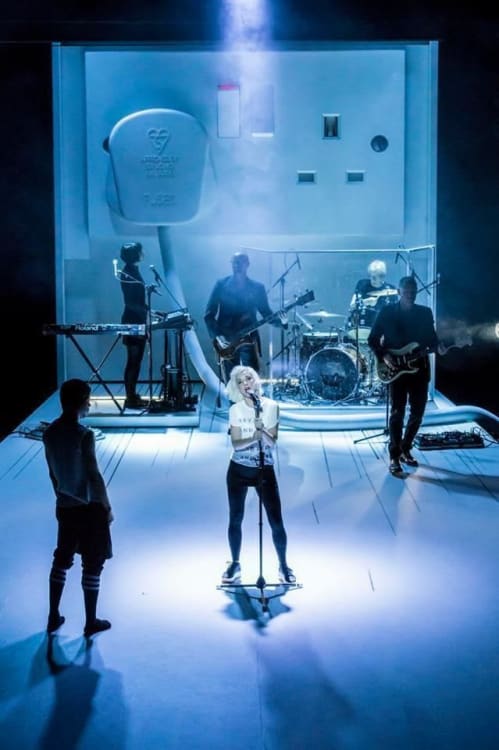 If You Kiss Me, Kiss Me will come as a surprise to habitués of the Young Vic expecting the usual hip theatrical presentation.
Instead, what they will get is far closer to an hour-long gig (or possibly rock video) featuring relatively unknown songs from the late '70s and early '80s.
To the extent that there is a theme, this is announced in an opening speech from England's own equivalent to Blondie, the peroxided film and TV favourite Jane Horrocks a long way from Little Voice.
Before the concert starts, she briefly explains that in simplistic terms almost all of the songs that she will deliver take as their theme love. This may not be too far from the truth but the love that one normally associates with popular music is far fluffier than the brand on display in this performance.
Repeatedly, songs from bands that cut across genres from punk and new wave to the borders of new romantic are delivered in a grim style that probably works best when it is paying homage to bands like The Smiths.
In other words, this is the kind of love that flickers briefly before making you want to commit suicide.
Miss Horrocks is a consummate artiste who could easily make a fortune on the cabaret circuit but prefers to act and sing along with a group of friends.
Her four-strong backing band, comprising a keyboard, two guitars and drums, complements the performance. It is led from the guitar by Kipper, a Grammy and Emmy winning producer who was also charged with putting together the arrangements, all of which are at least as dark as the originals and often far grimmer and grungier.
To justify holding what could be seen as a concert in a theatre, director and choreographer Aletta Collins pulls out all of the stops to make the evening visually attractive, assisted by a quartet of energetic dancers, Bunny Christie's inventive design and what can be a spectacular light show created by Andreas Fuchs.
The music covers everything from The Human League and Soft Cell to The Buzzcocks and Throbbing Gristle and Miss Horrocks proves to be a capable and effective singer in this style, getting great support from a band that includes not only Kipper but The Damned's legendary drummer Rat Scabies.
If You Kiss Me, Kiss Me is not your common or garden show but should appeal to those who are still mourning the death of punk, not to mention anybody whose idea of love is inextricably connected to rejection and depression.
Reviewer: Philip Fisher