Impossible
Robert Khan and Tom Salinsky
Pleasance Dome
–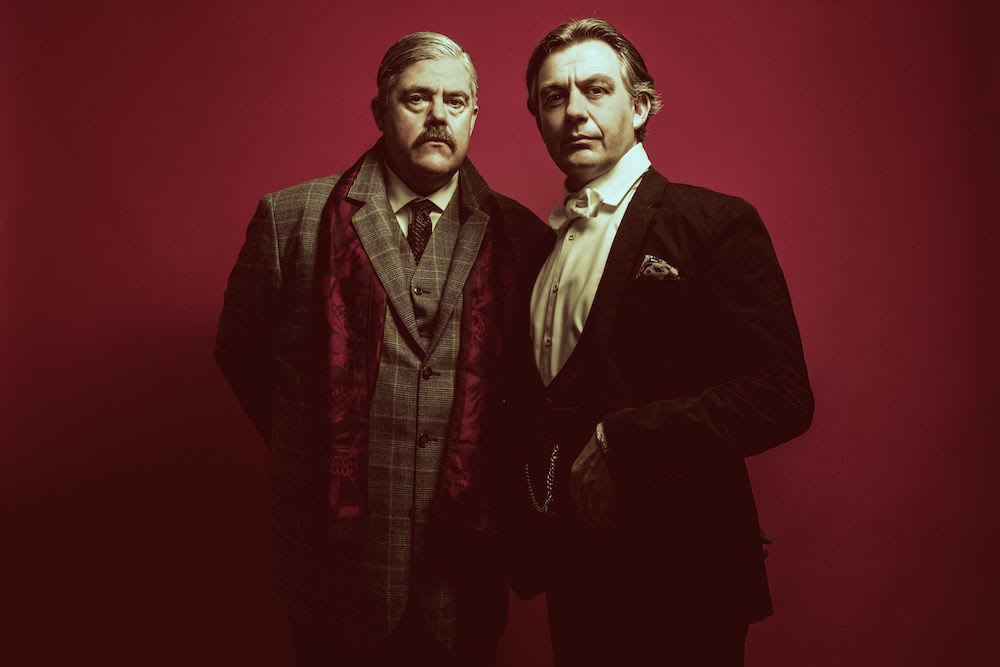 In order to make anything of Impossible, it is necessary to have at least a degree of belief in spiritualism and the ability to summon up the dead in séances.
Otherwise, it is merely a play in which Phill Jupitus is a not a very convincing Sir Arthur Conan Doyle and Alan Cox a rather more likely Harry Houdini.
The premise is that the writer and escapologist were mutual admirers. That much is plausible.
The maudlin Sir Arthur survives the vicissitudes of life thanks to the efforts of charlatan mediums who persuade him that he can contact dead children. It seems that the most ruthless of these was his wife Jean.
As an illusionist, Houdini is a sceptic, constantly and convincingly debunking the silly theories.
If you are of the Houdini school, there is no more to this hour than lots of smoke and some tarnished mirrors hiding a big space where the plotting should be.
Reviewer: Philip Fisher