In Basildon
David Eldridge
Royal Court Theatre Downstairs
–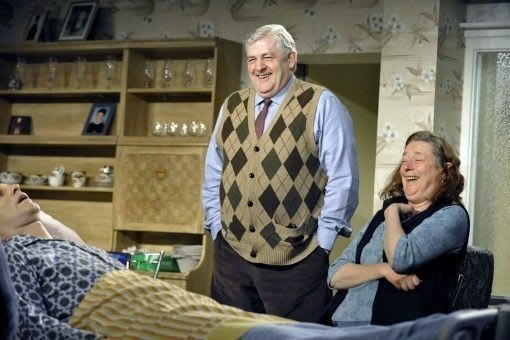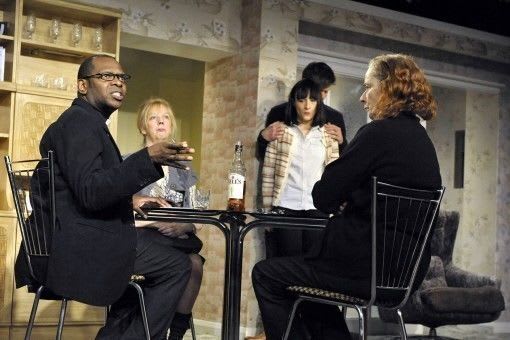 After this, the Royal Court had better not need any sponsorship from the Basildon Tourist Board. David Eldridge's family drama does not make the town feel very welcoming, being vaguely reminiscent of Clybourne Park but on an even smaller canvas.
The first act is outstanding as the family gathers around the deathbed of Phil Cornwell's bachelor Lenny, latterly a white collar worker at Ford's whose only interests were ever family and West Ham United but possibly not in that order.
It is hard to recall a more affecting death scene in recent drama, primarily because the family are such salt of the earth types, continuing ancient feuds before the corpse has even become one.
Up to this point, with its curmudgeonly Cockneys the play could easily be viewed as a staged response to Till Death Us Do Part for a new generation half a century on.
While the slow advance to the end of life is inevitably solemn, it is broken up with shafts of hilarious comedy one-liners, mainly delivered by Len's best mate Ken, given great credibility by Peter Wight on song.
The heart of In Basildon is the family drama. Len's sisters Maureen and Doreen come to bitter life, respectively (and brilliantly) played by Linda Bassett and Ruth Sheen. They are proud, divorced ladies who work in competing supermarkets but have not spoken to each other since the day after John Major won his first General Election. Even impending death doesn't alter that.
While they are still working class Londoners at heart, the next generation down show the impact of rampant capitalism on once rural Essex. The children of these East Enders have developed in different directions.
Lee Ross's Barry is a lazy mechanic fiddling his taxes and failing to give his mouthy wife Jackie, Dabbie Chazen, the child that they would both love.
His cousin, Shelley played by Jade Williams has gone to Uni and looks down on her family and past. She has an upper-middle class boyfriend Tom, who comes across as rather a right-on lefty cliché.
After the death comes the wake and more significantly the reading of the will. Eldridge and his director Dominic Cooke expertly draw out the suspense, while portraying the family members at each other's throats, alliances changing as extra grievances are aired.
The final scene takes us back almost 20 years to discover the reason for the dispute between Maur and Dor, which to be frank is rather petty, but then life can be like that.
In Basildon strives, not wholly successfully, to be a state of the nation play, viewed from the borders of BNP country, where shoulders are rife, either being cold or bearing bags full of chips.
The play can be schematic, particularly in the later stages, saying more about family infighting than today's outlook from beyond the East End. In Basildon is, though, an enjoyable black comedy with serious undertones, graced by a superb cast who hardly make a wrong move through 2½ hours.
Reviewer: Philip Fisher