In Fidelity
Rob Drummond
HighTide
Traverse Theatre
–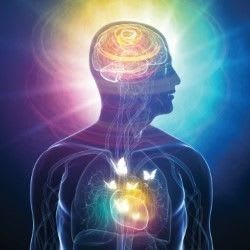 Rob Drummond has a phobia about addressing a subject head on. Instead, he weaves theatrical tricks around philosophical explorations from centre stage.
In Fidelity starts out as a cheesy TV-style dating game show. After an initial trawl of the audience produced six young singles up for fun, they are soon whittled down to a potential couple.
At the press performance, French Fred and American Sarah prove to be impressively mis-matched.
Ultimately, though, they are merely light entertainment and pawns in Drummond's game of illuminating love with something of a scientific slant.
On the journey, he also enlists the audience collectively and individually, a dating web site plus Charles and Emma Darwin.
Collectively, the play looks into such juicy subjects as first dates, cheating, infidelity (without the space between the words) and even death.
By picking your way through the 80 minutes, it is possible to learn a fair amount about the topic. Alternatively, you could just turn up to watch love failing to burgeon in embarrassing technicolor.
Reviewer: Philip Fisher