In Someone Else's Shoes: Edinburgh's Unexpected Summer
Hannah Price
Traverse Theatre
Traverse 3
–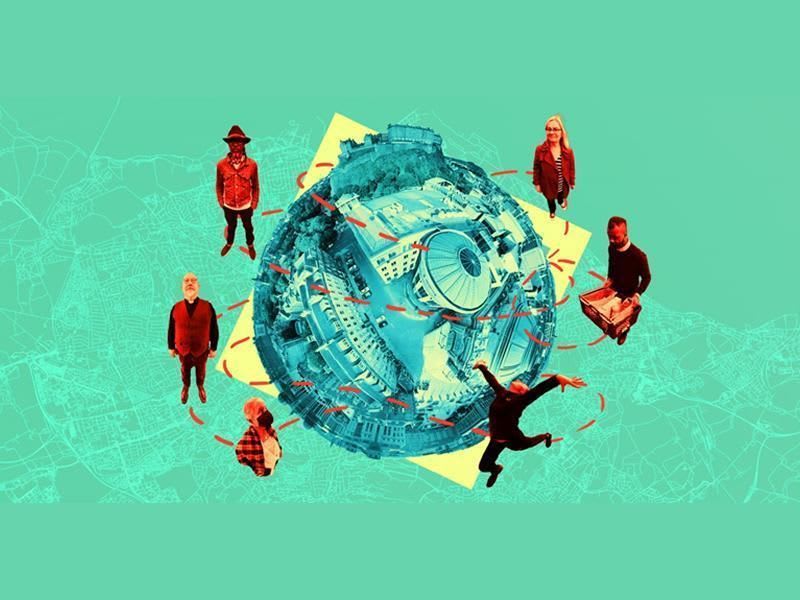 Just as all of us are getting online theatre fatigue, director Hannah Price has created something refreshingly different and rather lovely.
This 20-minute film features six very different Edinburgh residents talking about their lives, their city and social issues today. This last point is highly relevant and comes as no surprise from half of the team behind the ever-popular and challenging Theatre Uncut.
Rather than merely filming interviews with talking heads, the director has asked her subjects to walk around the city and then filmed them using a 360° camera, allowing viewers to surf around dizzily, ideally enhancing the experience by listening through headphones.
In addition to helping to understand the individuals' characters, In Someone Else's Shoes is also a fine opportunity to spot familiar and unfamiliar parts of Edinburgh, for example in Leith where a pair of diverse Glaswegians happen to reside but also, inevitably, Princes Street and the tourist sites in the distance.
Frenchman Raphael has long lived in the city and works as a delivery driver. His experiences as a black man in the midst of the COVID-19 crisis are telling.
Chirpy Glaswegian comedian Susan loves The Shore in Leith but, at the same time as delivering a history lesson, tells of her own personal tragedy, riddled with unstoppable cancer but also missing The Fringe desperately.
Another Leith resident from Glasgow, Trishna is a Sikh charity director, proud of her ancestry and community and surprised at how the Black Lives Matter movement and its activities this summer have impacted her life.
Markus is an Episcopal priest of unspecified European extraction who has also fallen in love with his adopted city. He allows us to explore his beautiful church (St John's at the busy corner of Princes Street and Lothian Road) and ponder on his sexuality.
Living in the city in both normal times and during the Festival has allowed Markus to enjoy the latter which he enjoys as its celebration of the diversity of God but also regards as an opportunity to consider gender issues from many perspectives, not to mention "history and the deeper meaning of life".
Artist Jamal, equally at home in Nigeria, Edinburgh and London, pops up in the church's courtyard and, as an inveterate photographer, keeps taking pictures, taking us on a tour around the back of Edinburgh Castle. In the last six months, his subjects have included celebratory rainbows and BLM commemorations, which adorn the railings of what is The Hub during a normal Festival season a.k.a. Tolbooth Kirk.
Our final guide, Sienna, has already made appearances in almost every other section, dizzily dancing. While sharing her passion for dance, she fittingly takes us through Grassmarket past the Usher Hall to the project's home territory of the Traverse Theatre.
Reviewer: Philip Fisher