In The Heights
Conceived by Lin-Manuel Miranda with music and lyrics by Lin-Manuel Miranda; book by Quiara Alegría Hudes
The Large, Southwark Playhouse
–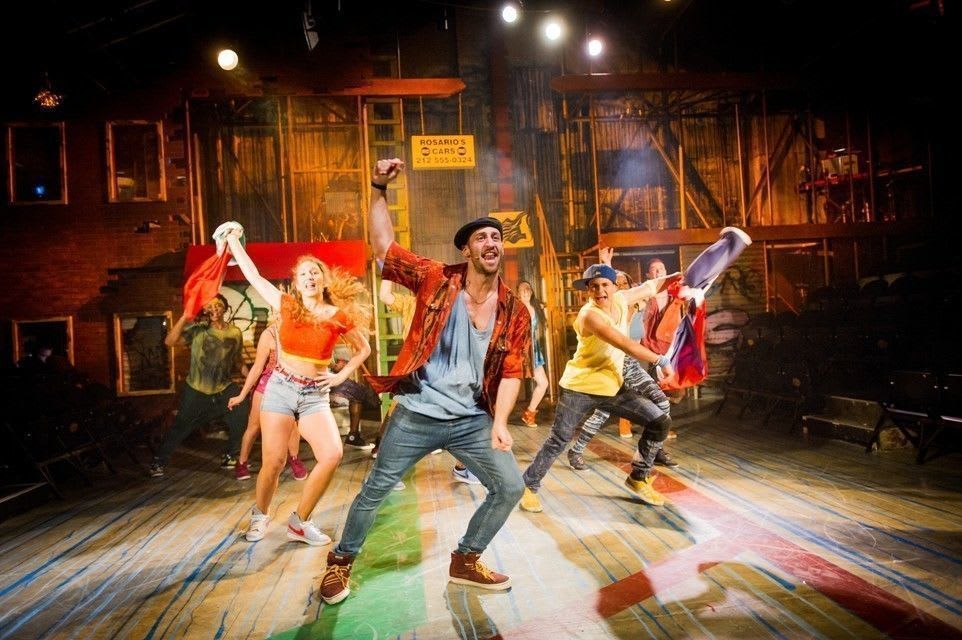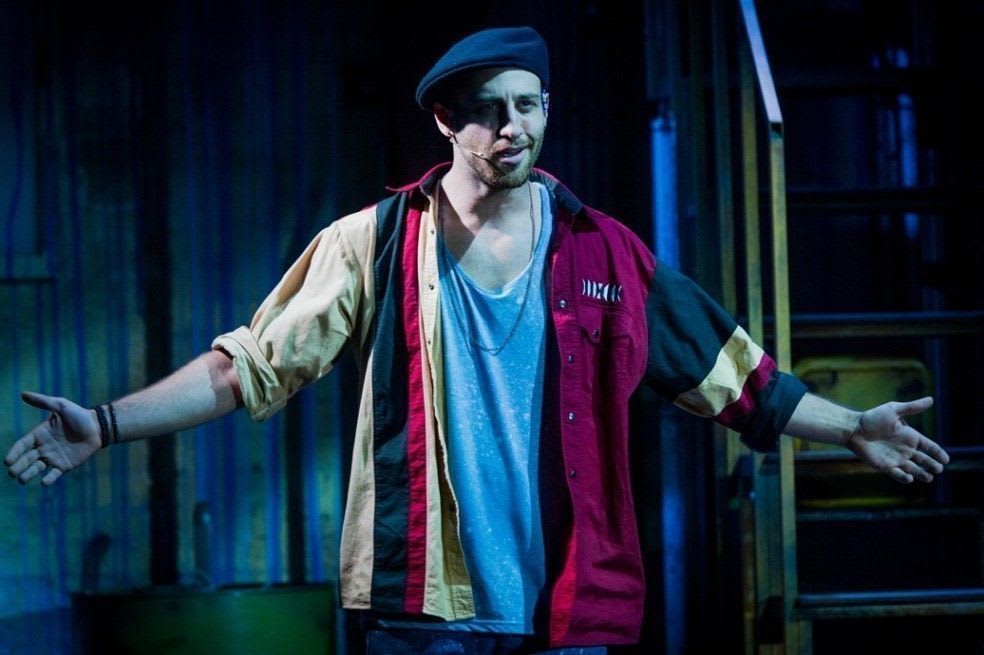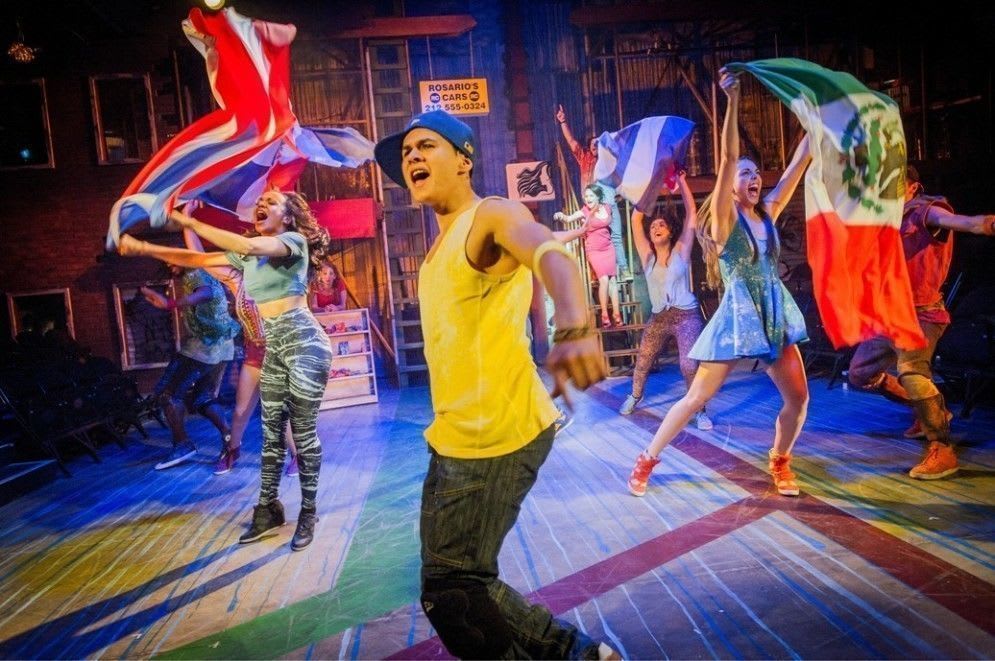 Something big is happening in The Large.
On the main stage at Southwark Playhouse, In The Heights looks set to be one of the summer's big off–West End hits with its raw, loud and winning celebration of endeavour, culture and community.
Set in Manhattan's Washington Heights, a poor and culturally mixed community, what Heights lacks in storyline it makes up for with heart.
Store–owner Usnavi is soft on Vanessa who wants to better herself and leave the area, whilst Nina is coming home for the Fourth of July celebrations to confess to her hard–working parents she has lost her scholarship and dropped out of college, precipitating an impulsive remedy from her father.
Piling disappointment on disappointment, Nina then realises a relationship with disapproved–of Benny, one of her father's employees. But it is Nina's mother, Camila, who holds the family together.
She is one of three strong matriarchal figures—twentieth century frontiers women, surviving the wrench from their impoverished homelands to start an unknown future. Centre of the community is mouthy hairdresser Daniela and at the head of it the elderly, Abuela Claudia, surrogate parent to Usnavi and his young cousin, Sonny.
It is the 'poor but happy' routine of their lives and the expression of their dreams that forms what story there is for the first act; when the area is plunged into darkness by an electrical blackout and someone has a big win on the lottery, things are set to change.
The score by composer and lyricist Lin-Manuel Miranda is extraordinary. Whilst providing some quite traditional musical theatre ballads and duets, it mixes strong Latin influences with hip-hop, and, under and the musical supervision by Tom Deering and musical direction by Phil Cornwell, the tango and Caribbean nuances in the orchestration add to the richness of the blend.
Exuberant and energising choreography comes from Drew McOnie, seeming to make every song an excuse for a great party; with the added colours from the designs of Gabriella Slade the effect is intensely and addictively vitalising.
Leading the excellent cast is Sam Mackay as the tenderly unassuming Usnavi: he fits the role like a hand in a glove, rapping, singing and dancing.
In The Heights is both sexily brash and intimate—characteristics embodied in Victoria Hamilton-Barritt's stand–out portrayal of tarty–heart–of–gold gossip Daniela. Getting many of the best comic lines in the show and delivering them with perfected tone, I could have watched her all night.
Director Luke Sheppard keeps the pace going and the staging has the cast spread into every available space both on the stage and in the aisles of The Large. Deftly shifting the atmosphere between emotional, vibrant and sultry, the heat of a Latino–infused night in Washington Heights can be felt in south–east London.
Philip Fisher reviewed In The Heights in 2009 at Richard Rodgers Theatre, New York City.
Reviewer: Sandra Giorgetti