In the steps of the Ballets Russes
Russian Ballet Icons Gala 2017
Ensemble Productions
London Coliseum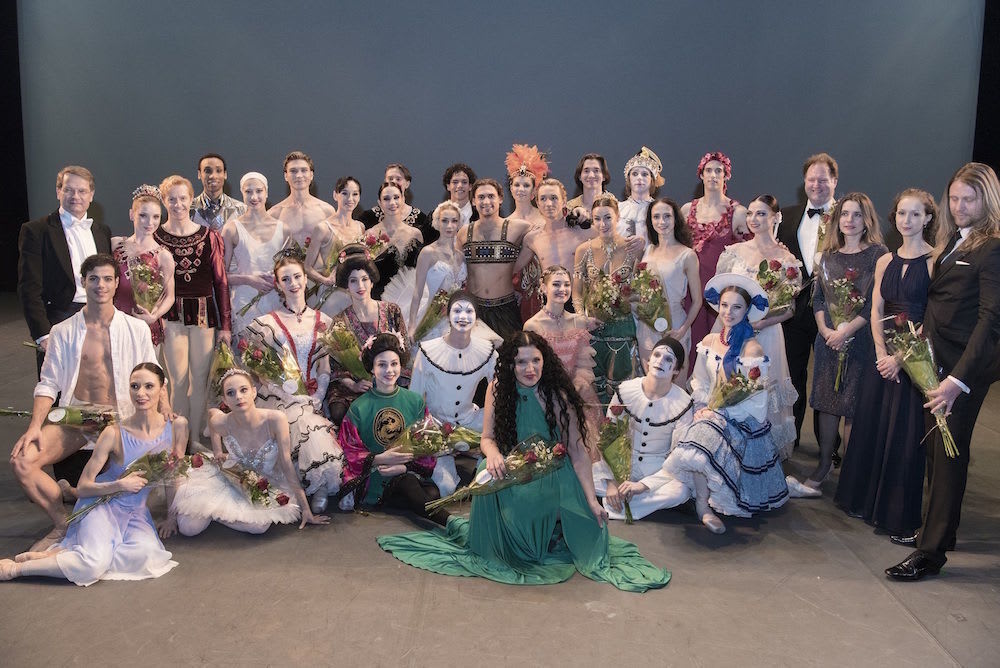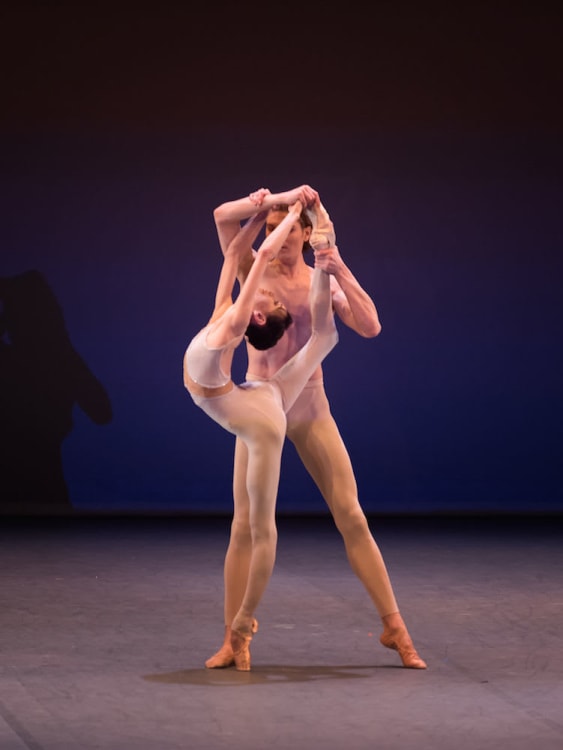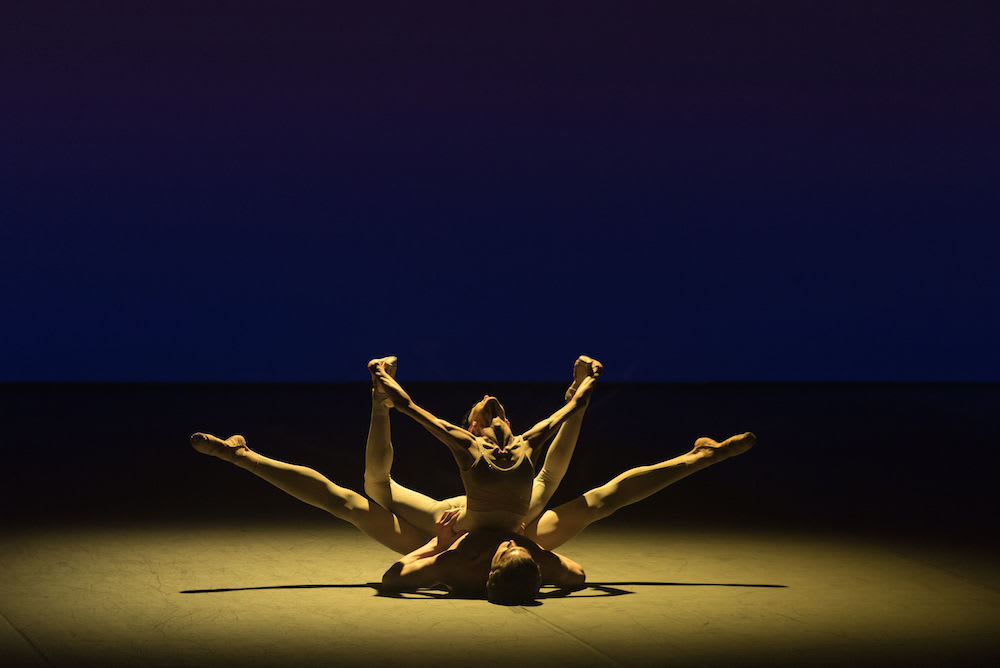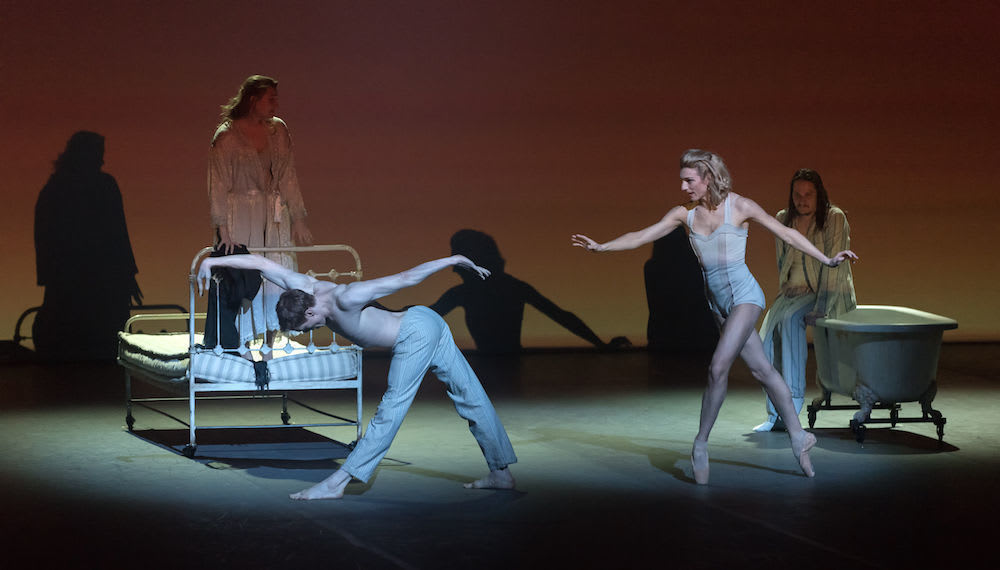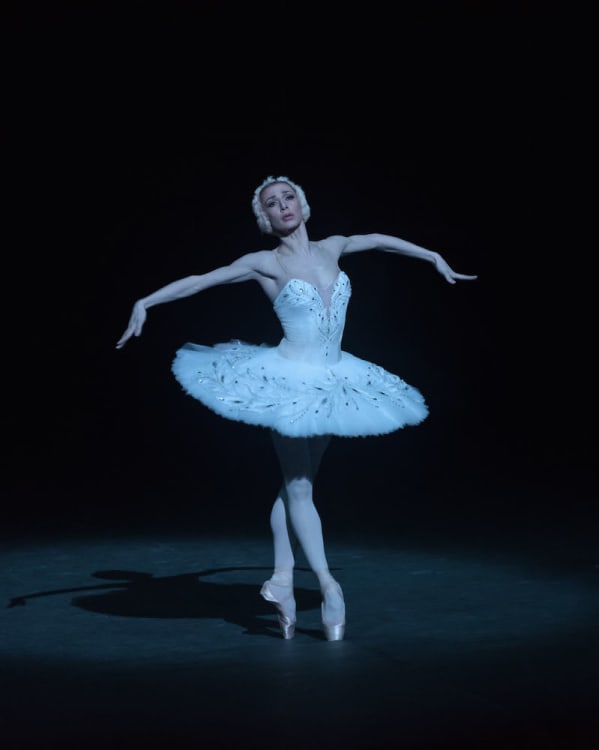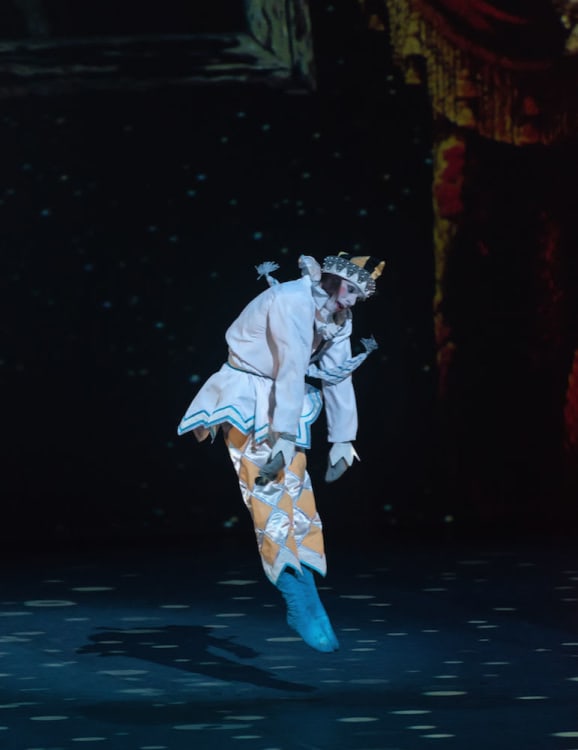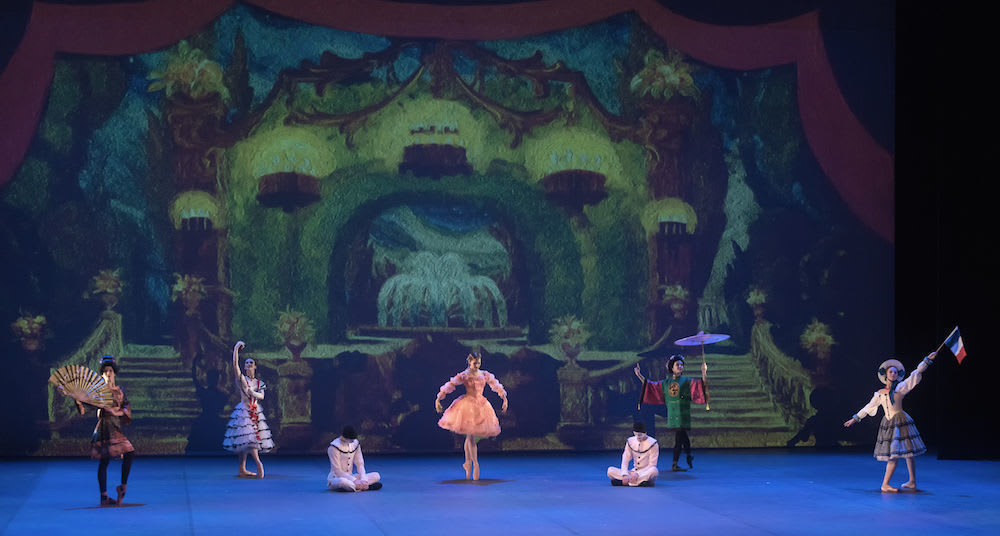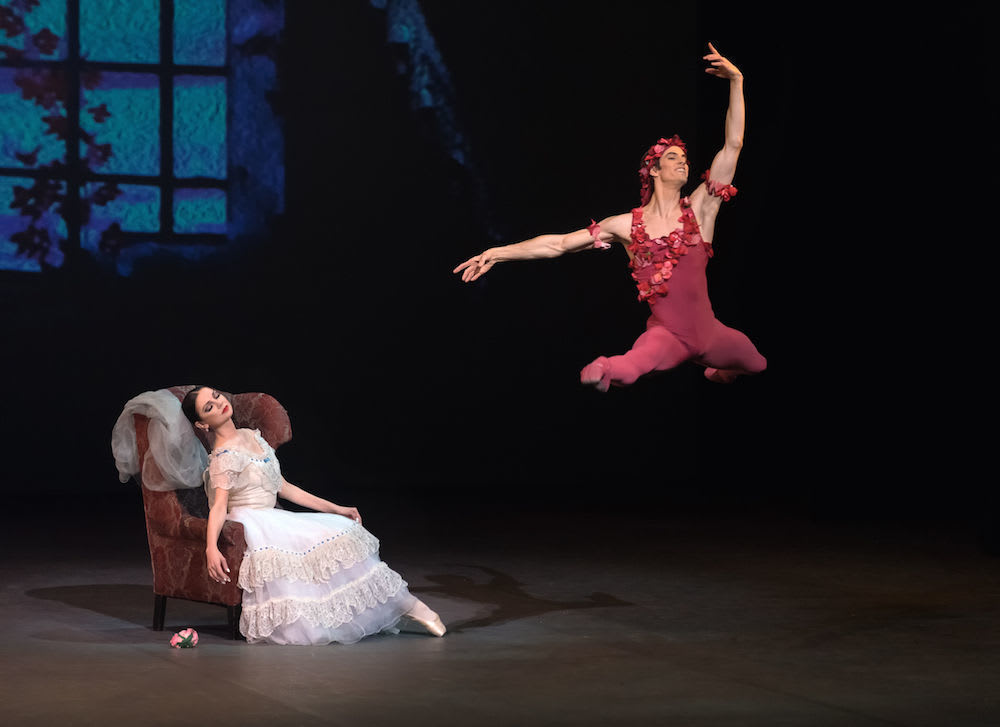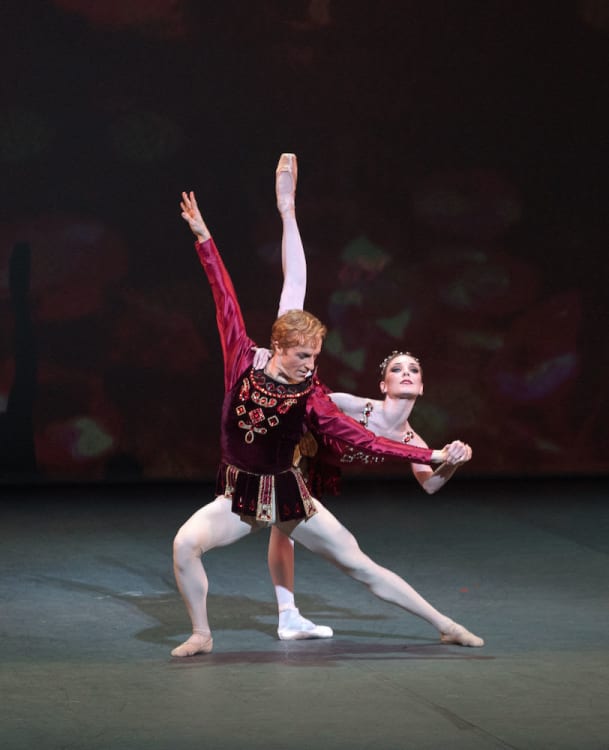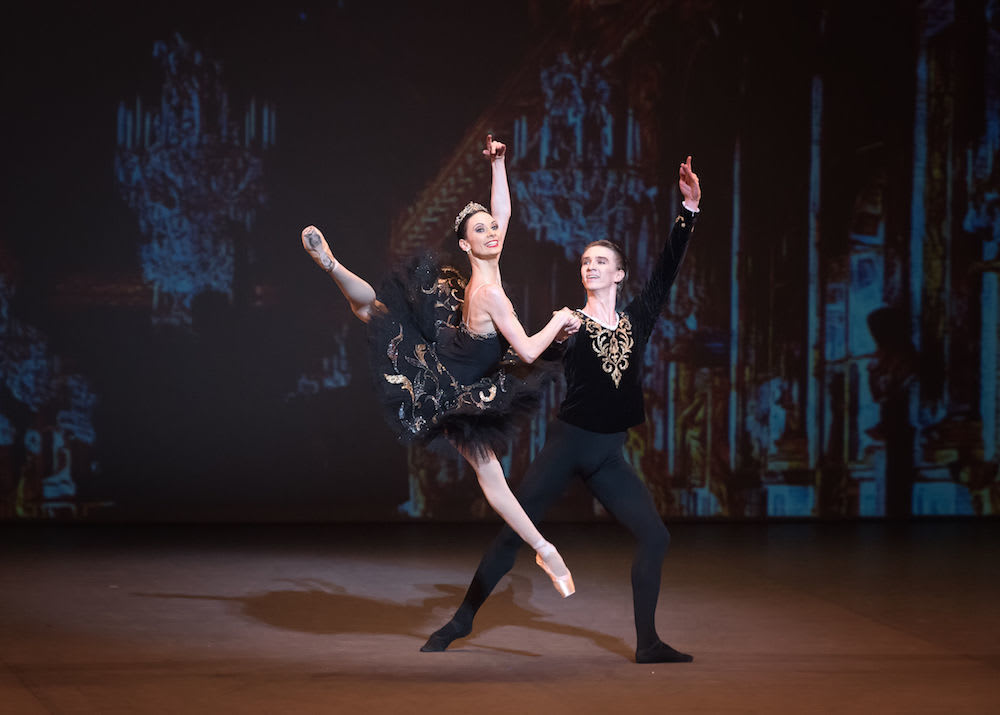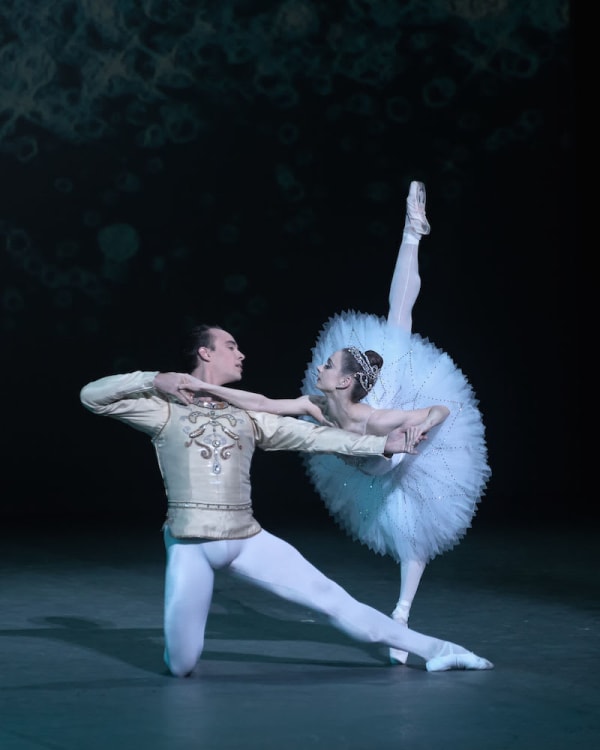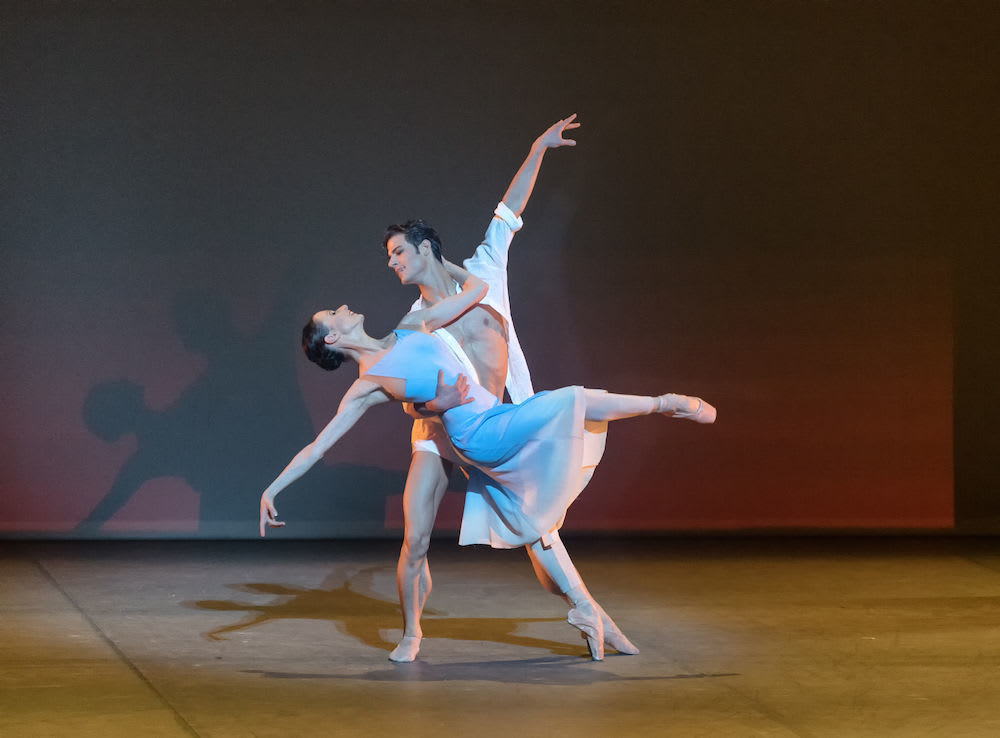 Another year, another glamorous Russian Ballet Icons Gala, an annual event since 2006, now firmly established on the international ballet calendar. On a bare stage save for back projection, minimal lighting and the odd essential prop, a host of talent, led by the English National Ballet Philharmonic Orchestra under Valery Ovsyanikov, memorably recreate and reflect old favourites and new, and pay their due respects to impresario Diaghilev and his vision.
From the riches of Ballets Russes's Imperial Theatre origins to its legacy and inspiration: a generous programme of sixteen party pieces over three and a half hours, an epicurean feast for the balletomane, an eye-opener for the novice.
Three nineteenth century enduring gems are brought out and given fresh spit and polish; there are five Mikhail Fokine numbers, two George Balanchine, Stravinsky figuring large, several homages and new works. The Diaghilev effect, one might call it. The list of dancers from the major European and American ballet companies is long; the combined wattage considerable.
The first half opens with Kristina Kretova and Ivan Vasiliev in Fokine's Schéhérazade and closes with Bolshoi Ballet's Evgenia Obraztsova and Dmitry Gudanov in Marius Petipa's grand pas classique that closes Sleeping Beauty.
In between, we have Petipa's Black Swan pas de deux (elegant Vadim Muntagirov and meticulous Liudmila Konovalova) and Jean-Christophe Maillot's witty pas de deux from Lac created for his Monte Carlo Ballet Company; Fokine and Stravinsky's Petrushka (Vladimir Shklyarov) and Firebird (Bolshoi's Maria Alexandrovna and Vladislav Lantratov, expressive faces both); Le Spectre de la Rose (Xander Parish and Yulia Makhalina of the Mariinsky) made famous by Vaslav Nijinsky's vaulting leap; Balanchine and Stravinsky's jazzy Rubies; and right in the middle Light Rain, a sizzling number by Gerald Arpino created for Joffrey Ballet in 1981.
Light Rain rinses any unseen cobwebs away. Coming after the superlative Rubies performance of the Royal Ballet's Sarah Lamb and Steve McRae, and before Shklyarov's lovesick Petrushka solo, this eight-minute pas de deux, from a twenty-minute ballet for seven couples, is set alight by Bavarian State Ballet's Lucía Lacarra and Marlon Dino, husband and wife. As the Russians say, husband and wife are one devil, and Light Rain is a hell of a piece.
On a bare stage under a single spot, she in white unitard, he in white tights and bare chest, they stand entwined, a single arum lily. A modern Schéhérazade of hyperextensions and pipe cleaner flexibility, Lacarra twists and bends to Douglas Adamz's orient-tinged strings. Lithe and light, she bewitches with sinuous gymnastics and wily contortions, as she slithers round and across her lover's neck and muscle-bound shoulders. Mein Gott, is she hot: their lotus flower coupling stuns the senses.
The playful Liisa Hämäläinen and Alexis Oliveira of Monte-Carlo Ballet are the other side of that teasing coin in a Riviera Lac, which makes me think of Bronislava Nijinska's Le Train Bleu, scenario by Jean Cocteau.
Cocteau features in the second half of the programme in Philip Glass's Les Enfants Terribles ballet opera, recently staged by Javier de Frutos at the Barbican, performed by Royal Ballet principals Zinaida Yanowsky and Edward Watson, sung by Jennifer Davis and Gyula Nagy.
This follows a charming staging by former Bolshoi star, now the controversial principal of the Vaganova Ballet Academy, Nikolay Tsiskaridze, of the Legat brothers' The Fairy Doll, performed with style and some panache by students of the academy, future stars in the making. The Academy is, of course, the Imperial Theatre School (founded in 1738) renamed in 1957 after legendary teacher Agrippina Vaganova. The school's roll call, past and present, contains multitudes of famous names in the ballet canon.
Maria Kochetkova of San Francisco Ballet and Tyler Angle of New York City Ballet are stately in Balanchine's Diamonds, paying reverence to the Imperial style, whilst Jerome Robbins pays his to the narcissism of Nijinsky's in Afternoon of a Faun. In a ballet studio, in the mirror (the theatre's fourth wall), Dmitry Gudanov admires his moves. A girl—Svetlana Lunkina (National Ballet of Canada)—breaks his reverie. She, too, watches herself in that mirror. Two egos, even the chaste kiss is observed. She leaves; he returns to his amour de soi.
Amongst these glittering ballet standards and homages is the world première of the four-part Theatrum Vitae, concept by Rafael Porzycki. How did this slip in? Choreography by Xenia Wiest, music by Claude Debussy, Richard Strauss, Gustav Mahler, Camille Saint-Saëns, and contemporary (Darren Leigh Purkiss and David O'Brien) arranged by Julian Gallant, it strives to cover all of civilisation, from mythological "origin of love" to "digital love". From lyrical to emotive, soulful to staccato, from human to robot, Vienna State Ballet's Liudmila Konovalova and Davide Dato dance a storm and transcend time by shedding outer layers of clothing (clever costuming by Melanie Jane Frost).
One could say all of life is contained in Fokine's four-minute The Dying Swan. Berlin State Ballet's petite Iana Salenko gives a beautiful interpretation of it in this penultimate offering of the evening. And finally, English National Ballet artistic director Tamara Rojo and lead principal Isaac Hernández triumphantly bring the evening to a close, as they show off Kitri and Basilio's grand pas de deux from Don Quixote, a favourite of gala programming, which brings the house and the curtain down. Rojo's balances have to be seen to be believed, and curly-mopped Hernández confidently detonates his dazzling leaps and turns. Radiant smiles tell the whole story: they did it, they pulled it off.
Reviewer: Vera Liber