In Transit
Book, music and lyrics by Kristen Anderson-Lopez, James-Allen Ford, Russ Kaplan and Sara Wordsworth
Circle in the Square, New York
–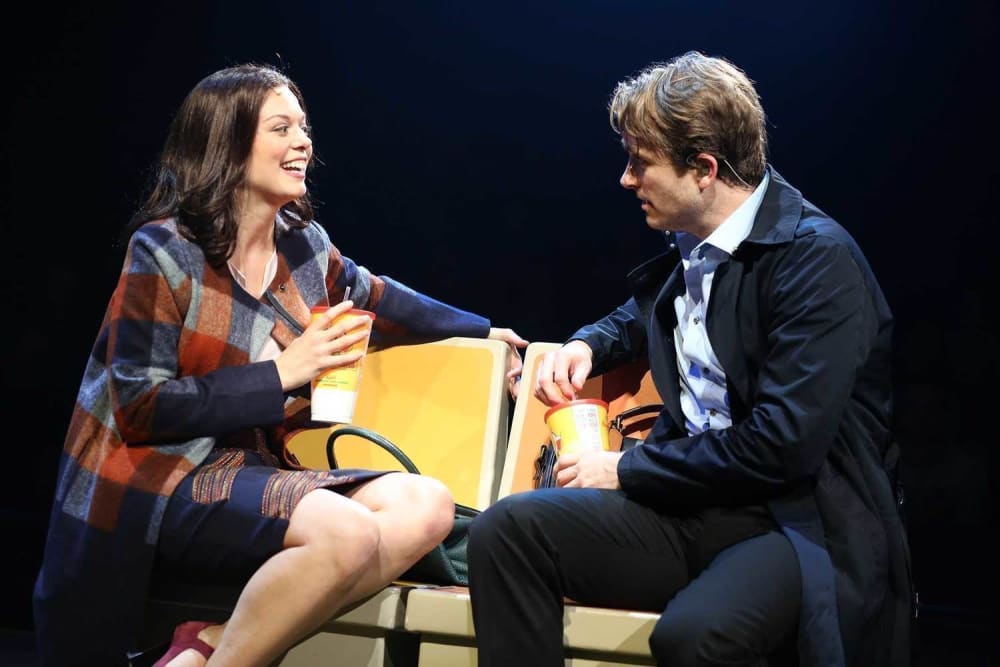 In Transit is an a capella New York soap opera. Its goal is to convey an impression of life in the Big Apple today in song and storytelling but without a single musical instrument.
In 100 minutes, delivered by an enthusiastic ensemble pretty much in-the-round, we learn of a few representative tales, none of them straightforward.
To start with, though, the audience meets Chesney Snow's Boxman, the subway-residing beatboxer who keeps the show running and is its human musical instrument.
Then there are the manifold losers. Jane, played by Margot Seibert, is a wannabe musical star whose 15-year career hasn't landed a single part. Instead, she auditions and temps.
Her big break is just around the corner as Justin Guarini, as agent Trent, tries to believe. His problems lie less with Jane than fiancé Steven, Arbender Robinson at this performance, and his evangelical Mamma, as likely to welcome news that her son is a "sodomite" as was the Marquess of Queensberry when confronted by Oscar Wilde.
Jane herself somewhat masochistically enjoys an on-off romance with James Snyder playing Nate, a fund manager who sent all an e-mail that left him broke and working in retail.
He, in turn, has to provide mental support for his sister, Erin Mackay's Ali, ditched by a man whom she cannot forget but rewarded with one of the best songs, "The Moving Song".
None of this is particularly deep or edifying, though it entertains in a gentle fashion.
The strengths of In Transit therefore need to lie in the music, composed by a team of four including Kristen Anderson-Lopez, who shot to fame for her work on Frozen. This can be uplifting, especially the final song, "Getting There" and the portrait of New York and its subterranean transport system.
This provides some fine comic moments in an evening directed by Kathleen Marshall that is pleasant rather than sensational but may help New Yorkers appreciate their town and visitors get a feel for it.
Reviewer: Philip Fisher