Incomplete and Random Acts of Kindness
David Eldridge
Royal Court Theatre Upstairs
(2005)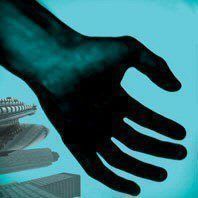 David Eldridge has been a building a big reputation for himself. As well as his M.A.D. at the Bush and Under the Blue Sky also at the Royal Court Theatre Upstairs, he was the man responsible for adapting the cult movie Festen for the stage.
Whether or not his latest play enhances his reputation may be a matter for debate. Its intricate sifting through the brain of a loser called Joey, an unhappy man who is determined to stay that way, can be hard work. The time lines are not linear and much explication has to be pieced together by the viewer.
Joey, played with considerable skill by Shaun Dingwall, struggles with relationships. He and his taxi-driving father Ronnie (Tom Georgeson) have a love-hate relationship where the love is in short supply.
This is partly a consequence of the loss of his mother through cancer and the love that developed, perhaps too quickly, between Ronnie and the dedicated nurse, Marion Bailey's Maureen. Things get so bad that father and son each lay out the other with haymaker punches not once but twice.
Joey's fiancée Kate (Kellie Bright) starts off by feeling passionately about him but she too by the end has given him up, as has his best mate Colin who turns out to have hated him from their first meeting.
The only small ray of happiness comes from teenaged Trevor, a boy whom Joey takes on in an unavailing effort to teach him to read. In fact, they eventually communicate but only because Trevor's tuneful singing brings back happy memories of Marvin Gaye to his tutor.
After Trevor, played by the promising Heshima Thomson, is killed in a random act of violence, Joey feels deeply responsible but this does not stop him from making a pass at the dead boy's grieving mother.
In a bare black box with nothing more than chairs for props, Sean Holmes directs a strong cast in an unremittingly gloomy play about an inadequate man on the edge of breakdown.
While we learn a great deal about Joey's life and his failure to interact, there is little cheer in this 90 minute play. At times, you feel like emulating his father, fiancée and almost-stepmother and suggesting to him that it is about time that he grew up and stopped feeling sorry for himself.
The production plays until 28th May
Reviewer: Philip Fisher