Inside Pussy Riot
Les Infants Terribles
Les Infants Terribles with Bird & Carrot and Pussy Riot's Nadya Tolokonnikova
The Saatchi Gallery
–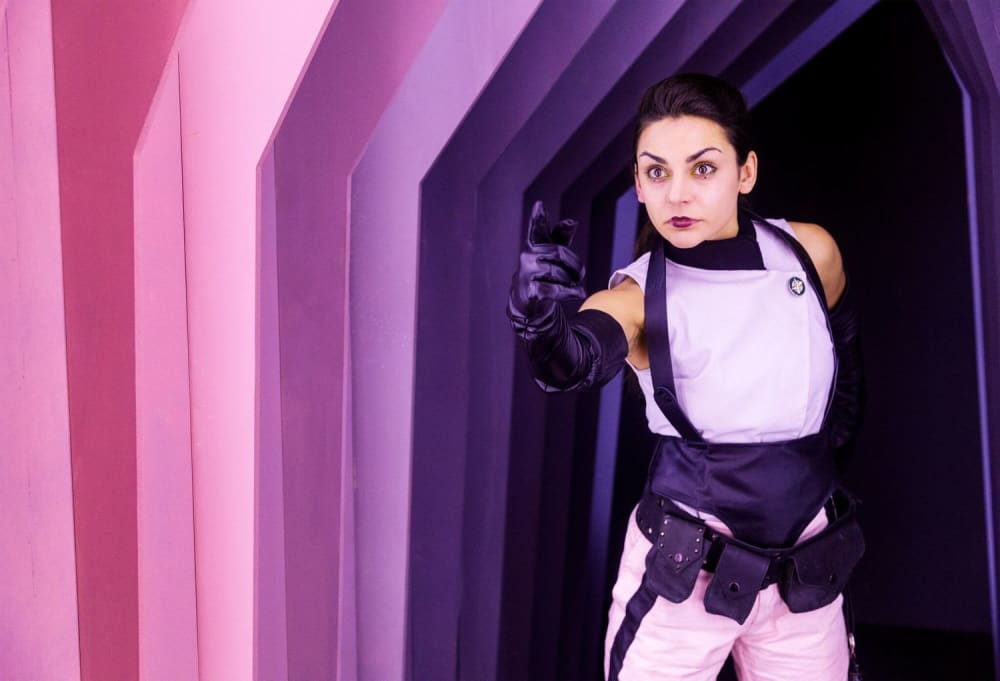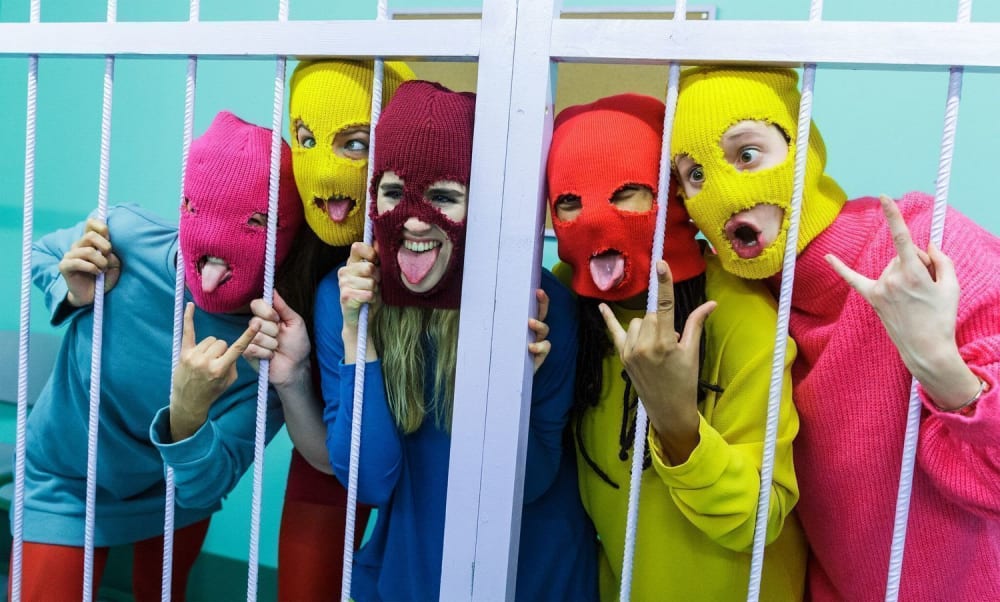 The Saatchi Gallery near to Sloane Square has turned itself into a theatre venue in order to present an immersive work that illuminates and complements its ongoing Art Riot exhibition.
That colourful and highly varied exhibit features a demonstration of modern responses to repression in countries of the former USSR, with sex and violence to the fore.
One of the exhibitors is Pussy Riot, the female punk protest group who captured the attention of the world's media when the band staged an impromptu concert in Moscow's Cathedral of Christ the Saviour as a result of which three members were condemned to two years of hard labour in prison.
The hour-long immersive performance has been crafted by Les Infants Terribles with Bird & Carrot and band member Nadya Tolokonnikova and is presented by a team of young female actors. Together, they attempt to achieve two goals. The first is to inform and educate small groups about the issues that Pussy Riot was protesting, which stretch way beyond the borders of Russia and its affiliates. In addition, the creative team tries to recreate or at least represent the conditions that the imprisoned ladies faced while serving their sentences.
Attending the very first performance requires a degree of latitude, since some elements were not as slick as they are likely to become. Even so, there are enough powerful and shocking moments to justify the experience, accepting that some of the artistic decisions do not come off.
The real strength of the production lies in the hints at what innocent protesters faced after being convicted of trumped-up charges of hooliganism. Rather than being bound over to keep the peace or, at worst, facing a short spell in an open prison with home visits at weekends, they were treated like mini-murderers. Although what we face is relatively gentle and lasts for 20 minutes rather than two years, the message hits home pretty hard.
Amongst other degradations, audience members are obliged to wear balaclavas, plastic handcuffs and green prison boiler suits.
The associated hard labours may not have challenged Hercules but made a point through their pointlessness, made more so by the sadism of the guards, whose main mode of communication is insult at top volume.
The hour builds to a climax when each of the paying guests is rewarded with a message from the sponsors delivered not in a 5-star hotel suite but a cell in total darkness with barely room to sit down.
By the time that the minor blips have been ironed out, i.e. when this review is published, Inside Pussy Riot will be a novel, immersive experience that delivers an important message about freedom of speech and, more simply, freedom.
Reviewer: Philip Fisher