Interior
Maurice Maeterlink
Direct Action season
Young Vic
(2004)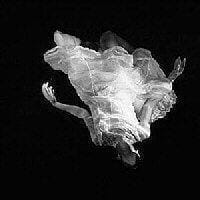 The first play in the Young Vic's Direct Action Season showcasing talented young directors is well-judged and overwhelmingly moving.
The Belgian-born Maurice Maeterlink is now sadly neglected. He was one of the great figures of the Edwardian theatre in Britain.
Young German director Christopher Heimann's selection of Interior introduces us to a writer who may well have influenced J.B. Priestley as it has similarities to An Inspector Calls.
The set is divided in two. On one side a happy family enjoys a quiet evening in a cleverly-designed, warmly lit gauze house. They are silent throughout, living their life through mime.
The remainder of the stage is given over to the big, dark world that will soon destroy their bliss.
It is there that an old man, well played by Pip Donaghy in a role that draws on his experience in The Woman in Black, talks philosophically with a stranger (Simon Gregor). The discussion is about how to break the news of the drowning of the elder daughter of the family.
Gradually, others arrive but the pair cannot bring themselves to wreck the lives of the people within. Eventually, as the whole town approaches with the body, there is no choice.
The unbelievably slow mime, as the old man is first welcomed, dissembles and then tells his story with obvious consequences, is heart-rending.
Christopher Heimann, who has just returned from a world tour of 100, has shown great confidence in resisting the contemporary need for speed and action. By doing so, he has created an especially atmospheric production with low lighting and music adding to the effect.
For many, this short piece about the pain of unknown and unanticipated loss may well be an introduction to the work of both playwright and director. They will not be disappointed by either.
This review originally appeared on Theatreworld in a slightly different version
Reviewer: Philip Fisher