International Draft Works 2019
Creative Producer Emma Southworth
ABT Studio Company, Dutch National Ballet, Opera Ballet Vlaanderen, Hamburg Ballet, National Ballet of Canada, Norwegian National Ballet, Birmingham Royal Ballet and The Royal Ballet.
Linbury Studio Royal Opera House
–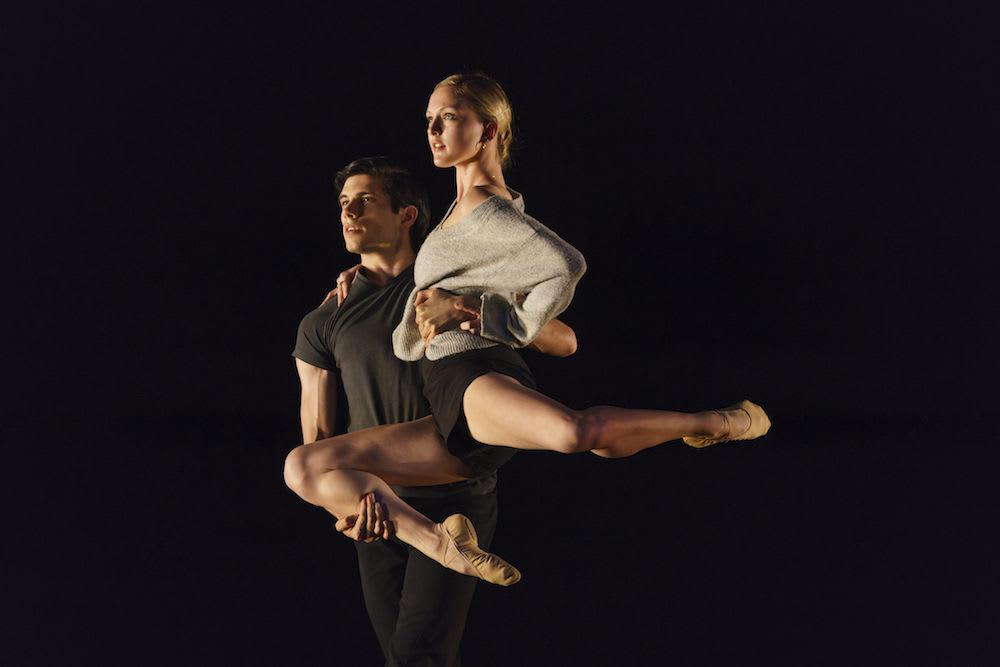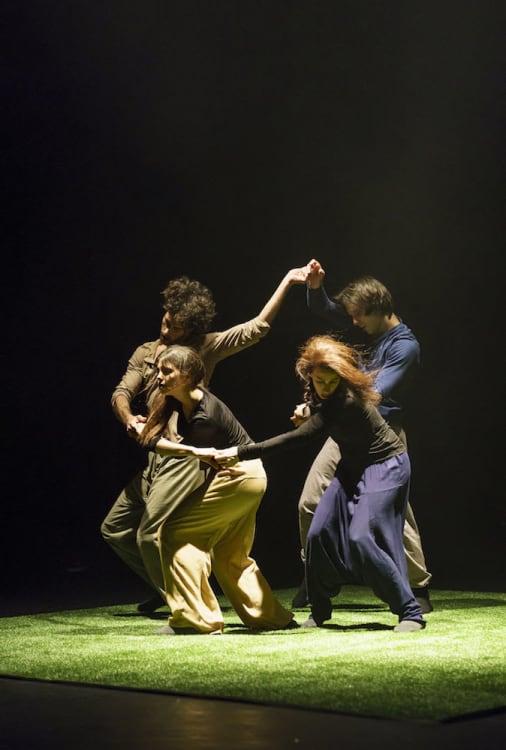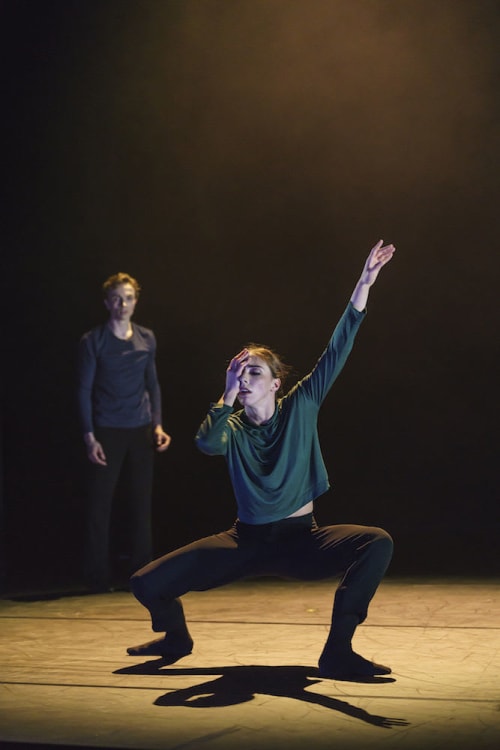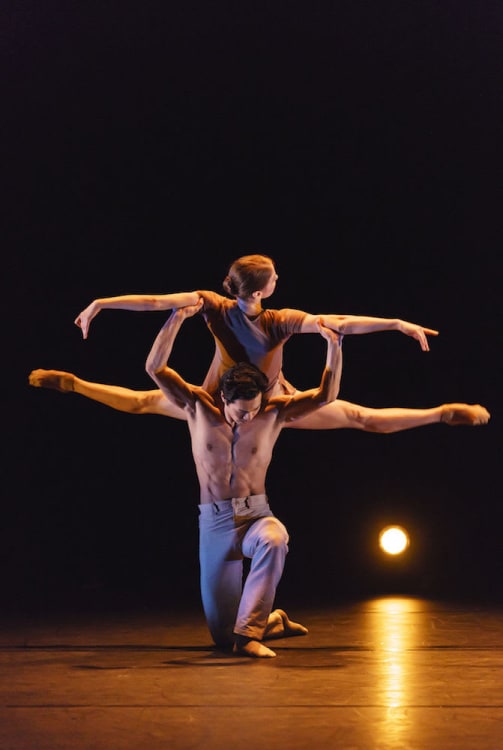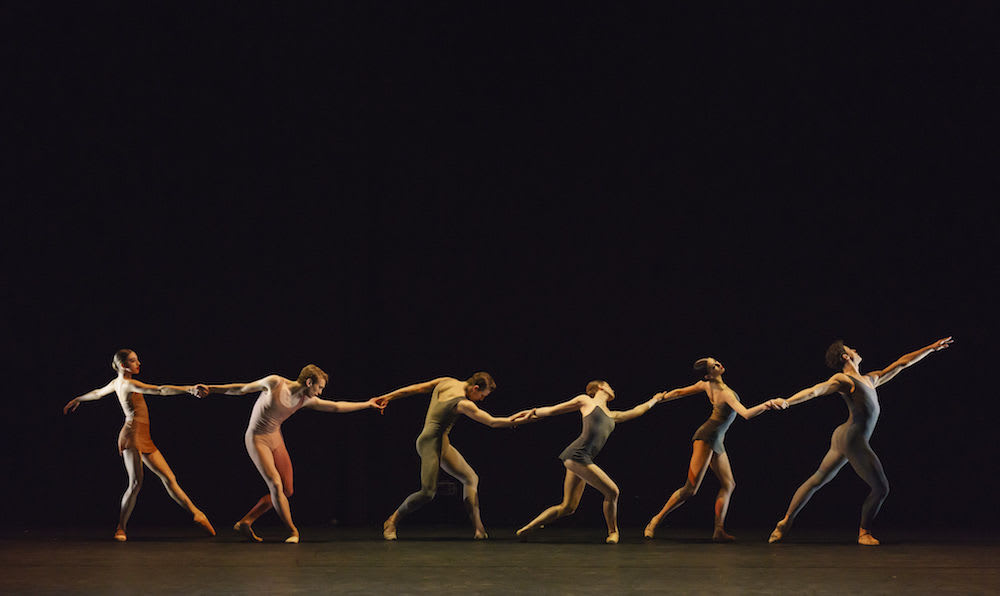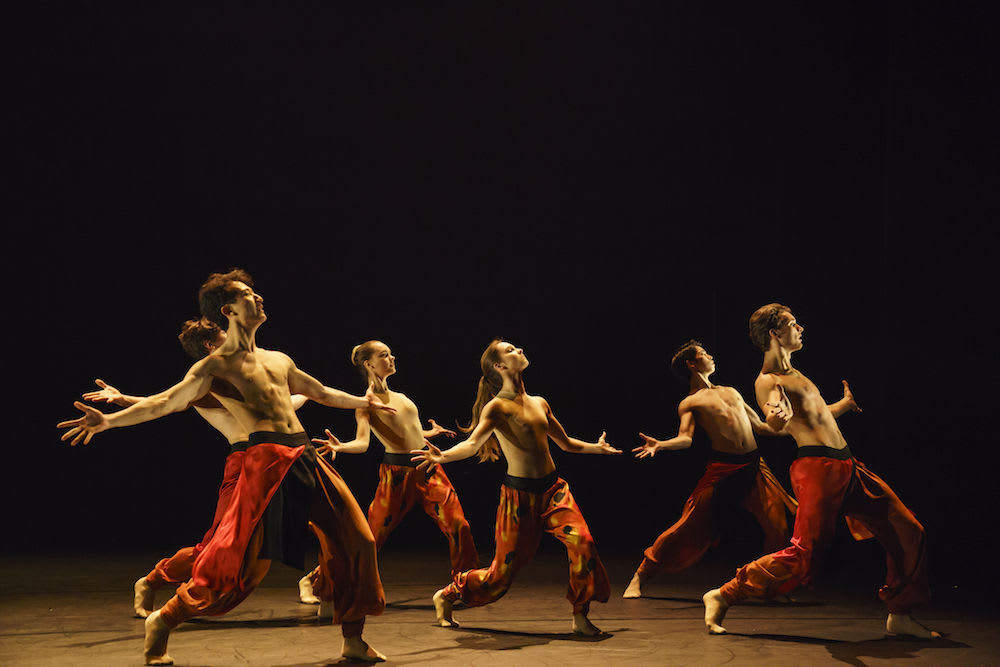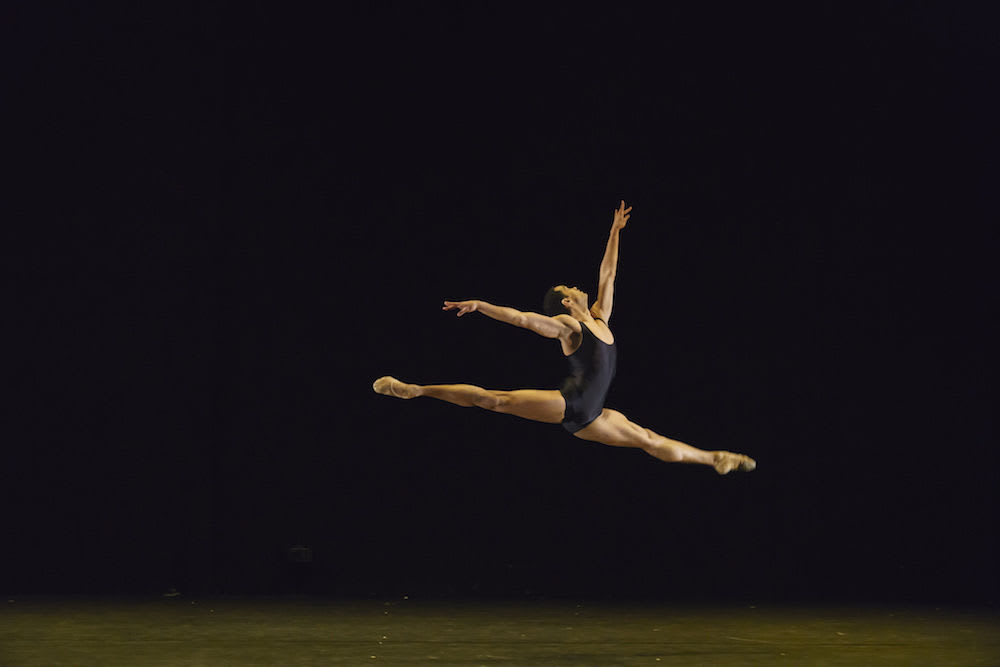 From small acorns, whole forests grow, but they need nurturing, and this is what Emma Southworth, Creative Producer for The Royal Ballet, has done at the Linbury Studio, first with Draft Works and now with the first international version.
Ten choreographers, eight companies, ten dance pieces fitted into one hour forty-five minutes (including interval). An abundance of talent, and what is more five of the choreographers are women, with more female creatives behind the scenes.
The range of dance embraces traditional classical and contemporary with a variety of style mash-ups. I see Christopher Wheeldon influences and Wayne McGregor's. What foresight on former Director of The Royal Ballet Monica Mason's part to appoint someone (McGregor) without any classical training but with vivid imagination as Resident Choreographer (in 2006) to stir things up a bit. It's been a mutually beneficial symbiotic relationship.
The emphasis tonight is on draft works, but, I must say, some feel fully-fledged. The dancers are terrific, but then they always are. The standout choreographer of the evening, for me, is Milena Sidorova, who is presenting two pieces for Dutch National Ballet. Which is not to say the others are in any way inferior. They all make their mark.
It could be dancers Khayla Fitzpatrick and Giovanni Princic who win me over in Sidorova's Sand to Groove Armada's jazzy beat "At the River". A happy couple, casual, long-legged, they can't get enough of each other. Their contact work is fabulous. Sidorova's other work AI, a solo for Aya Okumura (in shiny striped blouson) to electronic music, closes the evening with McGregor-ish robotics.
The opening number Grey Verses from The National Ballet of Canada is beautiful. For a quartet of dancers it has an interesting medley of music—Debussy, Corigliano, Rachmaninoff—and is meant to record pain, grief and a reach out "for connection and understanding", according to choreographer Brendan Saye. What I see are tender, loving, intense pas de deux and an emotional solo with a huge connect to the music. Angular moves—is he beating himself up over something? Her lyrical solo is supplicatory. There is hope of rebirth and renewal.
Drew Jacoby's Jack for Opera Ballet Vlaanderen is an ambitious piece with a whiff of Javier De Frutos. Four men, in fluorescent orange and lime tops with metallic glitter on their sleeked down hair and faces, could be AI robots crossed with club dancers. To an eclectic cacophonic musical mix—Antonio and Luigi Russolo, Luigi Grandi, Kurt Schwitters and George Gershwin—they seem programmed to give us a taste of dance from all over the place, from the past, the present, and the future: a sampling of Bob Fosse, 1910s avant-garde, the futuristic ZAUM (beyond the mind) of dance. A fun piece.
To Philip Glass's irresistible String Quartet no. 5 the ABT Studio Company looks 'Wheeldon' slick with a touch of Twyla Tharp in Gemma Bond's busy Interchangeable Text for six couples. Birmingham Royal Ballet likewise brings a serious, conventionally classical piece, Kit Holder's Stems, for two couples (Brandon Lawrence and Delia Matthews, Max Maslen and Miki Mizutani), women on pointes.
The Royal Ballet shines in two pieces: Hannah Grennell's Zohar and Joshua Junker's Canto de Ossanha. Zohar with its classical / contemporary overlap for three young men and Kristen McNally is a pensive work. Rachel Groen's eponymous score suggests the solar system or the mysterious 'Solaris' to me. Junker's energetic, Spanish inflected tribal ritual for a cohort of six soon dispels that.
Hamburg Ballet brings Aleix Martinez's Seelen-Spiel (Soul Game) and it does what it says on the box—on a patch of grass. A girl moves in silence as if in trance, her expressive arms weaving a magic spell. Is it a lament? Two men and another woman join her. Connect. Souls in the dark seeking the light? Then they are gone.
Norwegian National Ballet's for: jake is equally moving. Dancers Douwe Dekkers and Samantha Lynch perform their own choreography. It has two moods exemplified by the music—Luchs's "Chasing Cloud Nine" and "Twin Tales", and Thurston Harris and The Sharps "Little Bitty Pretty One'. Are they twins? Or father and daughter? Voices speak from the past, a music box tinkles, happy birthday memories... Is this therapy? Whatever it is, the dance moves are strikingly inventive, the duet mesmerising.
Emma Southworth, who introduces the evening along with RB Director Kevin O'Hare, said, "we have been overwhelmed by the response of companies to participate in this inaugural event." I'm not surprised. Nor am I surprised by the high standard of creativity.
Reviewer: Vera Liber