The Internationalist
Anne Washburn
Gate Theatre, Notting Hill
(2008)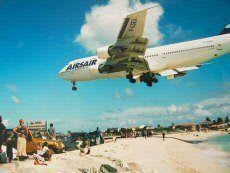 Anne Washburn has followed in the distinguished footsteps of George Orwell and Anthony Burgess in writing this "foreign comedy", enjoying its UK premiere. Something like one-third of the text is written in the acronymic MUFL, a made-up foreign language, which presents unique challenges to the six actors.
The necessity for this is unclear, as the American protagonist, Elliot Cowan's Lowell is in Istanbul, a city where Turkish is commonly spoken by the locals.
Lowell bears some resemblance to David Mamet's Edmond, a man searching for identity (and sex) as his life spins out of control. He has been shipped into the city to work with new colleagues in some corporate entity where problems abound.
First impressions though are good, as he is unexpectedly picked up by sweet Sarah, Jennifer Higham as a colleague whom he mistakes for a car service and then prostitute before learning her true role in life.
She looks after him on his first night, comically introducing the visitor to fearsome local liquor and quite possibly her own charms, since he doesn't make it to his hotel.
Office politics are a big issue, as Sarah turns out to be a filing clerk with ideas above her station, and her colleagues have a tendency to speak in non sequiturs, at least in English. One, James (played by Gary Shelford), also has a great line in funny Englishisms.
Somewhere along the way, the plot loses itself, with missing files far more symbolic than meaningful and Brendan Hughes' sinister Paul disappearing. He later rematerialises with a gun, almost as if from another story.
Under Natalie Abrahami, the production values are high, with Tom Scutt's grey set extending its office shelving right out into the audience. The visual effects impress, with brief, beautiful dance sequences often enhanced by being played in silhouette before Ben Pacey's attractive lighting.
It might just be a case of understated comedy that does not appeal to all, but The Internationalist says far too little in its 90 minutes to justify the great effort that has gone into its production.
Reviewer: Philip Fisher