Intimate Apparel
Lynn Nottage
Theatre Royal, Bath
Park Theatre
–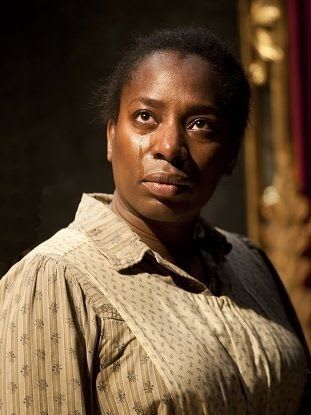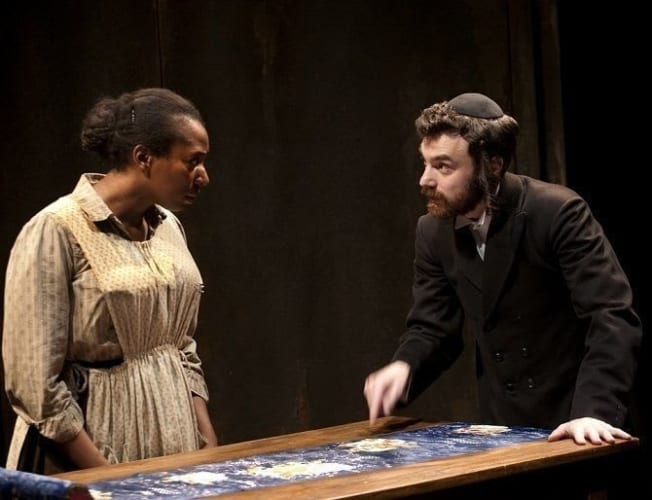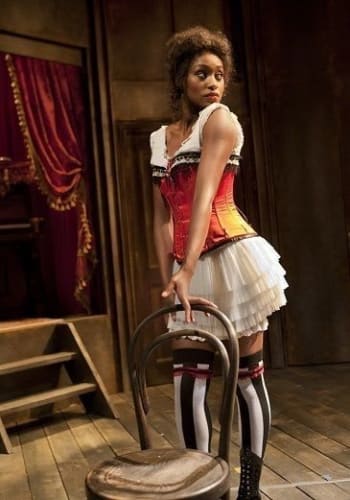 Laurence Boswell's latest transatlantic import to London via the Theatre Royal, Bath's Ustinov Studio will be remembered for showcasing a really outstanding performance by Tanya Moodie as a "colored" (African-American) New York City-based seamstress.
The actress demonstrates a remarkable range in the part of Esther Mills, a plain woman past a prime that she never enjoyed.
In 1905 at the age of 35, she is increasingly desperate despite being blessed with great talent for making undergarments for well-to-do ladies, the Intimate Apparel of the title.
The 2¾ hours are divided into two very different sections by the interval.
In the first half, the actress perfectly conveys the anguish of the lonely through a series of meetings with a varied quartet of "friends".
Her landlady, Dawn Hope's Mrs Dickson, has inherited a fine house as a result of a late marriage to a generous man who more than compensated for lack of physical attraction and social skills with his wealth.
A different way of living is seen through the eyes of Mayme, an unrepentant prostitute played with verve by Rochelle Neil who like her fellows is always on the lookout for that elusive nirvana, true love.
On the far side of the racial divide, life isn't much better since Sara Topham as rich Mrs van Buren has to endure a loveless marriage, enjoying vicarious pleasure in assisting Esther. She also has the blessing of money to burn.
Most interesting is the excellent llan Goodman in the role of an orthodox Romanian Jew who turns out to be a kindred spirit. Mr Marks and Esther share an empathy built on a mutual love of fine materials, not to mention another striking coincidence. Each is awaiting a fiancé(e) from far, far away whom they have never met.
Just as Esther gives up any hope of marriage and conventional happiness, a mysterious pen pal appears in the form of Chu Omambala's handsome suitor George Armstrong, a labourer digging the Panama Canal in conditions that make death as likely as it would be were he a drudge on a battlefield.
The epistolary seduction is aided by friends on both sides so that by the time that the pair meet, they seemingly know each other as well as many couples who have spent months together.
After the interval, we witness the marriage and its bedding-in. As one might expect, the initial pleasure of meeting after so long quickly gives way to a more dispassionate reappraisal on both sides.
The bride is less pretty than her new husband had hoped, while George turns out to be a typical man, in the most clichéd sense of that derogatory noun.
For a work portraying the life of an ordinary woman, some of the plotting can be a little predictable and also gratuitously sensational but, graced by Miss Moodie, Intimate Apparel is a powerful feminist piece that works well as a touching and tender portrait of an ordinary black woman only a generation beyond slavery.
Reviewer: Philip Fisher