Into the Numbers
Christopher Chen
Arsalan Sattari Productions in association with Neil McPherson for the Finborough Theatre
Finborough Theatre
–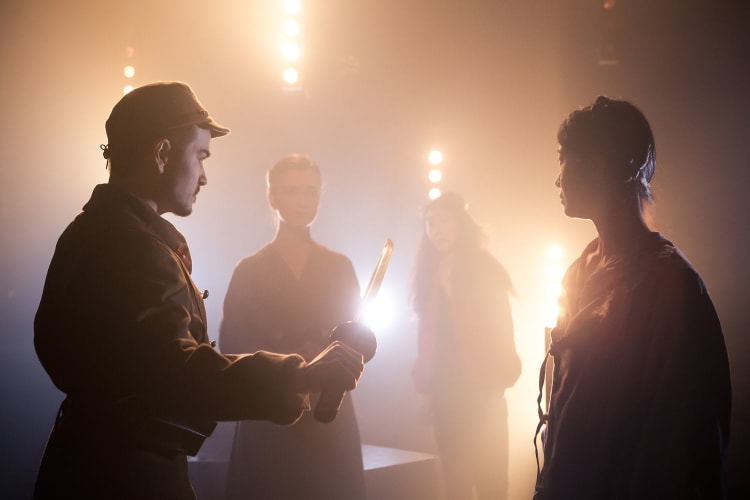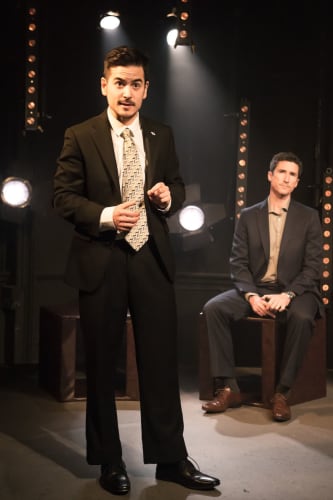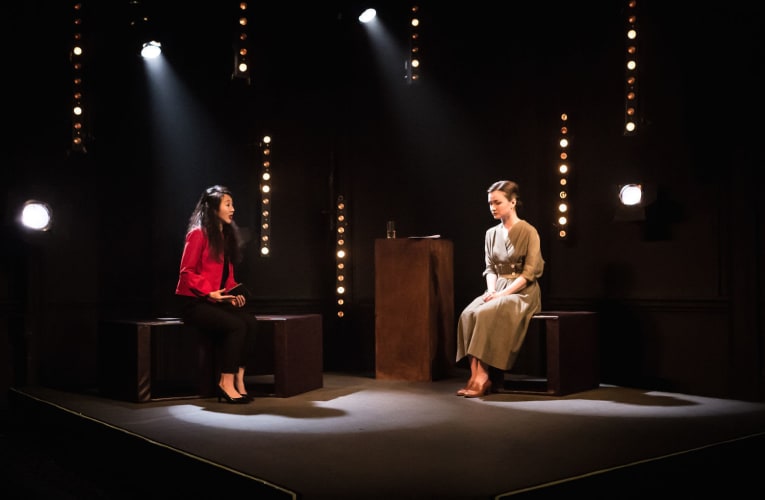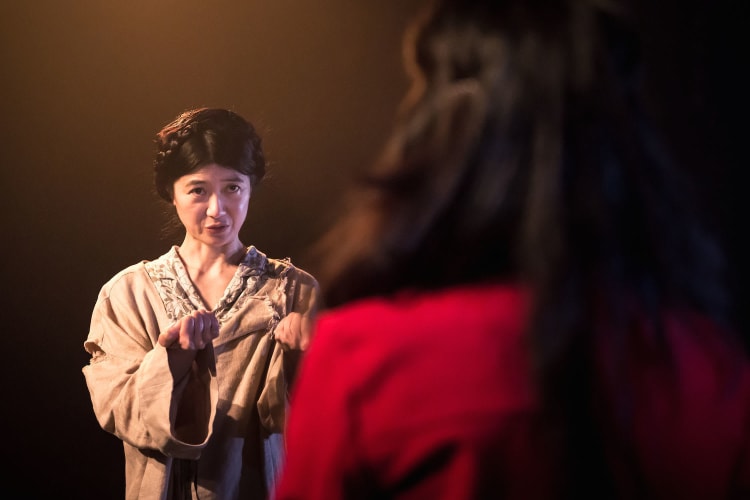 Eighty years ago, at the end of 1937, the invading Japanese army murdered, raped and mutilated thousands in the Nationalist Chinese capital Nanking. That is part of the story of this play by Obie-winning Chinese-American dramatist Christopher Chen but it is also the story of writer Iris Change whose 1997 book The Rape of Nanking documented that massacre.
It is a play that presents graphic details of the horrors perpetrated and raises a great many questions concerning not only this piece of history but other such episodes also. How could such things come about? How could human beings commit such atrocities? Does blame carry on down generations? Should we apologise for what was done at another time by another generation? What effect does this have on those involved, whether perpetrators or victims? On those connected with them? What effect does digging deep into such horrors have on a researcher, confronting the evidence of record and eyewitness?
The play begins with author Iris Chang being introduced to an audience on the lecture tour to launch her book. It continually returns to this or similar later events across the US with Chang delivering her address and answering questions, with at one point her chairman interrogating a Japanese diplomat, but these are interspersed with brief scenes of Chang with her husband Brett Douglas, recreations or memories of her interviews with survivors and victims' relatives, her haunted dreams.
As the Chairman and interviewer, Timothy Knightley handles his subjects gently. This is a framework for giving facts rather than allowing interrogation. This is no Paxman. Thrown off balance when he realises that instead of the Japanese Ambassador he's got his deputy he becomes completely ineffectual. The diplomat runs rings round him in a well-turned performance by Mark Ota, his dubious arguments escaping challenge.
Frustratingly, though this Chairman keeps promising to take questions from the floor, it is clear the audience is not expected to ask them or it might get into some relevant discussion of violence and the effect of exposure to it (whether real or the simulated violence of movies and manga) in its perpetuation.
At first Into the Numbers is full of figures and comparisons: 20,000 to 80,000 women sexually assaulted, 300,000 people murdered in this city by the Japanese. How many died in the Nazi Holocaust, killed by order of Saddam Hussein, in other acts of genocide. But the Holocaust was over years; in Nanking it was in just 6 weeks. Literally, through time's mists, we see one sword-wielding soldier, but the presentation of evidence isn't visual. Stark facts are enough, not least that of babies being bayonetted (which brought back images from Bill Bryden's NT production of The Mysteries, still potent these many years later).
The setting is elegantly minimalist with suspended batons of light, and abstract except for a lectern, the platform surrounded by a drift of what could be cinders symbolic of a ravaged city. Changing light states separate sequences but time seems permeable. American missionary Wilhelmina "Minni" Vautrin (Amy Molloy), who tried to protect civilians in what was set up as a Safety Zone, appears to give evidence, though she committed suicide in 1941 and Chang could not have interviewed her.
Vautrin was there, a Christian who thought she saw the direct work of the Devil. Chang's experience was through others but she too killed herself and scenes with her husband and her psychiatrist are intended to show how even exposure at one remove can traumatise. Elizabeth Chan, a collected and professional Chang, on the platform gives us a private person sinking into depression, listening to Ray Charles as she tries to escape the pressure of what she knows but she is not given the material to help explain and understand what she is going through and this strand of the play is much weaker than its exposition of facts about Nanking.
It's not helped by some confusion in the way that the same actor morphs from being the Interviewer into Brett and then the psychiatrist, making the relationships with Chang more confusing. We learn no more about Chang and these figures in her life than we do about individual unnamed victims in Nanking. Nevertheless, the history it covers grips the interest, the direction stylish and the actors engaging.
In 2015, the Finborough marked the centenary of the Armenian Massacre with its production of I Wish to Die Singing, another play that began with a lecture about the horror that was the first to be called genocide. That was a better play but such work, including its World War One play It Is Easy to Be Dead (which transferred to the West End) it has a fine record in re-examining history.
Reviewer: Howard Loxton