Invisible Cities
Italo Calvino, adapted by Lolita Chakrabarti
59 Productions and Rambert
Mayfield, Manchester
–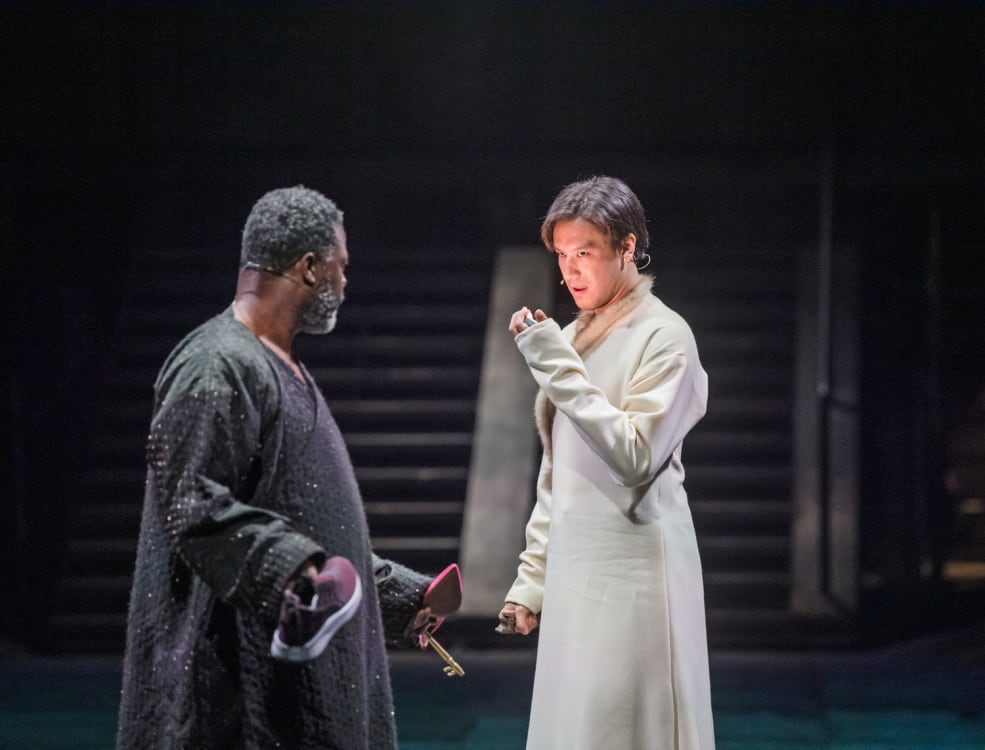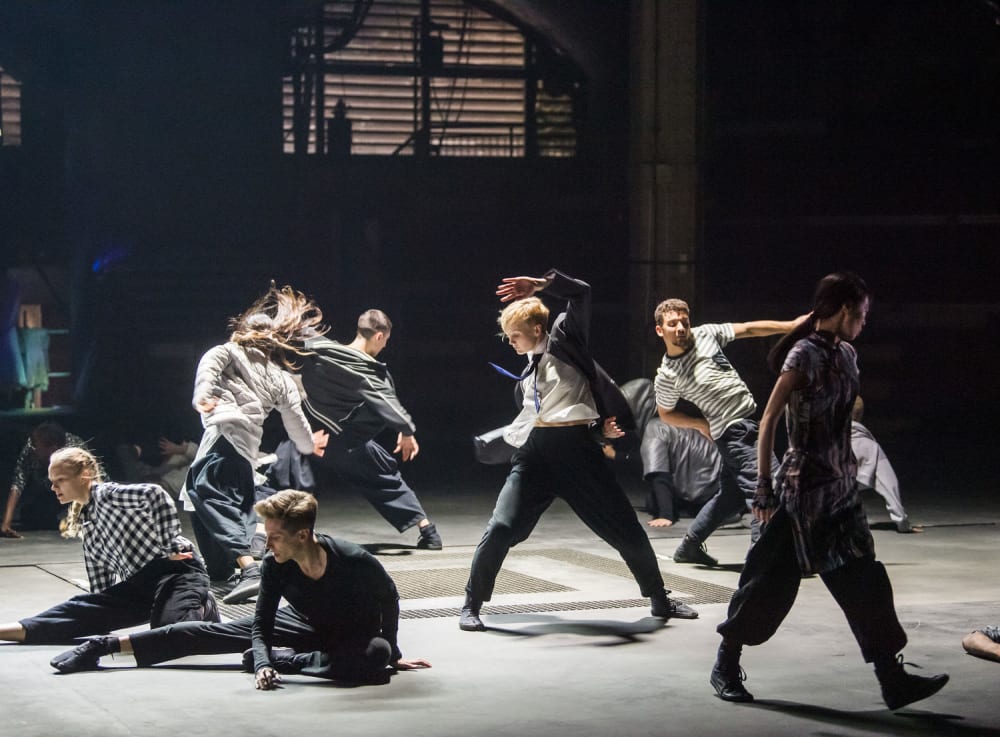 After bravely tackling the difficult job of bringing Paul Auster's stories to the stage in City of Glass two years ago, director Leo Warner and 59 Productions have turned to another novelist whose works could never have had an easy journey to the stage: Italo Calvino—although you'll need to look hard through the publicity and even the programme to find his name. As a fan of Auster, I could appreciate just how brilliantly the stories were brought to life from the page with clever direction combined with breathtaking use of technology, but I am much less familiar with Calvino.
The piece centres on an extended sequence of conversations between explorer Marco Polo and the emperor Kublai Khan, who demands from his unwilling guest stories of the many cities in his expanding empire, while Polo keeps requesting to be allowed to see his father. The descriptions of the cities all have fantastical, even mythical elements and come complete with philosophical and existential ideas for the ageing emperor to contemplate.
Warner has staged the show in the cavernous body of the Mayfield abandoned railway station next to Manchester's Piccadilly Station, which has been used before a few times by MIF. As the audience enters, their tickets lead them to one of four sets of raked seating, named after points of the compass, where they sit looking at gauzes that screen them from the stage and one another containing an old map of the world. The map burns away and the gauzes fly to show the vast performance area.
The gauzes return between cities for very long scene changes—the video sequences on the gauzes are very effective, but there's only so many trees and buildings and deserts you can watch fly past before the attention starts to wander, and the atmospheric music from composers Dustin O'Halloran and Adam Bryanbaum Wiltzie of A Winged Victory for the Sullen barely covers the noise. However, the transformations are often pretty impressive when the gauzes finally fly.
The production is co-produced by Rambert, whose dancers fill up the stage as guards, monsters, and various townsfolk. Their movements are often architectural, as living scenery, or bringing to life some of the fantasy through choreography from Sidi Larbi Cherkaoui that is perfectly in tune with the changing scenery and projections, often to stunning effect. Later in the show, the choreography gets much more physically frantic, as Polo seems to grow in strength and Khan to lose his grip. There is some impressive use of strings and sticks and other props that you could imagine must have resulted in them all getting extremely tangled up together in rehearsals.
The show was advertised as ninety minutes long, straight through without an interval, but on arrival there were notices everywhere to say there would be an interval, which turned out to be 25 minutes long, pushing the 9:30 projecting finish time to 10PM, but on press night this was nearer to 10:20. Perhaps some of those scene changes were taking longer than expected. However on returning from the interval, the concrete floor of the building now had a canal running through it with the two principal characters being rowed down it between huge bridges on a full-sized gondola.
When I spoke to Warner at the MIF launch in March, he said that, although his company is famous for its use of technology, that's not where his real interest actually lies. This production makes extensive use of projection on the gauzes and 'projection mapping', which uses projection on existing architectural features to make them appear to change, but some of the most impressive effects and transformations are through the use of conventional scenery and clever choreography of both people and large props.
Sound designer Gareth Fry has done an pretty good job of taming the acoustics of this brick and iron Victorian building, but there is still a slight hollow sound that means you have to listen carefully to really hear all of the words, and there are a lot of words in Lolita Chakrabarti's dense script. I'm pretty sure I missed a lot of the ideas and philosophical concepts in the text—it's the sort of piece I perhaps need to see more than once or read through at my leisure to appreciate fully.
As a dramatic realisation of Calvino's challenging text, it brings together to great, often stunning, effect the words, the choreography, the projections (video designer Nicol Scott) and production design (set by Jenny Melville; costumes by Laura Hopkins) with some very good acting performances in the two speaking roles, although I can't say I understood it all. It just needs a bit of tightening up in those massive set changes.
Reviewer: David Chadderton