Island Town
Simon Longman
Paines Plough, Theatr Clwyd
The Roundabout at The Lowry, Ordsall Park, Salford
–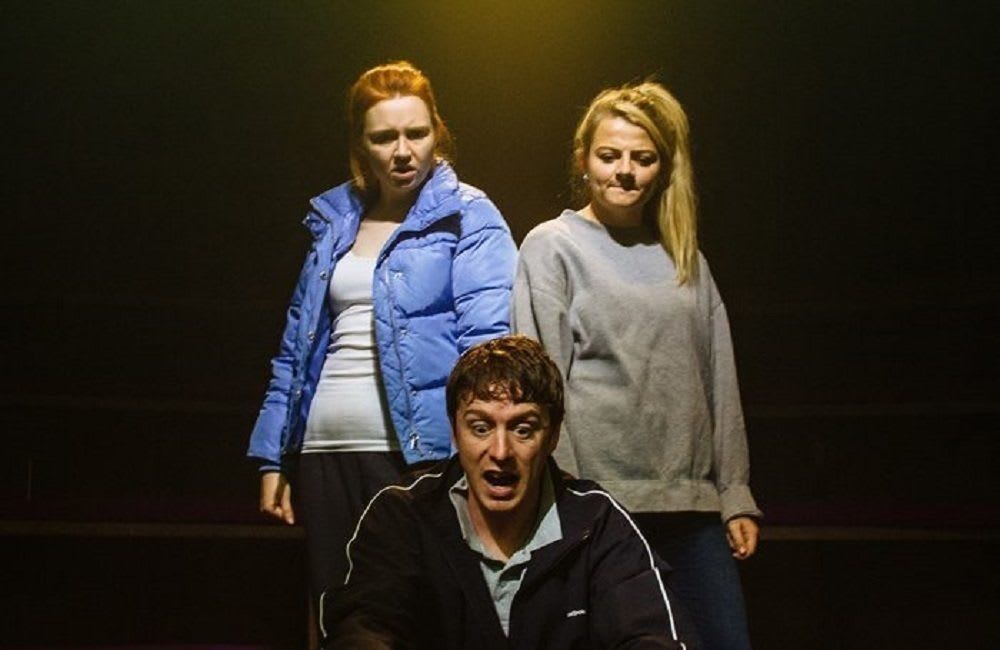 The Roundabout, a pop-up and plug-in venue that can be erected in any open space, gives The Lowry the chance to bring shows to parts of Salford that lack formal theatres. From the reaction of tonight's audience, who delight in bawdy tales of teenagers snogging their friend's granny, the experiment is a resounding success.
This year, The Roundabout arrives in Ordsall Park, which is within an area of urban deprivation. It is ironic, therefore, that Simon Longman's Island Town concerns a rural community, although one might say the loss of hope is a universal theme these days.
The play chronicles the lives of three friends—from early to late teens—and describes the slow disintegration of their limited hopes. Pete (Jack Wilkinson) is barely educated, bullied by his brother and desperate for any form of love. Sam (Charlotte O'Leary) is determined her younger sister will not suffer the physical abuse she endures from their father. The stresses of caring for an ailing father make Kate (Katherine Pearce) fantasise about escaping the town and, in the meantime, she seeks solace in alcohol, drugs or futile violence.
A summary of Island Town makes the play sound depressing and there is no effort to hide the grim reality of people who depend on alcohol and drugs for respite from boredom or fear. Surprisingly, however, author Simon Longman uses humour to great effect. The humour is bawdy rather than crude and lightens the mood of the play so the horror of the characters realising their limited options unfolds in a gradual manner, which is even more devastating as a result.
The absence of a community has left the characters without purpose and they try to fill the void by healing their damaged families. Pete is obsessed with his young nephew and Sam protective of her younger sister. The constantly angry Kate directs her compassion towards her friends who are, in effect, her substitute family. Director Stef O'Driscoll catches the grim mood of lives going nowhere; scene changes are dramatic—loud noises and the cast twisting in slow motion—but when the story resumes, time has passed but the characters have achieved no progress.
The cast work marvellously together: there is a real sense of battered friendship continuing in the face of growing divisions. Jack Wilkinson has the baffled sense of someone who has been let down by the education system to the extent that he cannot even imagine moving forward while Charlotte O'Leary shows Sam to be more sensitive—aware that life is passing her by and what she is losing but so limited in her expectations she remains trapped by her environment. Katherine Pearce makes Kate a terrifying creature: able to perceive the injustice of her situation but incapable of effectively directing her anger and with emotions so blunted she would prefer to be hurt rather than feel numb.
Island Town slips towards the end, when themes that were implied are bluntly stated. An understated plot development—Sam's younger sister ends up in the same dead-end job as her older sibling—makes the point about the cyclical nature of deprivation better than a lengthy speech. However, despite this slight reservation, Island Town remains a powerful and surprisingly funny play and very well acted.
Reviewer: David Cunningham