It's a Motherf**king Pleasure
Samuel Brewer, Aarian Mehrabani and Chloe Palmer; original concept by Samuel Brewer
FlawBored/ASYLUM Arts
Soho Theatre
–

Listing details and ticket info...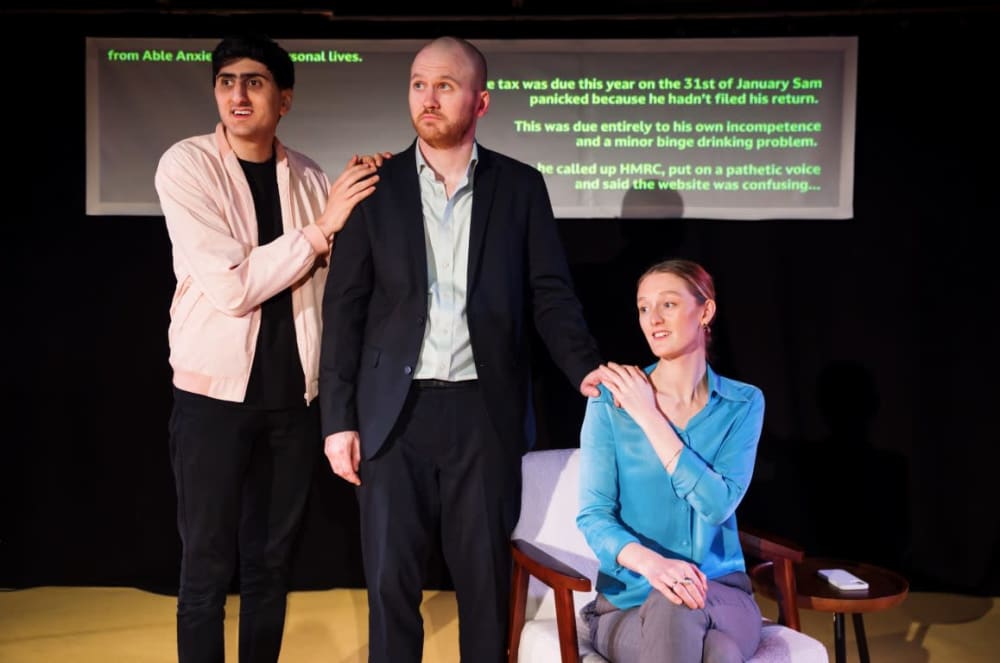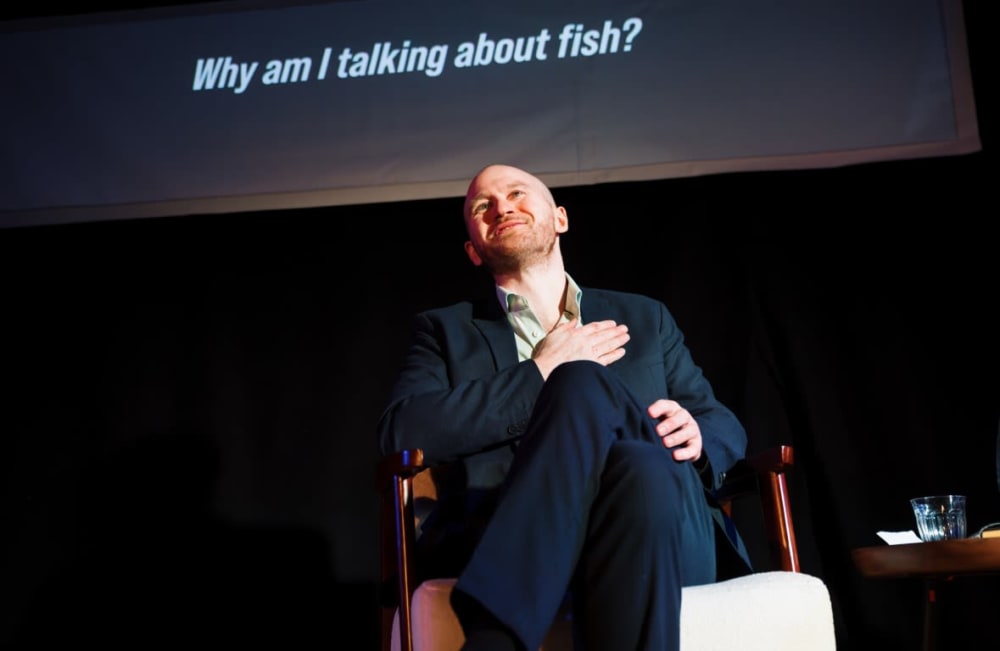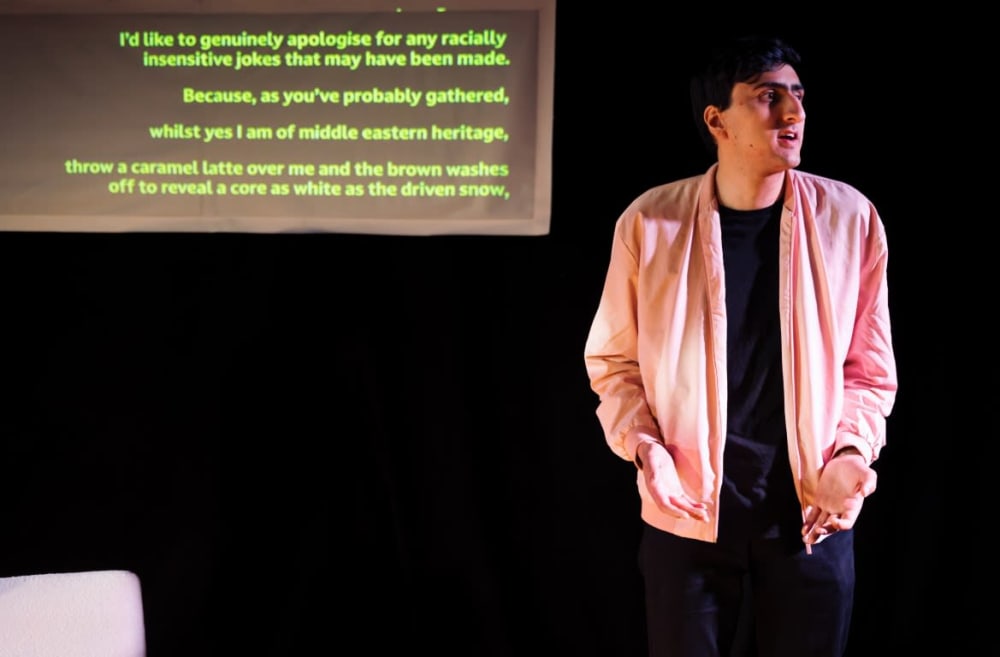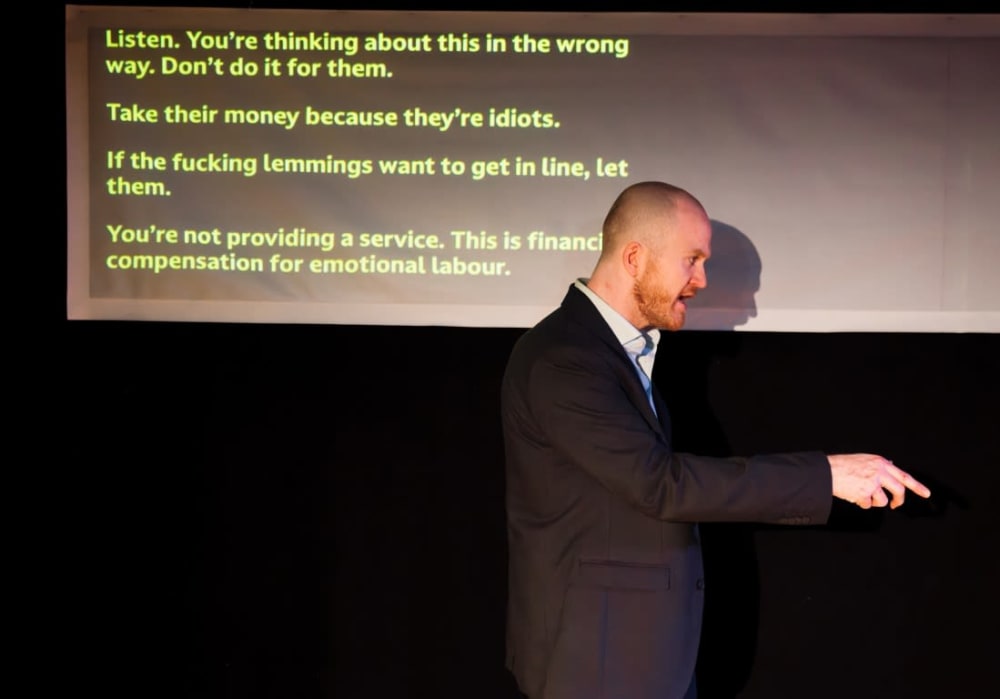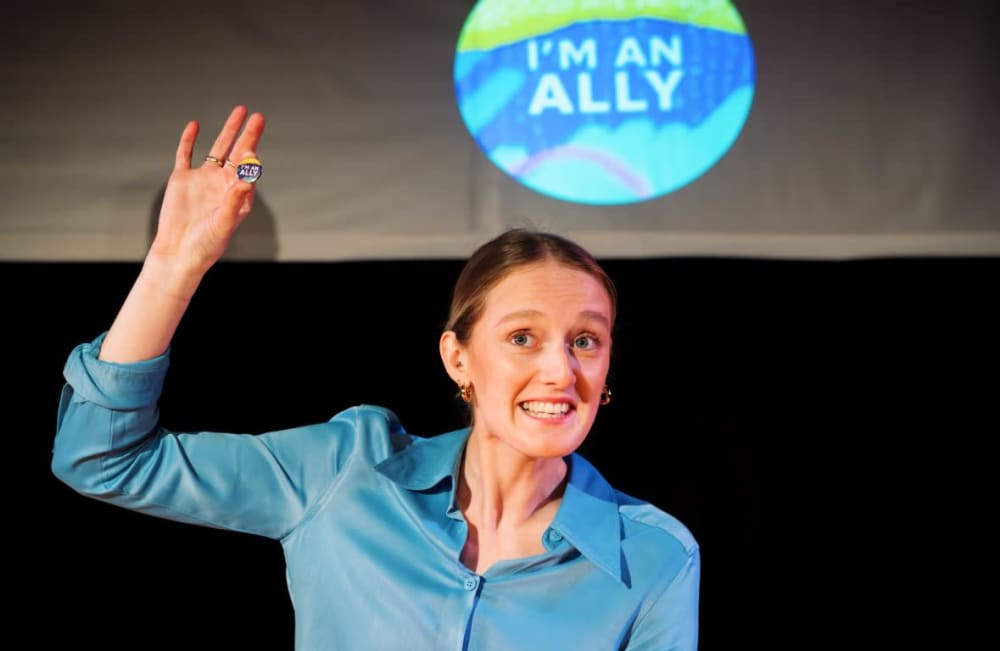 Theatre company FlawBored's debut show is a stonker, not only remarkable for being such an accomplished first turn but also for taking on so sensitive and necessary a subject in such a well thought-out and wonderfully funny way. I haven't laughed so much in ages.
As a piece of writing, it operates almost as a play within a play, though strictly I should probably say a comedy within a comedy because the laughs come thick and fast.
There is an underlying story about the monetisation of identity politics set in a PR company. After someone has 'done an ableism', talent manager Tim (Samuel Brewer), the company's only employee with a disability, is put in charge of devising a response. He sets about rebranding disability as the next trend, using the irresistibly intersectional "Blind, Gay and Brown" would-be influencer Ross (Aarian Mehrabani) as the front man of the campaign.
Flitting around them as the movement gains momentum is the fretful Helen from HR (Chloe Palmer) who, in in fear of getting it wrong, is pre-emptively guilty for doing so. Overcompensating whenever she speaks with Tim or Ross, Helen personifies the able anxiety that this show so effectively parodies.
Bookending and weaving in and out of that narrative is another where the cast of three step outside of those roles and, more as their true selves, address how they created the show.
The disability-led company put access at the centre of their creativity and are thoughtful in the way they share their working practice whilst also being comically incisive in sending up exaggerated and cack-handed examples of accommodating disabilities, like offering up one of the cast for a touch tour.
In overlaying a story about leveraging the mind-set of the non-disabled with this carefully balanced, very funny commentary, opportunities arise to incorporate points around inclusion, casual ableism, stereotyping and tokenism into the piece. But there is no exposition here; even when the action turns on a sixpence to become sinisterly and uncomfortably dark, the audio description is pure storytelling.
The cast of three are natural comedians at ease with each other and John, the imaginary caption writer, another source of mirth. The trio skilfully handle the sharp satire, and adopting a casually light-touch for the audience involvement they exude geniality.
In some senses, because of the self-selecting nature of audiences, the show preaches to the choir, but that is neither a criticism of the audiences nor of the show. The more the word gets out about the brilliant work that emerges from artists with disabilities, the sooner the scales will fall from the eyes of the ableists.
Having been seen earlier in the year at London's VAULT Festival, where it collected a bagful of 4 and 5 star reviews, it is no surprise that It's A Motherf**King Pleasure is now running at premier new writing venue Soho Theatre, where it is sure to sell out. Hopefully, it will enjoy a life elsewhere where many more people will get to see it, because rarely is serious awareness raising as funny as this.
Reviewer: Sandra Giorgetti