It's Only a Play
Terrence McNally
Gerald Schoenfeld Theatre, New York
–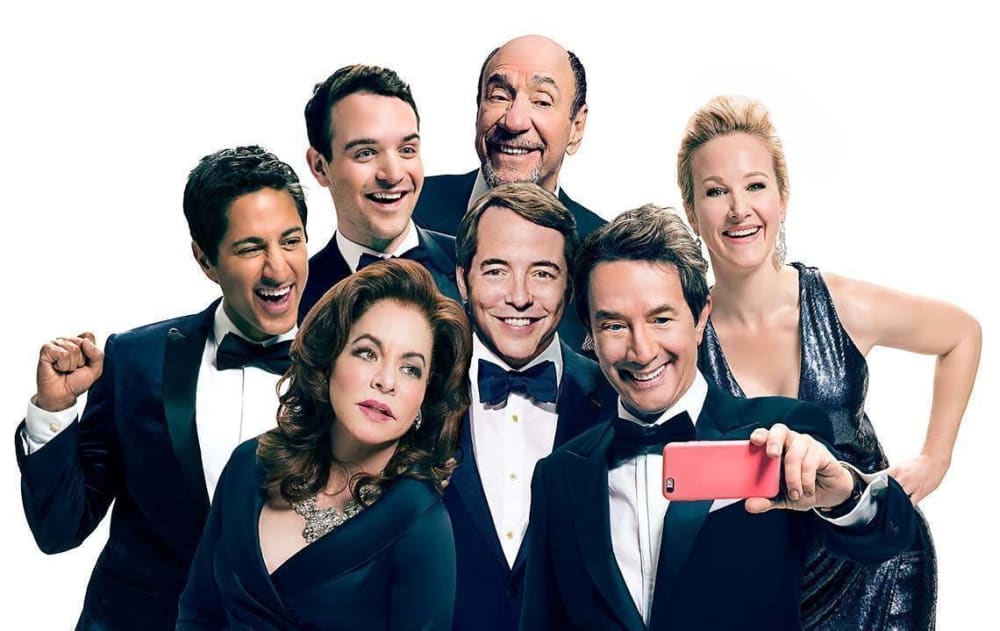 It's Only a Play occupies territory somewhere between a ruthless attack on the pretentiousness and artificiality of Broadway and an affectionate homage to the business that is show.
Oddly, the play itself could frequently fit into the sights that Terrence McNally aims at the theatre more generally.
As an example, it observes that all too often, the main attraction for punters is a list of familiar names. The current cast includes F Murray Abraham, Martin Short, Stockard Channing and (the indisposed) Matthew Broderick, Nathan Lane having recently moved off to play in The Iceman Cometh at BAM.
The conceit is simple. A rookie producer is holding an opening night party for The Golden Egg, which had opened at the Ethel Barrymore Theatre hours before.
With her, eagerly awaiting the press response, are the usual suspects, writer, director and leading lady. To inject variety, we also see the man who turned down the male lead, a critic and a wannabe actor checking coats and filling glasses.
Egos clash immediately, even before characters are established and the reactions of the press begin to filter in.
Very quickly, it becomes apparent that with so little in the way of a plot, the evening is primarily an excuse to laugh at generally camp theatre types and deliver enough jokes for a Marx Brothers script.
It would not take a genius to predict that the play is a turkey, though the cod review attributed to the New York Times lead theatre critic Ben Brantley makes the point hilariously. This allows the egos to go into freefall, with amusing consequences.
Bob Stillman stepping into the Broderick role as playwright behaves calmly and nobly (perhaps McNally's wish fulfilment?).
Similarly, rich airhead producer and hostess Julia, played by Katie Finneran is a believer in the maxim that the play must go on, even if nobody wants to see it, while Maulik Pancholy as the director Sir Frank Finger OBE no less (with the oddest "English" accent) has a craving for failure.
Leading player Virginia Noyes is more interested in her drugs and probationary, electronic ankle tag than her ailing career but Stockard Channing somehow makes her sympathetic, while getting laughs through impeccable timing.
The person who seems most put-out, partly because of his desire to act to the audience as much as his fellows, is Martin Short's James, the bitchy sitcom star hanger-on.
In this company, one would not expect Micah Stock to get a look in as the waiter/coat attendant but he delivers a marvellous cameo which promises a glittering future.
Everyone on stage is deliberately drawn as a stereotype, while the plotting is so predictable that the woman behind your critic kept proudly beating actors to punchlines.
However, with some classy actors under Jack O'Brien's direction and a flood of sometimes extremely funny lines, it is no surprise that Broadway audiences love this tribute to all that they hold dear.
While it may not be high art, with its stars and theatrical in-jokes It's Only a Play could therefore be set for a long, popular run, though whether it is too New York to work across the Atlantic might be a block to a London production.
Reviewer: Philip Fisher