Ivy & Joan
James Hogan
Print Room Balcony
–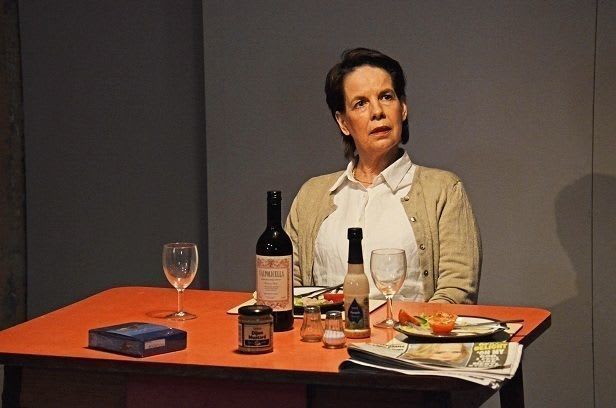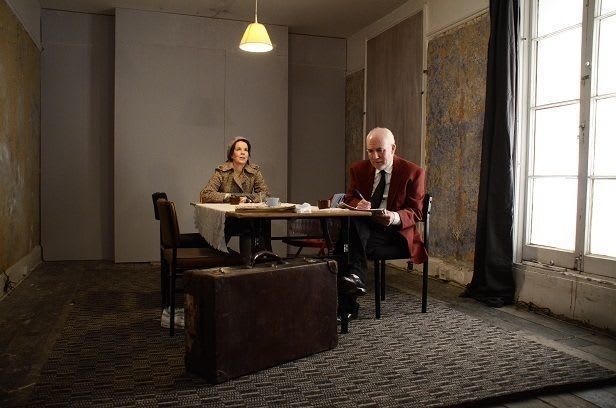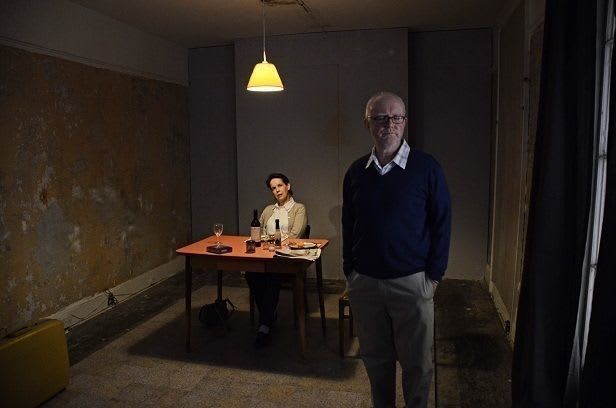 On arriving at their seats in frozen January, visitors are welcomed with blankets and hot water bottles that are probably more important for their warm, cosy symbolism than needed in a space that was never uncomfortably chilly.
It seems inevitable that these two complementary half-hour plays will draw comparisons with Alan Bennett's Talking Heads. They may not quite be monologues but, with due regard for Steven Beard's acting, his two men are little more than sounding boards for their companions.
Both pieces have been written by James Hogan, well-known in the theatre business as the founder and inspiration behind publishers Oberon Books.
Ivy
Ivy, played by The Bill's WPC Cathy Marshall, Lynne Miller, is one of those barmaids who likes to chat.
To be more precise, by the time that we meet her some thirty years ago, the combative lady has jacked in her job in the cocktail bar of a hotel in Southport, Blackpool or the Lancashire like in a fit of pique.
Her playlet is a lesson in how empty so many lives are. After forty happy years of work, she is given seven days' notice in which to get a home and a life.
She is lucky that an old pal from the WAAFS will provide the former, while a healthy bank balance should prove a useful prop.
Beyond these, she has some memories, a man who has long given up on her and ... well, nothing.
However, this boisterous, opinionated motormouth should fall on her feet, such is her spirit, easily overwhelming Victor the quiet wine waiter (a very pained Steven Beard) who would love to sympathise but is more interested in picking a few winners from the racing pages.
Joan
Joan and her ageing, unemployed husband Eric have just returned from a joyful week in Venice that they could not afford.
She wallows in the pleasures of their holiday, while he looks pained (the second time in quick succession for Beard).
While the Venetian art appealed, so did a mysterious Italian "Doctor" who offered a brief glimpse of sensations long gone from a tired marriage.
While Joan appears to be a typically bored housewife, she has much greater problems that are subtly revealed as the play develops, thanks to the combined efforts of Lynne Miller and director Simon Usher.
The evening benefits from the intimacy of the newly-opened Balcony space at the Print Room, feeling like the large living room that it probably once was and seating no more than 30 (thin) customers.
James Hogan may not quite be Alan Bennett but he writes with enough wit and feeling to leave those lucky few each night satisfied.
Reviewer: Philip Fisher