Jack and the Beanstalk
Tom Wells
Lyric Hammersmith
Lyric Hammersmith
–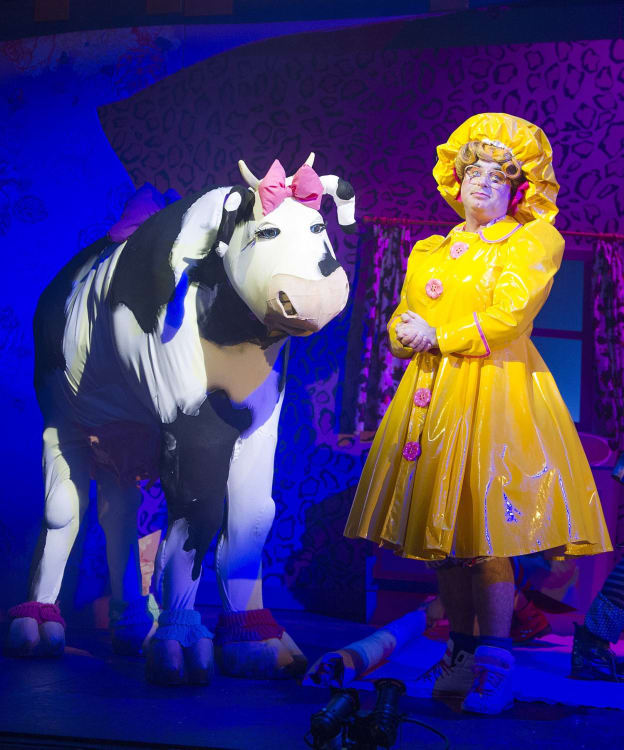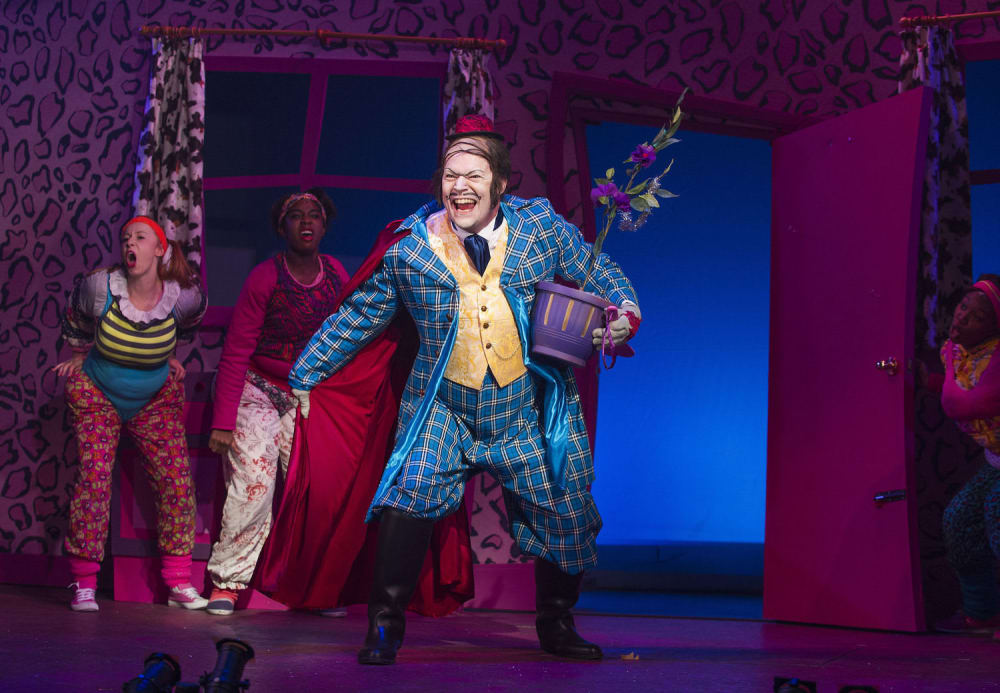 In 2009 Sean Holmes decided to bring pantomime back to the Lyric Hammersmith and make it a firm part of the theatre's annual programming. Four years on, 2013 sees the Lyric return to Jack and the Beanstalk, this time with a new creative team.
2013's Jack and the Beanstalk retains many of Hammersmith's pantomime traditions established under the writing partnership of Joel Horwood and Morgan Lloyd Malcolm and continues to be one of the most contemporary productions in Pantoland. The Young Ensemble buzz with electricity in their dance routines and the superb cast give it their all, but first time panto writer Tom Wells's script appears extremely underdeveloped and detached at times due to the heavy use of monologues throughout.
Many ingredients make a good pantomime, two of which being contrast and conflict. The Lyric's pantomimes have never been strong on sentiment, veering on a parody of pantomime at times as their highly self-referential nature appears to, knowingly and lovingly, make a mockery of proceedings.
Character- rather than plot-driven, Wells's Jack and the Beanstalk resembles a BBC 3 sitcom, hugely popular in nature and, a rarity in Pantoland, full of teenage appeal on account of its choice of music, tone of comedy, use of language and extremely modern references, even if Zumba does seem a little last-season now.
Pantomime has always embraced change and the comic nature of the show's five principal characters and loss of a Fairy are two genre progressions Hammersmith has adopted. However, a spell is still usually required to conjure up the show's transformation sequence, unlike in Wells's script, where Sprout (Steven Webb), a character with extremely green fingers, merely plants the beans from which the beanstalk grows.
Last year's Cinderella saw Webb play Buttons as a fallen Fairy and, although the expectation that Sprout might be a benevolent agent in disguise is established due to his function as the show's quasi-narrator, his role as guardian of an all-important axe and an episode in which he revives a dead plant, this is never worked through and leaves the 'magic' of the beans without any explanation at all.
The beanstalk transformation, courtesy of Oliver Townsend and Russell Beck Studio, is impressively creative, channelling Little Shop of Horrors's Audrey II, but it is hugely disappointing that the audience catches but a glimpse of the magnificent Giant during a chase sequence down the beanstalk in Act Two. Additional time with the Giant would have not only heightened the sense of threat he poses to Hammersmith and the oppressive nature of his rule, but enabled Act Two to expand its narrative, rather than comprise a series of extended songsheets and audience participation to pad out proceedings.
In true Lyric tradition, rather than the Giant, the focus of Jack's narrative has been shifted to the Giant's henchman, an Alan Carr-cum-Childcatcher inspired Mr Fleshcreep (Nigel Richards), who collects the Giant's taxes in the hope that money will bring the happiness he was deprived of after being dumped by Dame Moreen Dripp (Howard Ward) in 1987. This romance narrative becomes vital to the plot and, with a little help from Bonnie Tyler and a hilarious musical number sequence, Mr Fleshcreep finally sees the error of his ways and a Merry Hammersmith is had by all.
Other quirks to the production include a female Jack (Rochelle Rose) and a male Jill (Joshua Tonks) without an ounce of cross-dressing in sight, which provides the piece with a strong and inspirational female protagonist, righting centuries of wrongs in passive and soppy Princesses, some of who's characteristics have been re-assigned to love-interest and Jack Whitehallesque Jill.
There is no real barrier to their relationship and as Jill isn't kidnapped and taken to the Giant due to him being Fleshcreep's son, Jack's beanstalk climb is attributed to the character fulfilling her destiny, rather than having to prove her standing to others. As society evolves, so do the morals pantomime teaches and as well as the importance of self-belief, determination and respect, the theme of friendship runs throughout the show with that of Jack and best-friend Sprout extremely strong and believable.
It is never easy to take over from an established team who have spent years refining their voice, but 2013's Jack and the Beanstalk, having kept many of Hammersmith's values, still has a long way to go to meet the buzz and narrative strength of 2012's Cinderella.
Reviewer: Simon Sladen