Jack Cray Ep1 – The Fittest Guy on the Street
Jack Cray
The Empty Space, Salford
–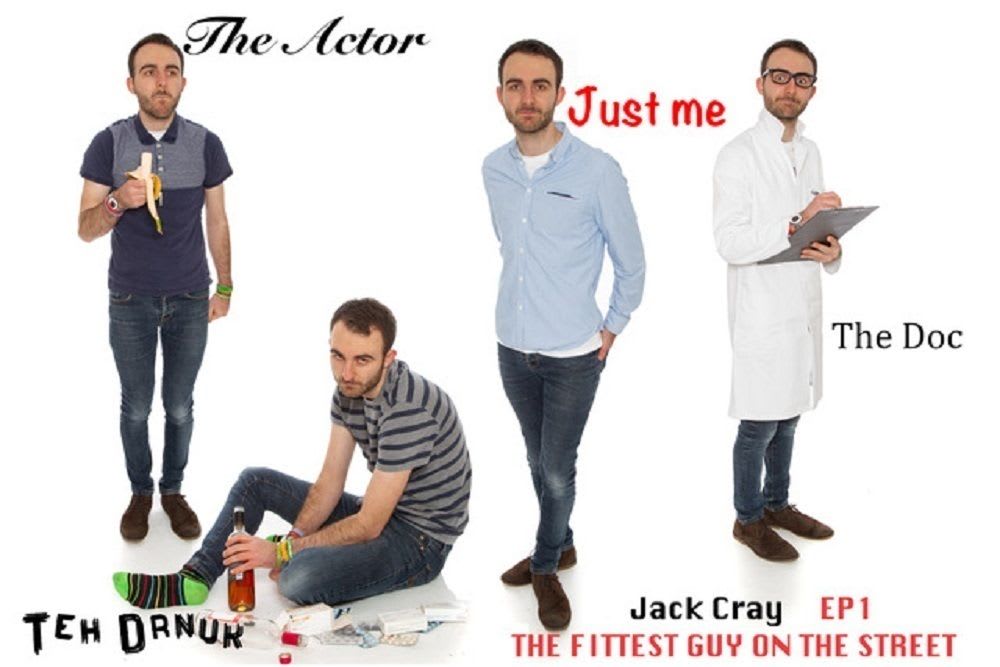 Jack Cray's show The Fittest Guy on the Street tiptoes along the thin line between autobiographical stand-up and a theatrical monologue. Stand-up comedy tends to be boisterous, confrontational and even angry so the mature, understated tone of Cray's show pushes it firmly into the latter category.
Jack Cray has epilepsy and is fully aware of the irony that the word' fit', often used to describe healthy people, is also another term for the seizures he endures. The Fittest Guy on the Street offers snapshots of the way Cray is compelled to live his life. Most are described with a dry wit—having been diagnosed with epilepsy during his teens, Cray was banned from driving but given a disabled person's bus pass as a kind of compensation prize. Upon finally being awarded his driving licence, Cray's reaction is to mourn the loss of his pass.
Despite the light atmosphere, there is no hiding the harsh impact Cray's condition has upon his life. His initial medication had to be tailor-made so he was prescribed a strong muscle relaxant in case of severe seizures. As it had to be inserted in the rectum, Cray feared the cure might be as bad as the seizure. The stage is littered with paper as Cray explains the medication upon which he is dependent gives him massive mood swings from which he emerges to find the room wrecked. In any social situation, Cray has to locate a safe space where falling to the ground will be least conspicuous.
The show sets out to debunk some of the myths around epilepsy—there is no risk of swallowing the tongue during a seizure so it is not helpful to insert a spoon into the mouth. This section of the show exposes Cray to a most unusual heckler: a paramedic who is not shy about sharing her expertise.
Cray keeps a light atmosphere—filmed inserts allow him to play different characters and even to interact with them. He goes so far as to criticise his own performance.
The Fittest Guy on the Street is devoid of self-pity; at no point does Cray demand to know why he has to suffer such a condition. The tone throughout is resigned as if Cray is simply trying to get on with his life in the best way possible under adverse circumstances. The show is subtitled 'Episode 1' and a second instalment would be most welcome.
Reviewer: David Cunningham