Jagged Little Pill
Lyrics by Alanis Morissette, Music by Alanis Morissette and Glen Ballard and Book by Diablo Cody
American Repertory Theater
Broadhurst Theatre, New York
From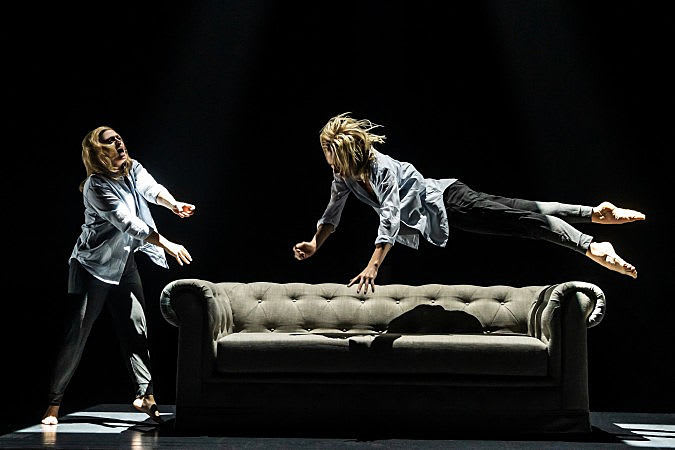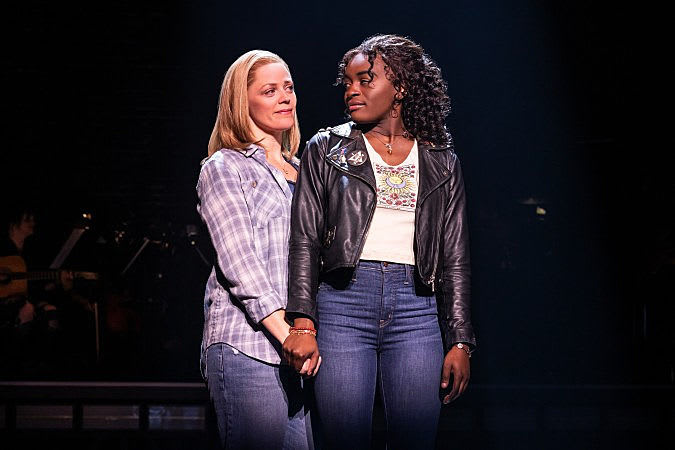 This new jukebox musical, based around the work of Alanis Morissette, rewards a little patience.
For the first hour or so of a 160-minute running time, the plotting bears the hallmarks of the soapiest of soap operas.
On a bare stage adorned with large screens, most of the visual stimulation comes from projections and energetic dance moves that are always modern and quite often mimic music videos. These are choreographed by Sidi Larbi Cherkaoui, whose impressive CV includes work with everyone from Beyoncé to Cirque du Soleil, Martha Graham and The Royal Ballet.
The affluent Connecticut-based Healy family borders on nuclear. Father Steve played by Sean Allan Krill is a workaholic, while Elizabeth Stanley as his wife Mary Jane is increasingly neurotic and dependent on opioids rather than the illegal drugs that share her name.
Derek Klena plays son Nick, who is bound for Harvard, though seems less enthusiastic at the prospect then one might reasonably expect.
That leaves Celia Rose Gooding's adopted Frankie, a politically active 16-year-old, trying to come to terms with her African-American roots and unknown birthparents.
In clichéd fashion, the parents fight with each other and their kids, MJ is off with the fairies most of the time, while Frankie rebels. She also struggles to determine her sexuality at the same time as clean-living Nick finds himself embroiled as a witness in a drunken date rape scenario, allowing Katherine Gallagher to elicit great sympathy in the role of victim Bella.
After the interval in this production directed by the ever-reliable Diane Paulus, important issues begin to take centre stage.
These include the terrors and threats of opioid addiction, Catholic angst, the responsibilities of young men and women around sex and alcohol, the difficulties faced by adopted children as they grow to maturity, family support mechanisms and communication and personal ethics.
By the end, viewers will have witnessed the kind of debates that take place in the most serious straight plays under the banner of a jukebox musical.
They will also have a chance to bop along with a series of Alanis Morissette's greatest hits, belted out by a stream of live performers.
The classics tend to be the best and the lyrics frequently illuminate the drama, "Ironic" having particular resonance.
There is no question that the peak is reached when Lauren Patten playing Frankie's dumped lesbian lover Jo pours out her heart in a moving rendition of "You Oughta Know". The evening is then topped off appropriately with what is effectively the title song, "You Learn".
What had started out relatively unpromisingly turns into a memorable night with a number of serious messages about contemporary life adorned by some great songs, accompanied by slick dance moves.
Reviewer: Philip Fisher