James Graham's Sketching
Writers Room
Bozco Ltd and Karl Sydow
Wilton's Music Hall
–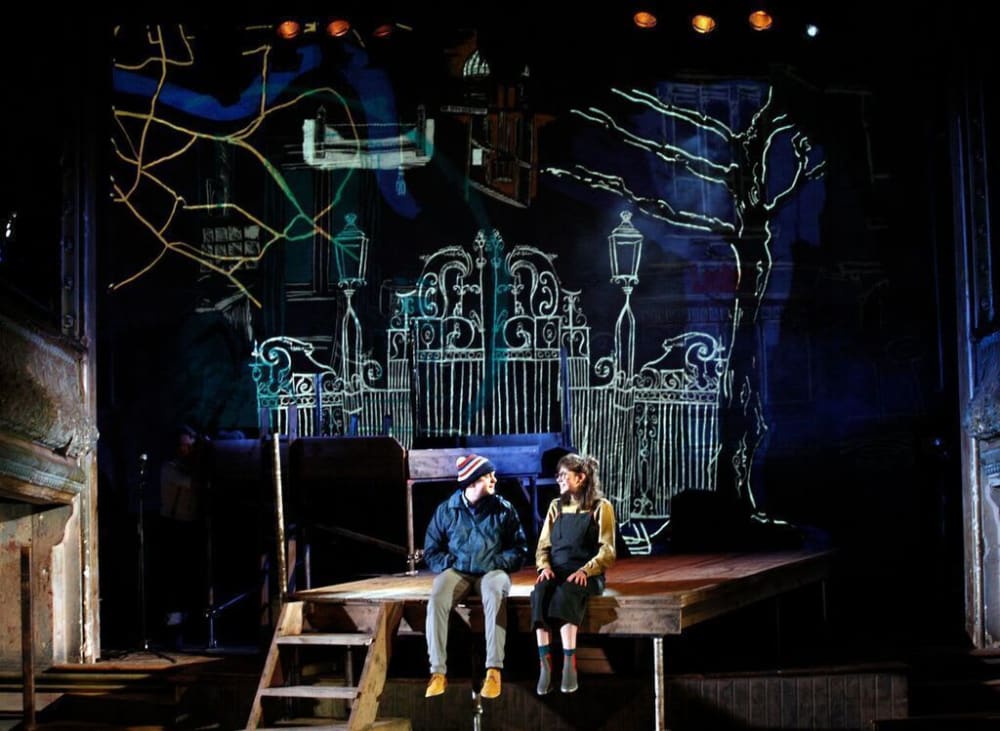 The underlying idea behind this project sounds like the seed for a TV reality show. Ask eight tyro writers to create short plays with a London theme inspired by Charles Dickens's Sketches by Boz.
The stroke of genius was to requisition James Graham to sew the resulting work into a coherent play lasting 2½ hours.
With the assistance of four crackers from their more established mentor, the team came up with the following:
Arnav the Route Master by Ella Langely
The Conceptual Artists by Naomi Westerman
The Emancipation of Shona Bell-e by Alan Gordon
The Hand of Hozan by Himanshu Ojha
Katie and Tom Try to Move On by James Graham
The Keycutter's Daughter by Aaron Douglas
Mo's Second Hand Shop by Sumerah Srivastav
Peter Piper Has a Plan by James Graham
Petra's Polski Sklep by Adam Hughes
The Physicist and the Fortune Teller by Chloe Mi Lin Ewart
A Rebellion in Theatreland by James Graham
The Widow and the Songbird by James Graham
Sketching has a tendency to betray its diverse roots, at times coming across more like a rambling Dickensian novel packed with eccentric characters struggling to come to terms with contemporary London than an incisive play.
However, it also bears the mark of Graham with political and social themes with care for humanity never far from the surface of a work where current and second-generation immigrants make a significant impact.
Under the direction of Thomas Hescott, a highly versatile cast of five works its collective socks off in the cause in what cannot have been an easy gig, each required to play numerous roles following multiple plots, most of which, against the odds, actually reach satisfactory conclusions.
Perhaps the most significant and guiding tale is that of the latest incarnation of a criminal family, Peter Piper, played by Samuel James.
On his first day of probation, the gent embarks on a wacky plan to steal the Internet. His rationale is revealed at the end. By then, a sad tale of ex-lovers portrayed by Sophie Wu and Sean Michael Verey had come to a shocking dénouement, some squatters in a swanky house make an off-the-wall artistic statement and a mayoral election is determined.
On a more spiritual level, a nightingale sings in Berkeley Square for the benefit of the character played by Penny Layden after the Tower's ravens bid for freedom with terrifying symbolic consequences.
There is so much more packed in including modern slavery, the death of Nav Sidhu's handy, immigrant chef and a story about a transvestite vlogger which appears to be something of a non sequitur in what otherwise is a carefully and relatively tightly moulded plot.
While this experiment is uneven and as such cannot be regarded as a complete success, given the original parameters, the producers have presented an enjoyable evening and discovered a rich seam of young talent.
Reviewer: Philip Fisher