Jarman
Mark Farrelly
Jack Studio Theatre
–

Listing details and ticket info...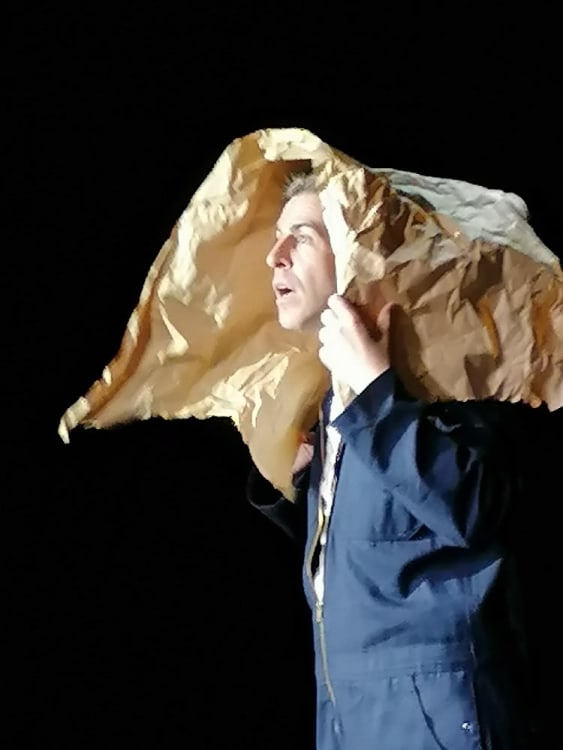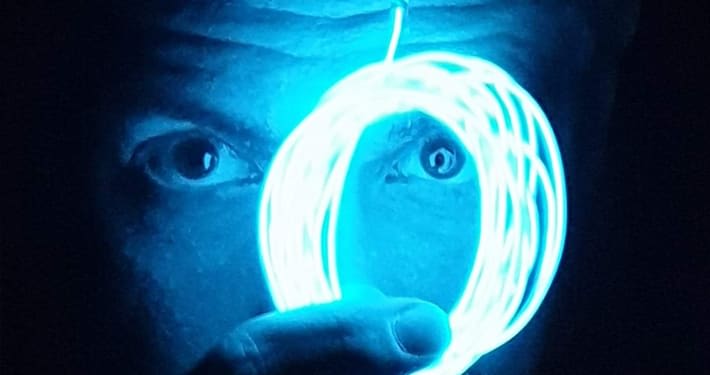 "I came to alter the world not join it" declares Derek Jarman in Mark Farrelly's play named after the gay icon.
A painter and set designer, later an art house film maker, writer, poet, gay rights activist and creative gardener, Jarman may not have altered the world per se but he certainly left his unique mark on it.
To this day, he remains an important figure in the gay community not just for his political and social campaigning or making films portraying gay sexuality in positive terms, but also for his forthrightness about HIV. In 1987, when the disease was largely regarded with censure and it's sufferers with contempt, he was amongst the first men with a public profile to announce he was HIV positive, a diagnosis he had received just a month earlier.
In Farrelly's compassionate and occasionally gently humorous show, we are offered an insight into the man who lived the apparent carnival that was Jarman's life.
In his twenties, he graduated from Slade School of Art, he designed a shockingly outré stage set for John Gielgud's production of opera Don Giovanni and Ken Russell's film The Devils. Russell's brief was, "be extraordinary, or fuck off," a provocation Jarman barely needed. He couldn't be anything else.
In his thirties, dressed as Miss Crêpe Suzette, he won the Alternative Miss World Contest, and stood acid-tripping with friends on a balcony—Roberta Flack blaring on the hi-fi—as his Thames-side warehouse home shone red with flames. He also made the first of many feature films (though he never grew out of his first love for Super 8s), Sebastiane, writing the homoerotic text entirely in Latin.
Jarman went on to direct more legendary films until his last in 1993, alongside painting, gardening and producing a series of journals which he wrote until a fortnight before his death aged 52.
Farrelly has written something that flirts with bragging but is ultimately confessional. "I was selfish," he says early on in the play before we see much evidence for such an admission, though it becomes apparent that this is a Jarman returned from the dead in an act of self-retrospection and to entreat humankind not to "elaborately waste [their] time on earth." Heartfelt words from one who died young and whose adulthood was split between periods of feeling a felon—partial decriminalisation of male homosexuality came in 1967—and feeling a second-class citizen in the queer-hostile environment created by Thatcher's Britain.
As a writer, Farrelly is eloquent. He moves from a regular to a more lyrical style when indulging in Jarman's poetic descriptions of colour that express the artist's pleasure as he relishes the memory of sun on the water, flowers amongst shingle or fireworks against a dark sky. It is as if Jarman absorbs the impact of hues and light before seeing the subject they depict.
Jarman's love of colour and luminescence was Caravaggesque—inventive and bold. In Jarman, we see a deliberate rule-breaker, a rebel who carries that creative audacity into every aspect of his life and work like a proclamation of intent.
As his illness develops, eventually eroding his sight, Farrelly's text elegantly changes tone but steers clear of the mawkish. "Why panic now," he says, "the worst has already happened."
Farrelly's performance is riveting from the first scene as he silently lays out props like a painter preparing to make his first mark on a blank canvas.
He succeeds in capturing Jarman's courageously shameless spirit, detailing his life without making it mundane, revealing Jarman's flaws whilst enjoying his outrageousness. Portrayer and portrayed are both extraordinary.
Reviewer: Sandra Giorgetti