Jeeves and Wooster in Perfect Nonsense
The Goodale Brothers
The Theatre, Chipping Norton, Homegrown and the Barn Theatre, Cirencester
The Theatre, Chipping Norton
–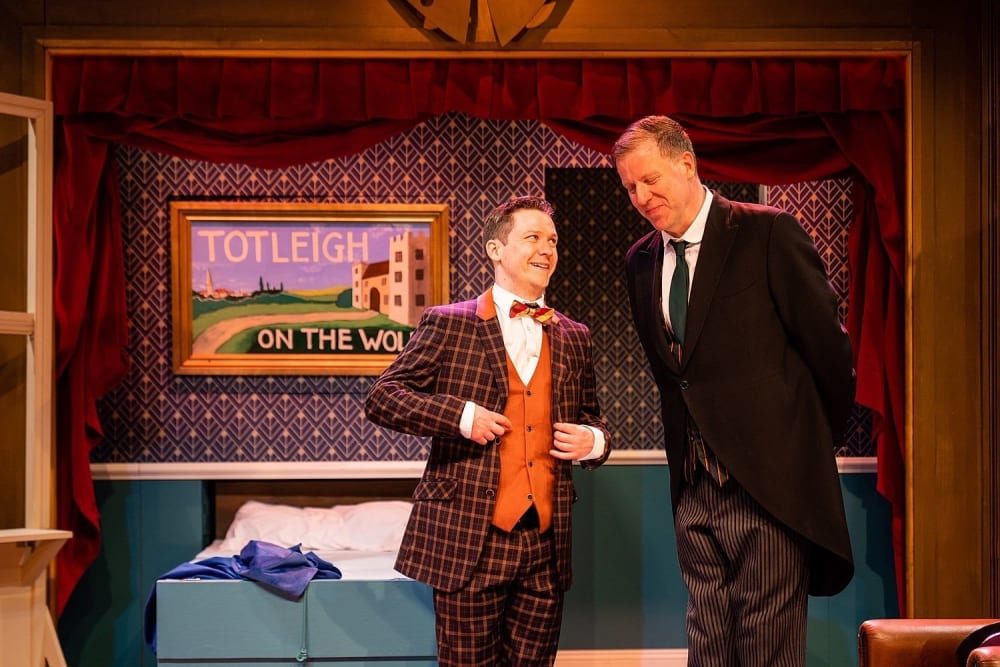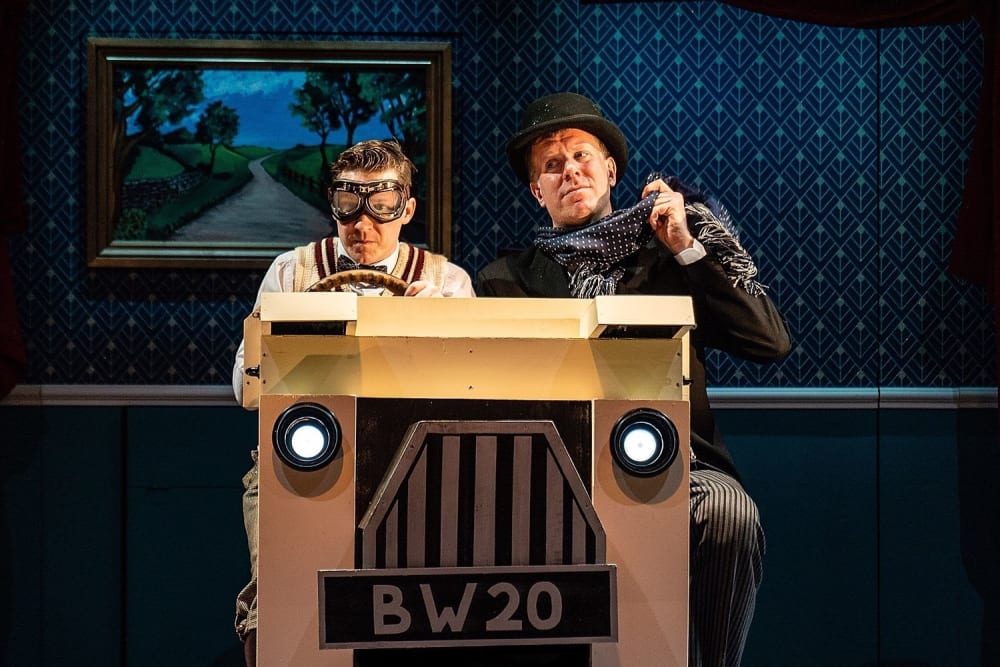 "I don't usually get out of the bath in front of 200 people," announces Bertie Wooster nervously as he hovers in the foamy water. In a flash—of course—Jeeves appears with a freshly pressed towel. It's one of the many instances where Jeeves saves Bertie's bacon in Jeeves and Wooster in Perfect Nonsense.
Having been regaled with the story of a disastrous weekend spent at Totleigh Towers, Bertie's friend Bingo Little suggests that the whole affair could be turned into a one-man stage show—starring Bertie himself. Cue writers the Goodale Brothers, who credit P G Wodehouse's book The Code of the Woosters as their source material for Jeeves and Wooster in Perfect Nonsense: actually there's a goodly chunk of Stiff Upper Lip, Jeeves in the mix as well. The play was produced in the West End in 2013, and won the Olivier Award for best comedy that year.
But there's a problem with Bingo's idea. Bertie is terminally incapable of carrying a show on his own. Jeeves must be involved too, acting as an onstage stage manager trying to control the chaos. In this new Theatre Chipping Norton and Barn Theatre Cirencester production, director John Terry gleefully seizes the opportunity to create a farce within a farce: not only are there the scrapes Bertie gets involved in as the storyline unfolds, potential disasters also lurk in the staging of the show itself. Terry runs the action at high speed, so the chances of something going hilariously wrong with either the lightning-fast costume changes (there's a total cast of only three) or the manipulation of Alex Marker's excellent multi-purpose set are considerable.
As Bertie Wooster, Matthew Cavendish nails the character from the start. With his silly-ass grin, he is buffeted from one crisis to the next by his own ill-advised decisions and actions. And yet, quite properly, Cavendish leaves you unsure whether Bertie is really rather dim—or is his behaviour all a very clever act?
Andrew Ashford has a harder time of it, because he plays not only Jeeves but several other characters as well. As a result, he doesn't always get the time to register Jeeves's more subtle facial gestures ("He allowed one eyebrow to rise perhaps an eighth of an inch," as Wodehouse puts it) before he is transformed into Aunt Dahlia, Stiffy Byng, or Madeline Bassett. As Ashford is tall, all these ladies are indeed imperious personages, and here director Terry hasn't quite decided how far to let the characters stray into panto dame-land.
Other parts are scooped up by Andrew Cullum, who ranges from obsequious butler to amateur investigator Roderick Spode (presented as a dead ringer for Gestapo officer von Smallhausen in 'Allo 'Allo!).
Entirely free from wokeness or any other theatrical issue of the moment, this show provides at least three outright laughs per minute, and will surely be much enjoyed by audiences as it tours up and down the country.
Reviewer: Giles Woodforde