Jekyll and Hyde
Drew McOnie
The Old Vic
The Old Vic
–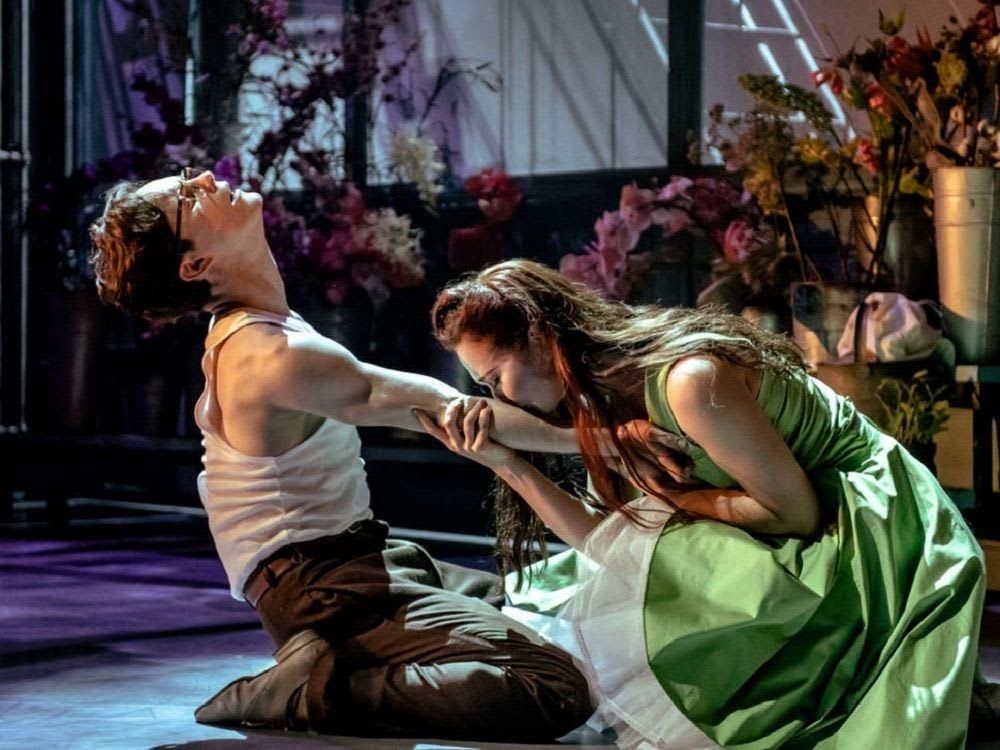 Appropriately, for a show in which the protagonist has a split personality, Drew McOnie's adaptation of Jekyll and Hyde shows a wide range of influences and styles.
The story, set in the late 1950s/ early 1960s, owes as much to the musical The Little Shop of Horrors as to the original tale by Robert Louis Stevenson. Rather than a scientist obsessed by the balance between good and evil, Dr Jekyll (Daniel Collins) is a timid florist who discovers his own blood is the ingredient needed to make a serum prompting flowers into bloom. The scent of the flowers is possibly addictive and also has an unexpected effect on Dr Jekyll, transforming the shy wallflower into Mr Hyde (Tim Hodges). Hyde is confident and unafraid of conflict which puts in danger Dahlia (Rachel Muldoon) who has attracted the attention of Dr Jekyll but is currently in a relationship with an aggressive boyfriend.
Grant Olding's score reflects the period with cool, traditional jazz and early rock 'n' roll. The introduction of Mr Hyde, however, features a blast of distorted electric guitar chords which would become commonplace later in the 1960s. Hyde, therefore, prompts fear and attracts interest in equal measure not just as a monstrous presence but also as a representative of change and vision of the future. As a character, however, Hyde is a throwback to cavemen times—he struts aggressively around the stage but has little interest in seduction or even sex—his brutal encounters all seem to end in violence rather than pleasure.
Drew McOnie's choreography encompasses a wide range of styles, some of which may seem out of place in a horror story. The courtship between Jekyll and Dahlia is initially staged as a classic Hollywood musical with light, breezy dance steps. There is the sense of a loss of innocence moving to full-on corruption. The dance moves become more sensuous with couples entwined and the final scene concludes with full grisly horror of corpses rising from the tomb to dance and a murderer dancing with the body of his victim.
Daniel Collins shows the full extent of Dr Jekyll's corruption. Initially, he is an awkward but charming character and his scenes as a harassed florist trying to cope with the unexpected demand for his flowers are genuinely funny. However, Collins makes clear the real danger for Dr Jekyll is not transformation into Mr Hyde but rather his own descent into immorality.
Jekyll and Hyde is unlikely to please everyone—too irreverent for purists and too light-hearted to satisfy horror fans. Yet concentrating on the damnation of an individual, rather than analysis of abstract concepts like good and evil, makes a compelling production performed with rare enthusiasm.
Reviewer: David Cunningham