Jekyll & Hyde
Devised, directed and choreographed by Drew McOnie
The McOnie Company
Old Vic Theatre
–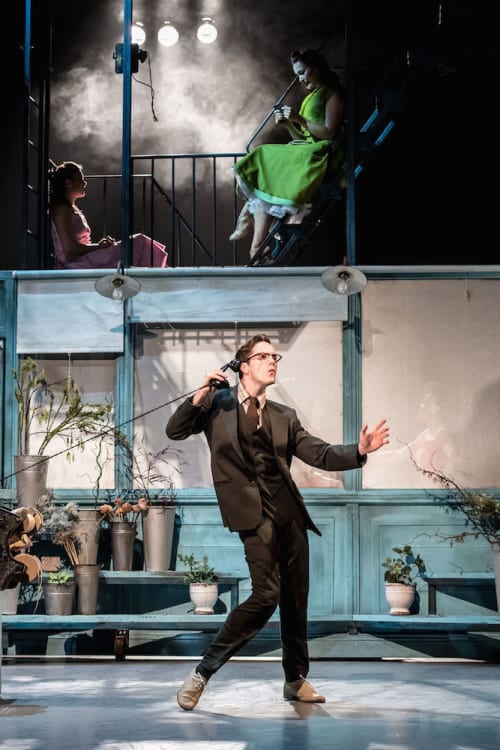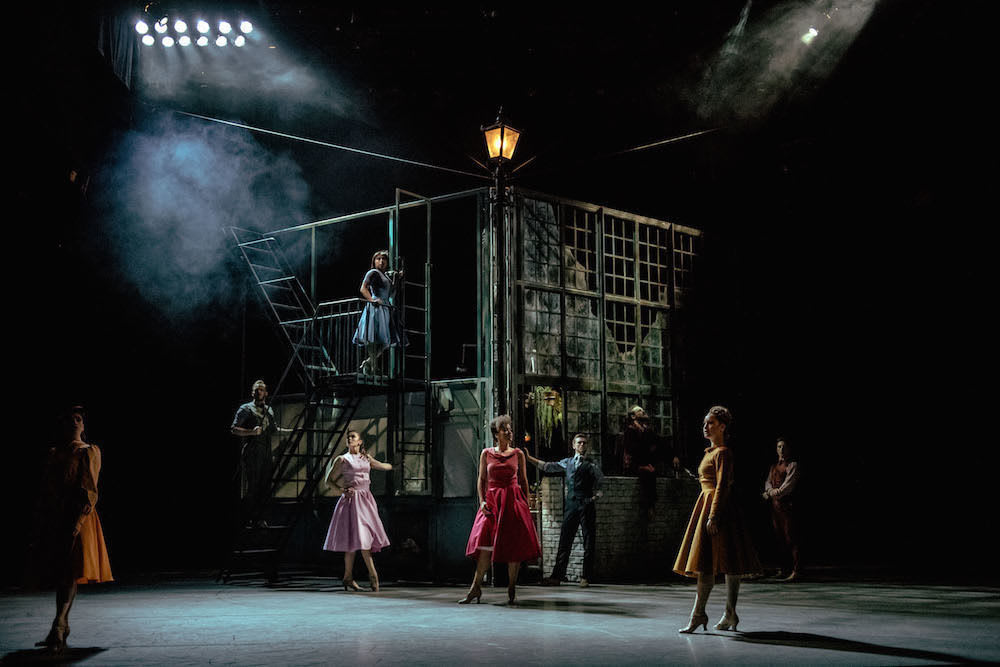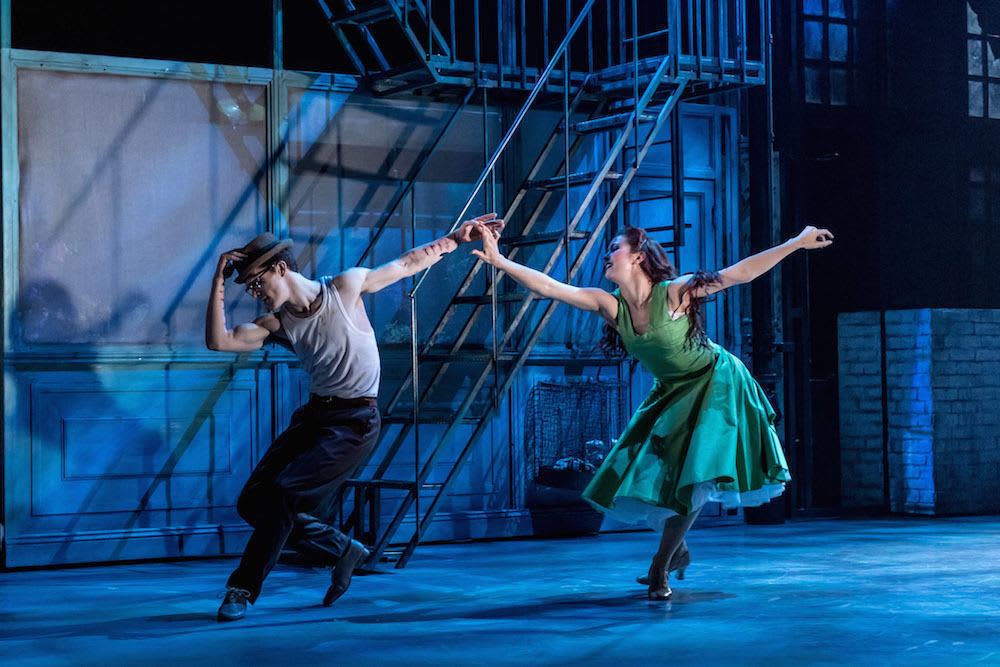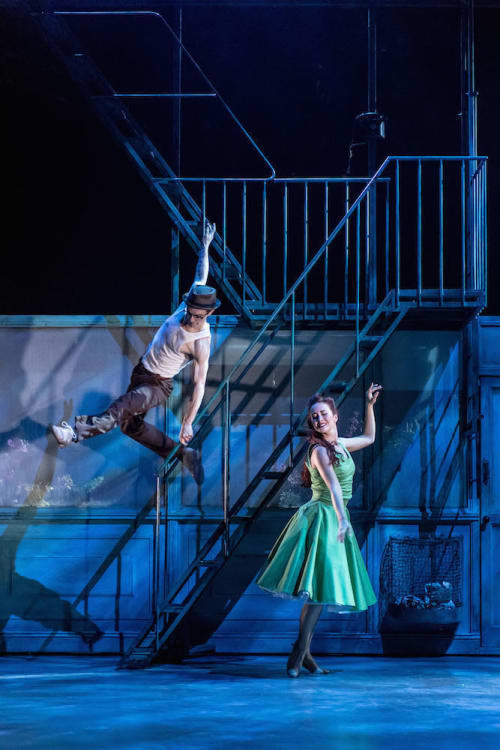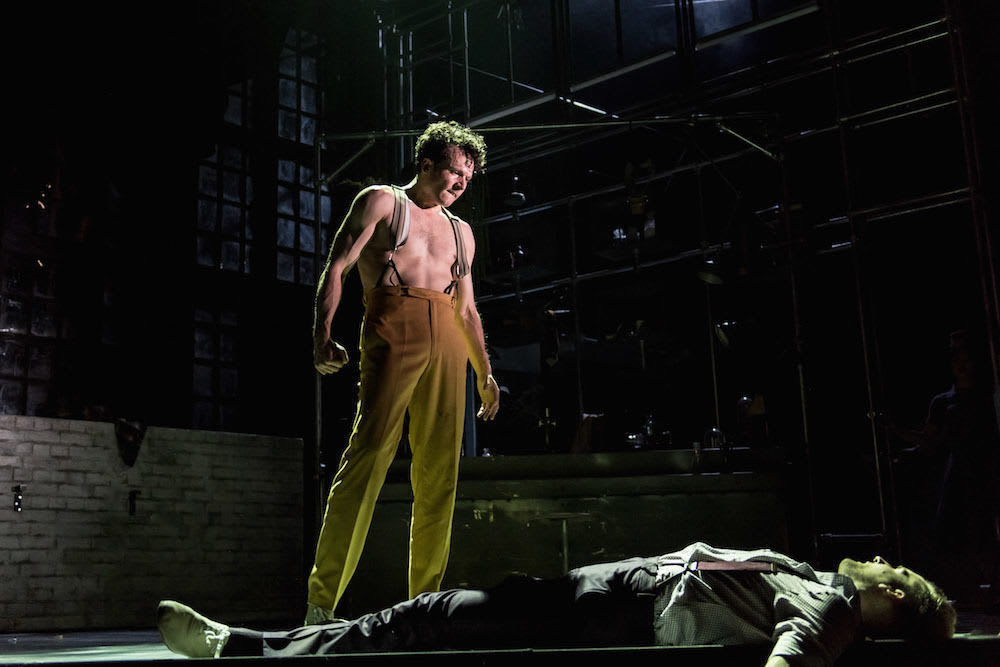 Parody, pastiche and puns: Drew McOnie's dance theatre tribute to Robert Louis Stevenson's 1886 Strange Case of Dr Jekyll and Mr Hyde, translated to 1950s Absolute Beginners London, is a high-energy high-kicking MGM musical without the songs, a sci-fi B-movie with a dash of Little Shop of Horrors, itself based on a 1960s low-budget black comedy film.
A show bursting with borrowings, conscious or not, candy dross and Grant Olding's amplified driving cacophonous score, a sampling of sound from the pop music of the jazzy fifties and psychedelic sixties. Add Richard Howell's smoky crepuscular lighting and this could be a generic dancing rock gig.
A manic workout whirl of dance on Soutra Gilmour's brilliant set (and costume design), the best feature of the show, a crumbling warehouse—with metal fire escape (West Side Story) and Victorian lamppost—which opens into a flower shop, a backroom lab, bedroom with shower, and nightclub.
Stevenson's gothic thriller has undergone a transformation as comical as Clark Kent's Superman, Bruce Banner's Hulk and Charles Atlas. From a weedy flower shop proprietor who dabbles in his backroom with plant fertiliser to a macho lady killer in mustard-sharp suit who takes on the 'Krays' boxing and drinks club clientele, its 'Francis Bacon' painting celebrity and criminal fraternity mix signalled loud and clear, and their glamorous amoral molls.
Daniel Collins's Dr Jekyll in Buster Keaton pork pie hat is the 'Donald O'Connor' nerdy guy who falls for tall redhead, Dahlia, and she reciprocates, would you believe. But at the club he is pushed around, the little man is humiliated.
With a splash of his own blood added to the plant enhancer—which has so transformed the success of his shop he even runs a flower competition—in a shower scene he turns into a new dark-haired, muscly, predatory creature (a firecracker Tim Hodges who needs no jockstrap). The women don't stand a chance. Dr Jekyll may play air guitar, but Mr Hyde's signature music is sexy, pulsating, rock star slide guitar.
Matthew Bourne (in the audience) also has a lot to answer for: choreographer and the dozen dancers with West End musical theatre credits an arm long have all come out of his stable in one way or another, and he's another one indebted to afternoons watching Hollywood musicals. Aren't we all… McOnie oozes stage-struck love and pizzazz, but he does get carried away and there's too much padding.
Dancing flowers, both sexes dressed in full skirts of many colours (think Technicolor), the athletic men in braces, the women in pointy fifties bras; louche characters; and finally ghouls of Jekyll's guilty mind, the performers give their all and some.
Ebony Molina's femme fatale Ivy who comes on to Hyde like a poor imitation Cyd Charisse and pays the price, Alexzandra Sarmiento's Daisy, who doesn't deserve to pay the price, and good girl Rachel Muldoon as true love Dahlia, another victim of a bloody 'Camden Town murderer' are excellent, as is muscle-bound heavy Jason Winter (Charlie).
"Each man kills the thing he loves," and Jekyll must now kill his alter ego Hyde. Of course, this will be suicide. He stabs him with a garden fork, which invites an Oscar Wilde response apropos Dickens, whom he called Mr Popular-Sentiment (see where I'm going with this…): "one must have a heart of stone to read the death of Little Nell without laughing." I guess we're not to take this seriously either.
Matthew Warchus, artistic director of The Old Vic, commissioned Jekyll and Hyde "as part of its new dance collaboration with The McOnie Company, led by Associate Artist Drew McOnie". It seems the dance he wants back in a Lilian Baylis theatre is very much of the derivative West End show variety.
Reviewer: Vera Liber