Jesus Hopped the 'A' Train
Stephen Adly Guirgis
Young Vic
–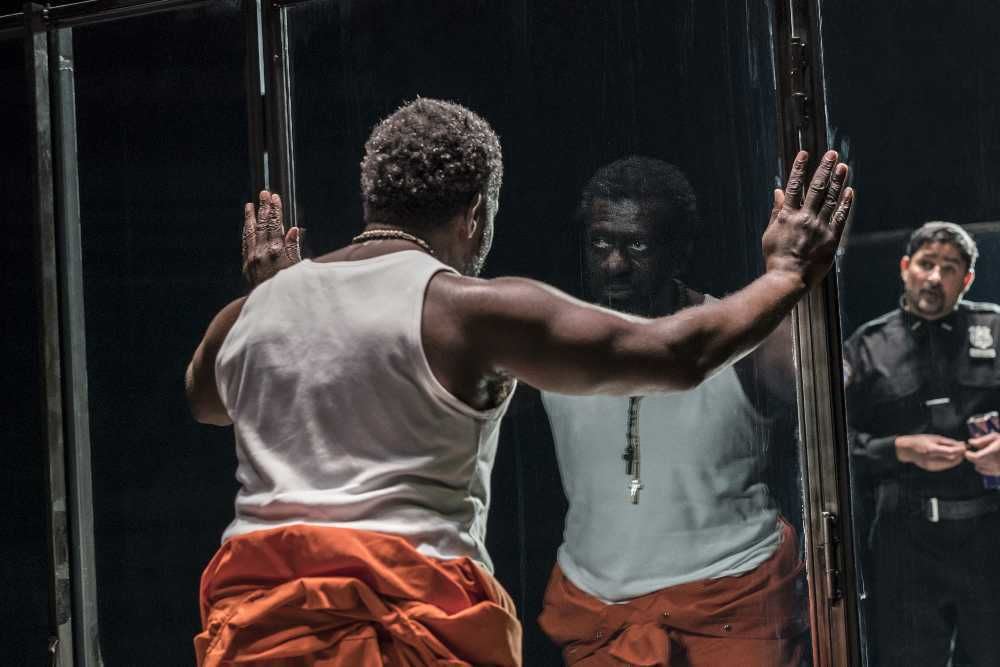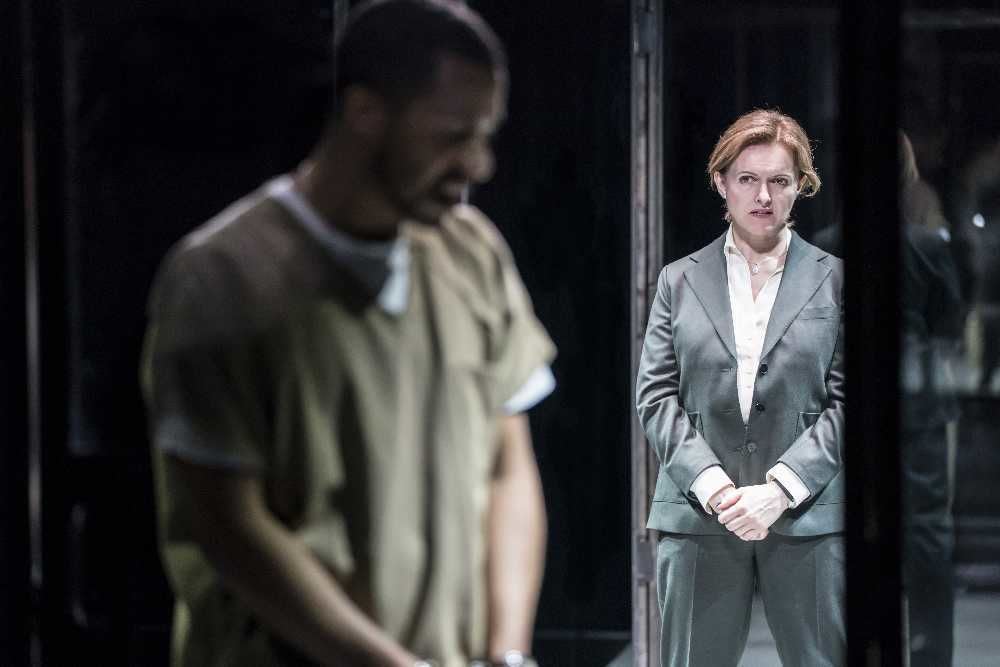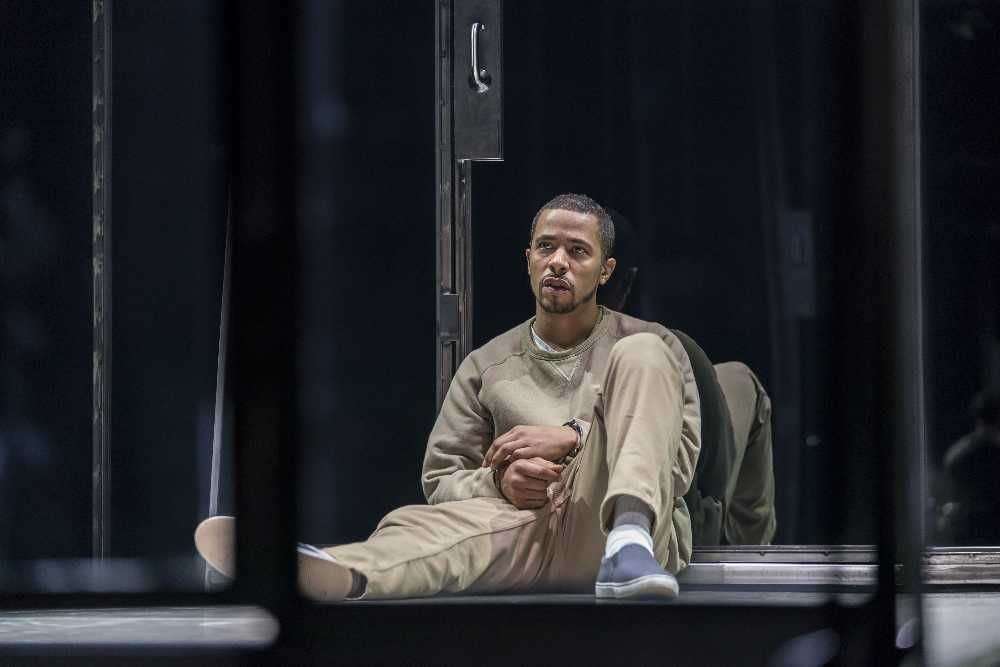 If one definition of a classic play includes a work that transcends time and feels as if it has been written on the day that it is performed, then Jesus Hopped the 'A' Train, first performed for LAByrinth Theater Company in 2000 before transferring to great acclaim with its American cast to London two years later, is a modern classic.
Of course, it helps the case that American playwright and actor Stephen Adly Guirgis has written a play with deep metaphorical roots considering the multicultural boiling pot that is the United States today, which is insightful, humane and very funny.
Director Kate Hewitt has worked with her designer, Magda Willi, to create a voyeuristic production using a catwalk traverse with almost no other design features, beyond four chilling sets of prison doors.
The drama takes place on Rikers Island close to Manhattan and focuses in microcosm on two men who take on almost mythic status. American actor Oberon K A Adjepong has been imported to take on the role of Lucius Jenkins, a black serial killer of eight innocents, at least one a child, who has found God.
He spends his time praying, exercising and in brief daily moments of escapism, luxuriating in an hour of sunshine. Lucius also takes great delight in winding up Joplin Sibtain's sadistic Corrections Officer, Valdez.
At first sight, Ukweli Roach as the cowering, scared Angel Cruz is a very different animal. This hapless Latino criminal of Puerto Rican origin has originally been indicted for what sounds like a comical offence.
After trying every legal means under the sun to rescue his closest boyhood friend from the clutches of an evil Christian cult, the imaginatively-named Angel eventually takes the law into his own hands, shooting its sanctimonious leader, the avaricious Reverend Kim, in the "ass".
Showing the natural suspicions of an outsider, this latter-day Angel shows scant respect for the hard-working Attorney appointed to present his defence.
Dervla Kirwan delivers a perfect blend of dedication and bluster that have made Irish-American Mary Jane Hanrahan so good at her job, capable of winning the hardest of cases. She is also the type that will not be cowed by anybody or anything once she sets off on a quest.
Following his initial disrespect, her prospective client eventually succumbs to the lawyer's plain-speaking charms, receiving much-needed succour and support after the man of God accepts a premature chance to meet his maker following hospital "complications".
The joy of this two-hour-long prison drama lies in the playwright's uncanny talent for getting underneath the skin of his characters, while at the same time exemplifying without stereotyping many of the traits for which their ethnic types are known, whether merely by reputation or in reality.
On this occasion, this pacy production, which is enlivened by a sometimes overpowering soundscape, can be truly terrifying, while at the same time delivering a really detailed view of two men who might well end up on Death Row and the society that has engendered them.
This timely revival grabs the viewer from its opening sequence and doesn't let go until he or she leaves the theatre, almost certainly eager to discuss the complexities of each of the main characters and the superb performances given by a superb cast under Kate Hewitt's sure direction.
Reviewer: Philip Fisher