Jewels
Choreography by George Balanchine, music by Fauré, Stravinsky, Tchaikovsky
Royal Ballet
Royal Opera House
–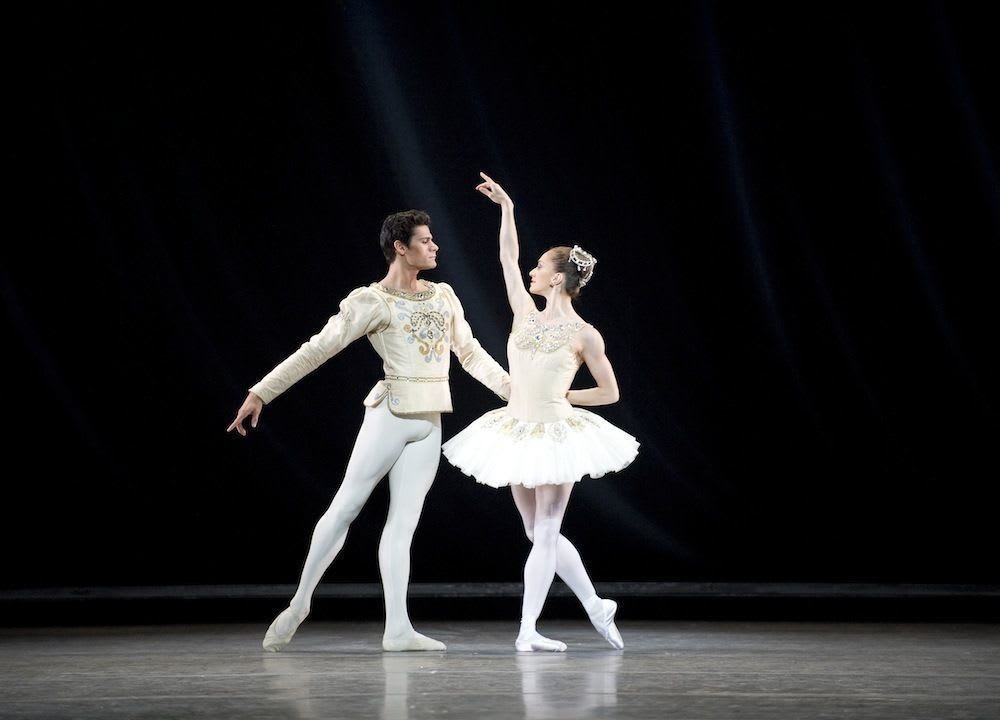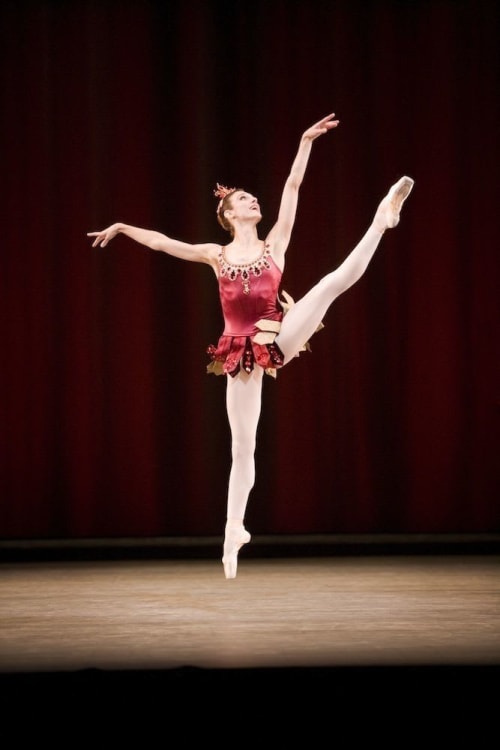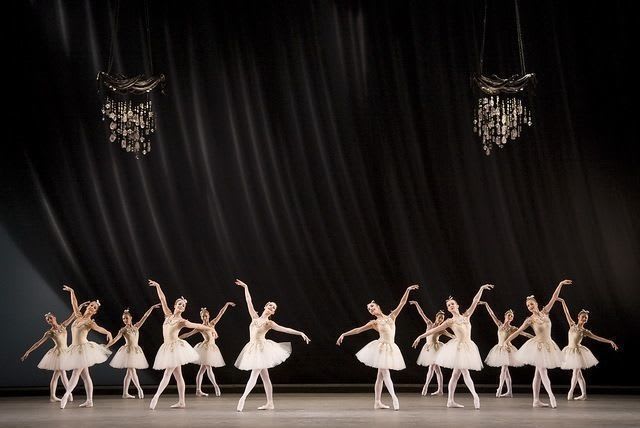 If The Nutcracker story ballet is not sophisticated enough for your tastes this festive season, and you need an alternative, then try Balanchine's pure dance, stylish, cool Jewels, which the Royal Ballet has had in its repertoire since 2007. That's not to say that the abstract ballet does not weave its own narrative spell.
Created in 1967, inspired, so Balanchine claimed, by jewels in the window of Van Cleef & Arpels, Jewels is not only for those who know their carats, or, as John Lennon once put it, like to rattle their jewellery.
Music is the key, as always with Balanchine, the facilitating evocative journey through ballet history and its influences on his own place in it, ballerinas for him were always the jewels in ballet's crown.
His training in Russia's Imperial Ballet, sojourn in France with Diaghilev, and his final home base in New York reflected in the three gems of choice: Emeralds for France, Rubies for New York, Diamonds for Tsarist Russia.
Quiet reflective Emeralds (emeralds, 'a symbol of hope and eternal life') open the evening. A French medieval court perhaps, an asphodel meadow for souls in eternal bliss, lovers' dells, chevaliers leading their ladies on tiptoes through a mirage of sylphs in long gossamer skirts.
Fauré's fin de siècle music (from Pélleas et Mélisande and Shylock), nocturnal, introspective, full of melancholy, a yearning for the past, the unattainable, allows space for reverie, dreams and sighs, as the muted applause reflects.
From art nouveau to art deco, Stravinsky's syncopated American rhythms fire things up in red-hot Rubies, and wake us with a start from our pleasant slumbers.
Long-legged tantalising vamps, kittenish chorus girls, speakeasy clubs, Gene Kelly nonchalance, Donald O'Connor cheeky flair, both of which Steven McRae has in abundance.
He and Sarah Lamb bedazzle in their fast solos and duets—the crowd roars approval. If the previous ballet was all about arms, this one is about legs. McRae spins, scissor leaps, and, yes, jogs with a sassy grin; Lamb's high extensions and grands jetés sparkle in their jaw-dropping athleticism.
New World pert pair, Australian and American, show us how it's done at speed to Stravinsky's 1929 Capriccio for Piano and Orchestra, but tall Zenaida Yanowsky, a man for each long limb, is the centrepiece of the sexual feast, all flicking hands and feet and sensual hips. She'd knock a man out at several paces.
Finally, to Diamonds, the pièce de résistance, the gem to beat all gems, the court of Imperial Russia, Petipa and Ivanov, an homage to Balanchine's beginnings. To Tchaikovsky's music, of course, what else would do?
To his lyrical Third Symphony (minus the first movement) written in 1875. If Fauré's music was romantic, this beats it into a cocked hat. Horns and oboes sigh, strings weep, longing, what the Russians call toska, is at its beating heart.
After Stravinsky's jaunty jagged jazzy rhythms Tchaikovsky's haunting sounds speak of the aching soul. Amongst a court of a dozen corps de ballet at the start and sixteen court couples at the end, only one couple matters.
In a lengthy central pas de deux, the andante elegiaco, Marianela Nuñez and Thiago Soares give a remarkably expressive performance of elegance, impeccable control, and imperial grandeur. The empty stage is all theirs and the two of them fill it with largesse.
Marianela Nuñez, the most precious of gems, the adamas—'the invincible jewel', reigns supreme with her commanding presence and amazing balances. Her curtain call she takes with a deep reverence to her stage and life partner, noble and supportive, but with a dark dazzle of his own that shows off his queen's luminosity.
Yuhui Choe, Melissa Hamilton, Hikaru Kobayashi and Itziar Mendizabal are a delight in the Russian folk dance inflected pas de quatre, and the orchestra under the baton of Valery Ovsyanikov draws out all the splendour of Tchaikovsky's score.
Emeralds, Rubies and Diamonds, stand-alone abstract ballets, each one with its own tenor and mood, but as a triple-act ballet they pack an interesting trajectory of dance, triple strength.
Reviewer: Vera Liber