Jitney
August Wilson
Manhattan Theatre Club
Samuel J. Friedman Theatre, New York
–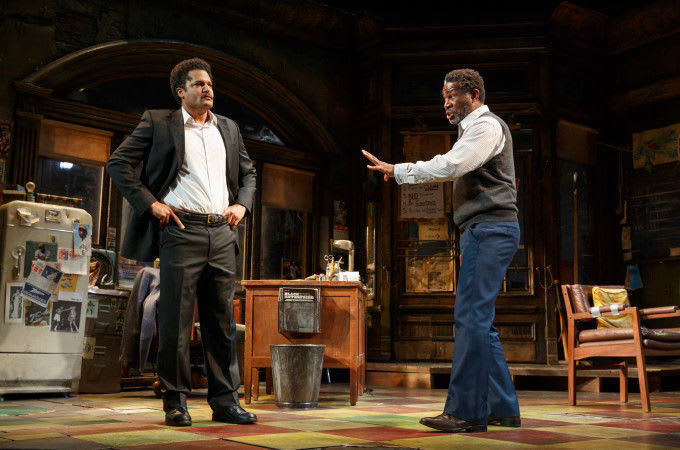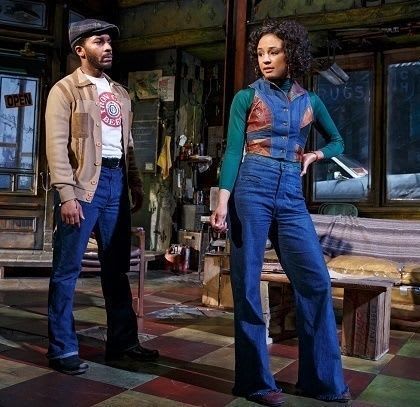 A little over 15 years ago, this critic was introduced to the world of August Wilson by a production of Jitney at the National Theatre and immediately became an avid fan desperate to see everything that this playwright had written.
It therefore came as a surprise to learn that Ruben Santiago-Hudson's magical revival for Manhattan Theatre Club of the 35-year-old work represents the play's Broadway debut, completing the set.
The American Century Cycle covers the 20th century black experience from the perspective of deprived working class (but not always working) people in Pittsburgh PA. In effect, it covers a period from the days when old folks had lived in slavery to a time when an African-American could become President of the United States of America.
The 1970s contribution takes place seven years into the decade in a dilapidated, David Gallo-designed, Jitney (taxi) office in the city's Hill District. The occupants, though sometimes gaudily dressed and bespectacled by Toni-Leslie James, are as shabby and tired as the building and, when it is condemned, they are in danger of going the same way.
The office is run by John Douglas Thompson's Becker, an innately good man who helps the deprived and is a lay preacher. However, his dark, guilty secret is a son who has spent 20 years in prison, following what was effectively an honour killing.
Much of the pleasure for viewers derives from acting as flies on the wall and witnessing the antics of a mixed bunch of eccentrics.
Anthony Chisolm's Fielding is a genial drunk(-driver), while cocky Youngblood, played by Andre Holland, appears to be two-timing his wife with her sister, claiming to be working two jobs and staying out till all hours.
He ends up facing down the barrel of a gun when Michael Potts as know-it-all Turnbo takes offence and there are other delights such as a visitor who comes in to borrow the 'phone to operate his numbers racket, let alone what is happening to these characters behind the scenes.
The drama hots up as the men debate the reason why the city is planning to close and eventually re-develop their block and seek ways to secure their future.
Inevitably, issues of race are raised, more subtle than those in the early plays in the sequence, but still depressingly telling, while gender and generational differences also get an airing.
More significantly, the big issues help to unite a group with little in common beyond their jobs, while the arrival of Becker's son Booster direct from the penitentiary shows the older man in a new light during a confrontation that could leave some viewers shaking, such is its viciousness and veracity.
Jitney is a remarkable example of theatre's ability to shine a light on a slice of life, psychology and personal philosophy and, at the same time, commenting on much wider themes in society.
Santiago-Hudson, a Wilson expert (both on and off stage) as are so many cast members, draws impeccable performances from his whole team building to a heart-rending finale coloured by sax, bass and Jane Cox's cleverly-conceived lighting. This makes for a delectable evening that obliges one to wonder how Broadway has missed out on this colourful and unforgettable drama for so long.
Reviewer: Philip Fisher