Just So
Music by George Stiles, book & lyrics Anthony Drewe
Chichester Festival Theatre in repertory
(2004)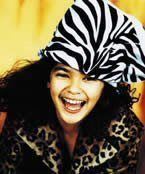 Slick, fast-moving, clever - but where, oh where is the magic spell that would transform Anthony Drewe's revival of his collaboration with George Stiles Just So for Chichester Festival Theatre from mere musical entertainment into that rare event: a real children's show?
Knowing the piece to have been inspired by Rudyard Kipling is alone enough to raise expectations. Added to which are the pedigrees of Cameron Macintosh and the Music Theatre International of New York. Yet when Junix Inocian glides around the five sided stage within the famous hexagonal theatre, it is as beaming salesman rather than mystical storyteller.
Are the kids hooked more easily in the US? The provincial English variety, as I glanced furtively around their sparse ranks, hoping not to be misunderstood, seemed largely uninvolved. The fact that the first matinee was taking place amidst a rare midsummer storm, and audience numbers were low as a result, must have contributed to the lack of atmosphere. Was this, I began to ask myself, a case of the company failing to grasp the material or of the material failing to inspire the players?
This may be just another reminder that English language and English humour are by no means the same thing on either side of the Atlantic.
Technically, there is so much to admire; the poise of the young ensemble, their timing, versatility. Clever things from Peter McKintosh's design team, too: mostly out of the wardrobe such as secret spots and stripes for giraffes and zebras - and a wonderful pair of inflatable thighs for kangaroos! And plenty of syncopation aloft from David Shrubsole's orchestra, albeit Stiles doesn't give us much to whistle on the way home.
Yet how could they all be so blasé surrounded, unless I'm entirely mistaken, by so much estrangement amongst the rest of us?
Richard Dempsey, as Elephant's Child, demonstrates, not for the first time in this season, great verve as a hoofer with good diction and a nice line in song and dance. Julie Atherton works even harder as the Kolokolo Bird and Steve Elias and Alex Owen-Hobbs are diligent, rather than dazzling as Stove and Giraffe.
Nicolos Colicos offers the beginnings of a real character as Rhino, as does Andrew Spillett as the Kangaroo with the thighs, though whether a voice from Neighbours added to those already on stage from EastEnders is another matter. Akiya Henry, the dusky Zebra and a nice mover, supplies only one of the cockney voices whose performance raises the spectre of the TV soap.
In an increasingly ageist society, is the delightful youthfulness of this company its handicap? Innocent children warm to old clockmakers and sage storytellers. Never mind the Brothers Grim, Disney's Empires were built on them and Kenneth Grahame's Mole was rarely better played at the National than by a octegenarian!
Of course, the real test of this show would be one of the Kipling family's long sea voyages!
"Just So" continues in repertory.
Reviewer: Kevin Catchpole