Kaash
Choreography and direction Abram Khan, music Nitin Sawhney, design Anish Kapoor
Akram Khan Company
Sadler's Wells
–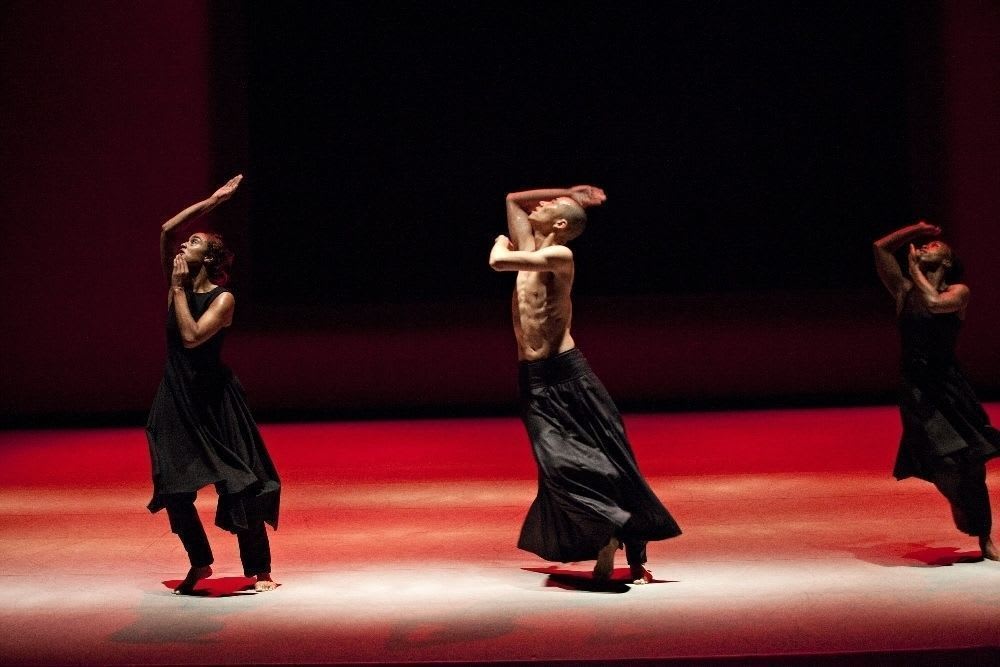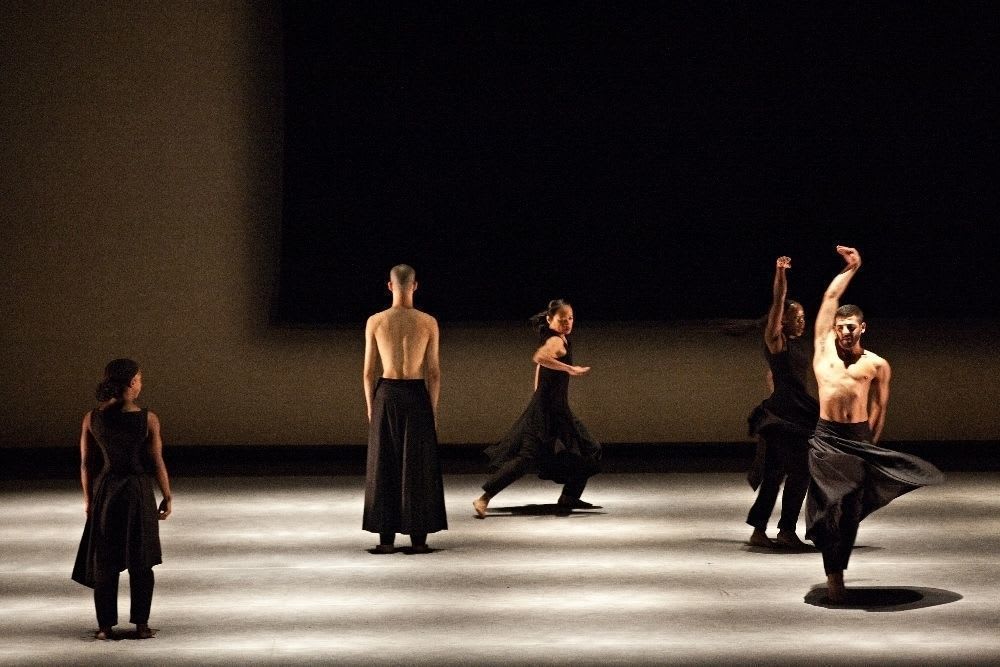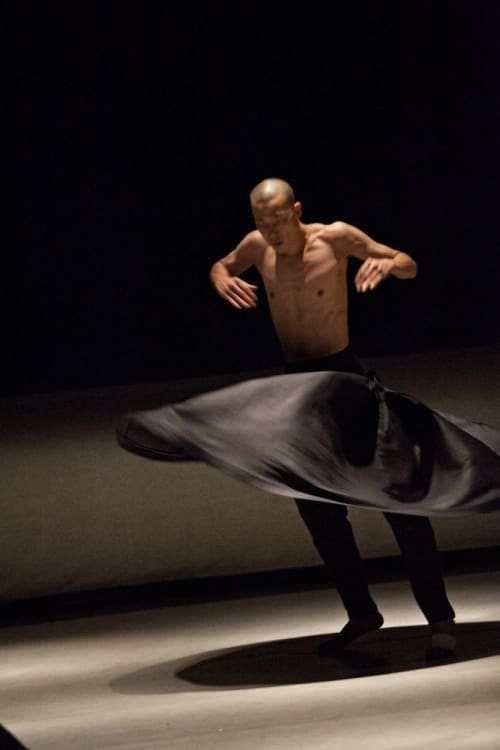 Kaash, the first full-length work Akram Khan ever undertook, is given fresh life and energy (new dancers, new creative input) after a fourteen-year gap. It is not a revival but a reworking on five dancers where before there were six; the creative team is the same.
Kaash is a tremendous symbiotic synthesis of dance maker, music maker and artist, a true Gesamtkunstwerk, and it is hypnotic. Akram Khan, Nitin Sawhney and Anish Kapoor in collaboration—no wonder the run is sold out.
Kapoor's fuzzy black rectangle mounted on a surround that changes colour from silver grey to pink and pale blue, a cross between Malevich's blackness and Rothkoesque shading, is a meditative work of art and a carnivorous black hole. It is almost enough in itself. In optical illusion it seems to pulsate, aided by Aideen Malone's Michael Hulls-like chiaroscuro and violet lighting.
Khan's calligraphy—his five dancers, in long full black skirts and pajama pants (Kimie Nakano design), whirling and bending like dervishes—kathak and contemporary and uniquely his own, writes urgent flourishes and impossible stillness into a work that means "if only". Think on that. There's plenty of time in this repetitive cyclical fifty-five minutes to do that.
Myths and maths, Hindu gods and theoretical physics, a cycle of creation and destruction in a multi-dimensional universe, are underpinned with a thrilling score that crashes the sound barrier, whispers, hums, and falls silent. Heavy electronic beats thump in the spine, voices are on rewind, rhythmic bols, white noise, stormy weather, explosive sound, and lift off. Sawhney's fans must be loving this gig.
Listen to the silence; watch a man his back to the audience stand rock still in contemplation, until the world—the other four dancers—crashes in on him. Four warriors, hard bodies, hand gestures, bring him to life. Shiva's arms, Ganesh's trunk, arms cleave the air, hands signal, drop of water and lotus fingers, martial art and kathak refinement, hard and soft, loud and quiet, light and dark, essential contrasts.
In formation and in solos, the dancers, three women and two men, are incredible: Khan has passed his body language on well. Twins Kristina and Sadé Alleyne, former athletes, with stamina to burn, Sarah Cerneaux with a background in street dance and computer engineering, Nicola Monaco (I see Khan in his solo) and Sung Hoon Kim are mercurial, fast on their feet and incredibly supple. Here's where the maths must come in, for speed, timing and coordination.
Atavistic, ritualistic, their sinuous bodies undulating in reptilian ripples, they dance on and on in a never-ending loop, temple dancers in a trance, possessed, submitting to higher forces than themselves, disturbed and disturbing. They stand before us in a row, write their final words, walk off; the man is left alone in the void, still dancing as the lights go out.
Somewhere in a parallel universe, there is a man dancing, you'd better believe it. We see what we chose to see, with our eyes, ears and minds. Khan has melded the ancient with the modern, cultures and histories, and we are the richer for it.
Reviewer: Vera Liber