Kát'a Kabanová (Katya Kabanova)
Leoš Janáček
Royal Opera
Royal Opera House
–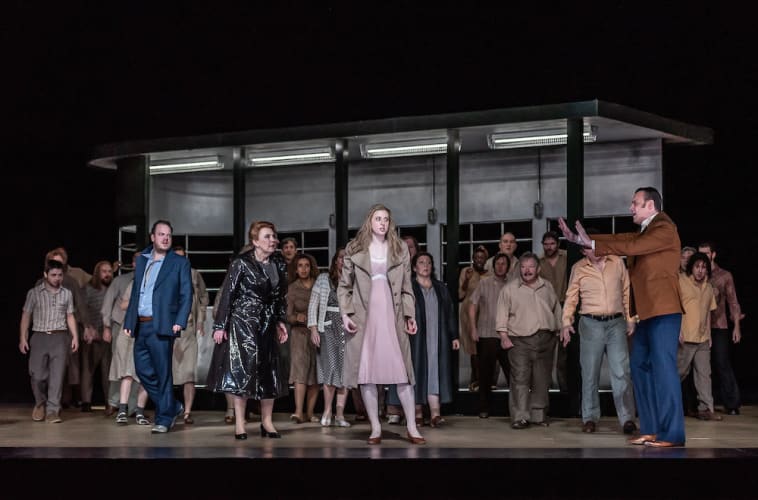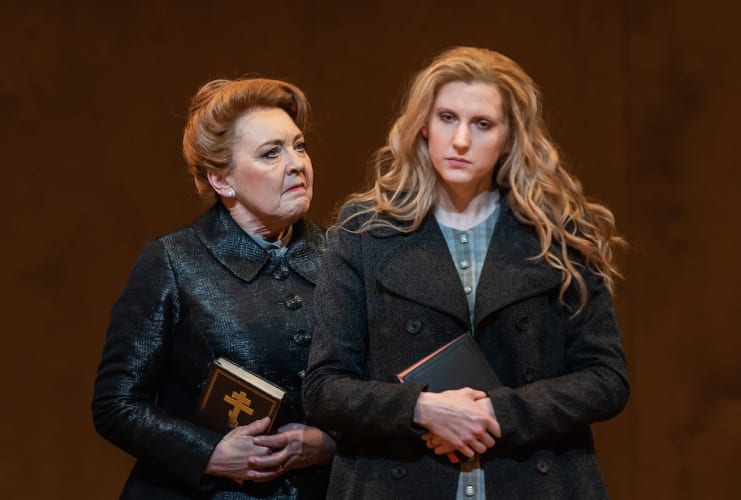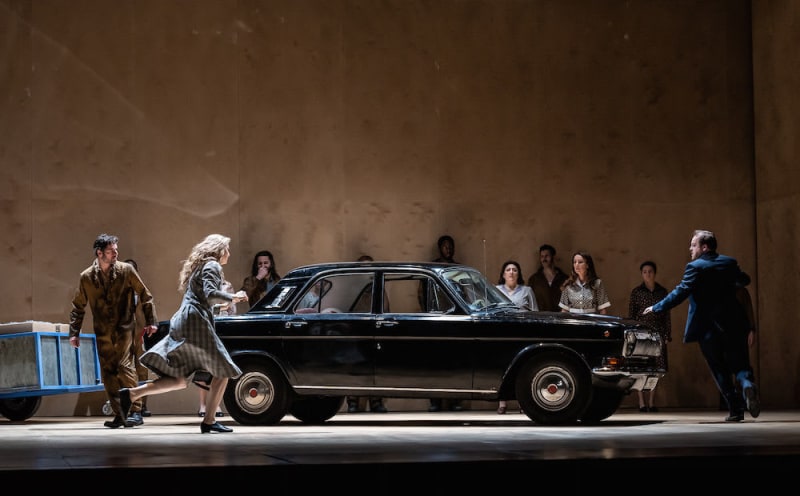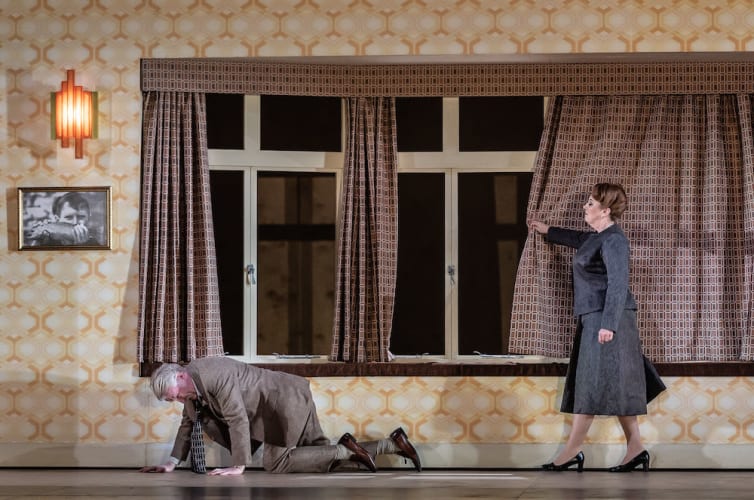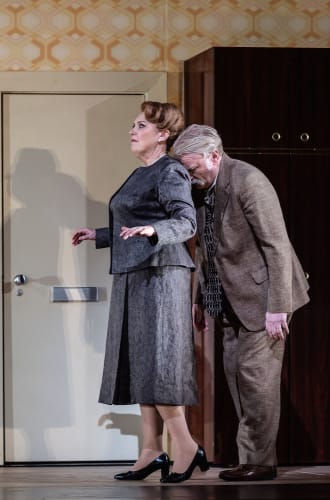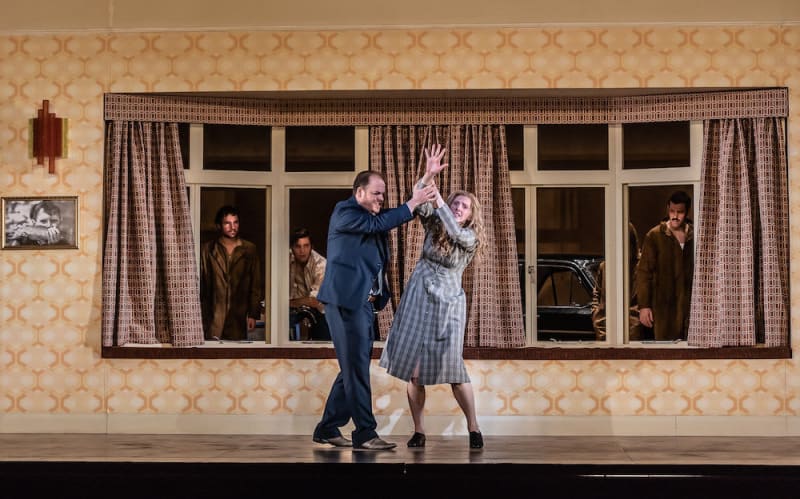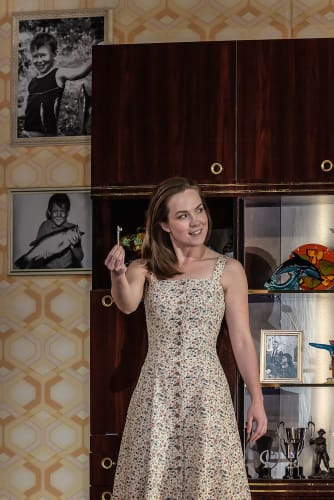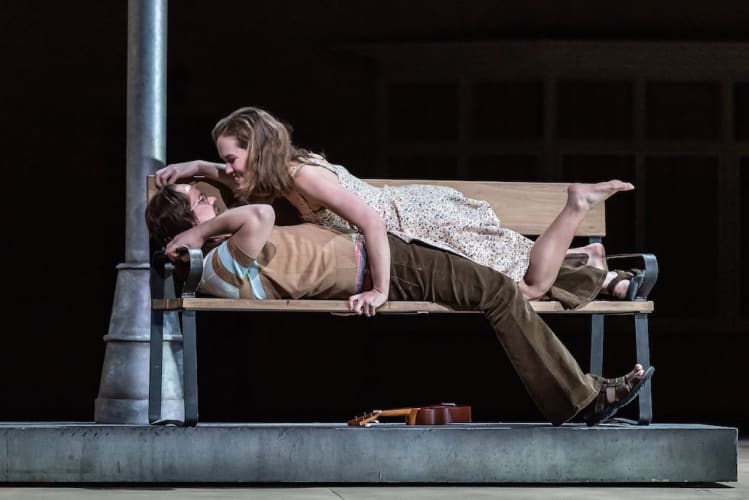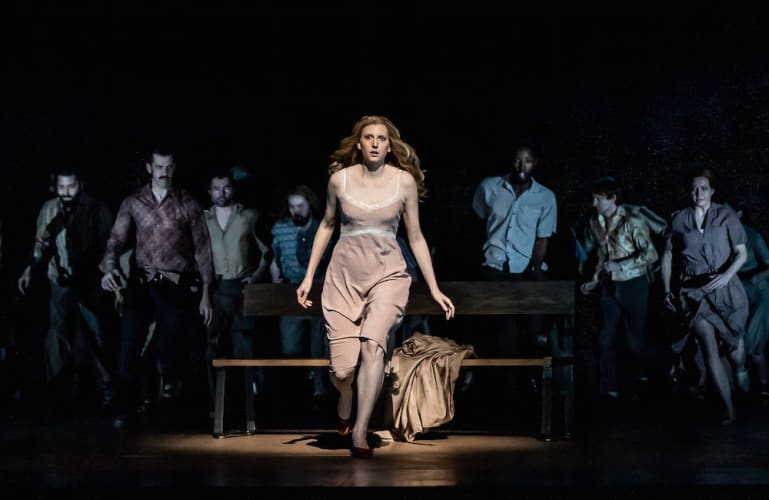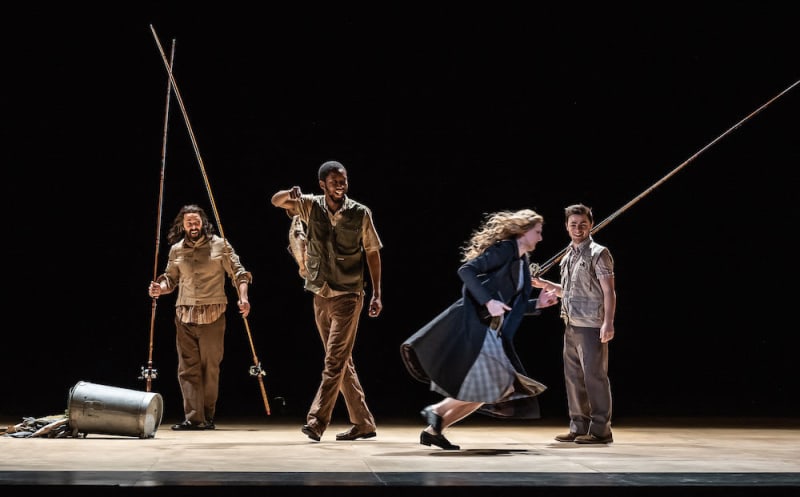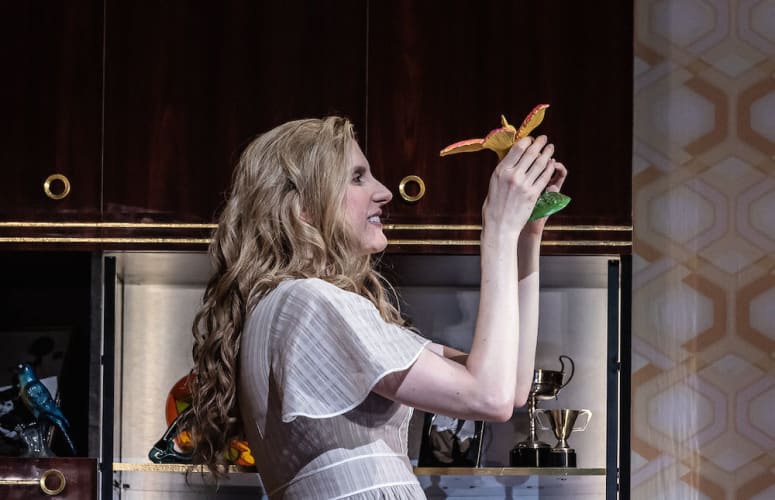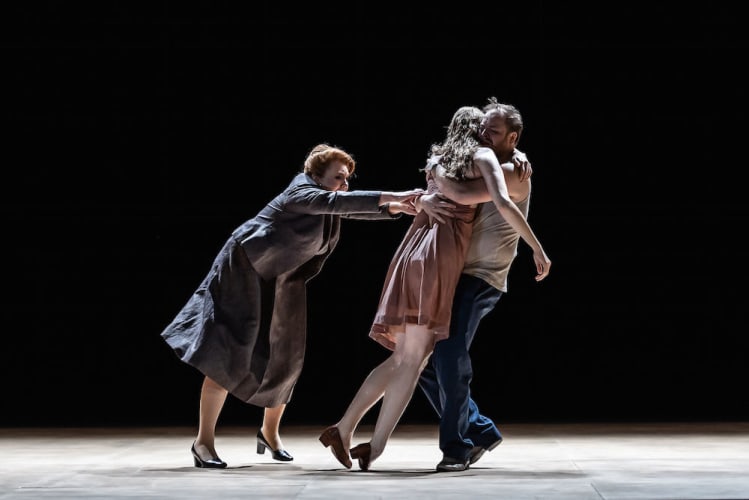 A spellbinding triumph for American soprano Amanda Majeski, making her debut at the Royal Opera as Katerina Kabanova! Equally for conductor (formerly with the ENO) Edward Gardner debuting in the orchestra pit. I'm not so sure of director Richard Jones's Soviet-style period concept neatly boxed in blond plywood, an arid place. A bleak set for a bleak tale.
Tyranny, bullying, shame, remorse and love, first half, acts 1 and 2, seventy-five minutes, second half, act 3, thirty-five minutes, Kát'a Kabanová makes for a satisfyingly intense evening. Act three is all hers.
But, transposing Janáček's 1921 opera, Kát'a Kabanová, itself a translation of Alexander Ostrovsky's nineteenth century tragic play The Storm, to a drab nineteen sixties / seventies Eastern European block presents its own problems. Fine for suggesting a repressed, deprived, duplicitous small-minded place under constant surveillance, but the churchgoing doesn't quite ring true in this context.
Janáček, much inspired by Slavic folk music and Russian literature, which apparently he read in the original, would know that Groza, The (Thunder) Storm, also means 'threat', its verb 'to threaten'. And is Katerina Kabanova, married to Tichon (Tikhon) Kabanov, under constant threat from her fierce mother-in-law, Marfa Kabanova, otherwise known as Kabanicha (Kabanikha). Kaban comes from the Russian for (wild) boar.
And Kabanicha is a savage boar, a possessive mother and a strong authoritarian Soviet type that used to terrify me. As she terrifies Kát'a (Katya) with her sixteenth century Russian Domostroy set of family rules, insisting that the wife's place in the home is to obey her and her husband in all things, instructing her son to be strict with his wife, beat her and keep her in order. This was the cruel, greedy, merchant class that Ostrovsky (considered the father of Russian theatre) was exposing. Women don't stand a chance unless they are like Kabanicha (or Gorky's Vassa).
Her alcoholic son (British tenor Andrew Staples) is a travelling salesman, loading up his car trailer with goods. Kát'a begs him to take her with him, as the gawping people mock. She is full of superstition, religion, and scared of her feelings for Boris (Czech tenor Pavel Černoch also making his Royal Opera debut) from Moscow, but now under the authority of his uncle Dikoj (its root means savage in Russian). Although Boris swears undying love to her, he is not his own master.
Kát'a, a fragile thing, dreams of flying away like the birds she loves, sings of memories of her carefree life before marriage (the front black cloth reveals a simple portrait of her as a happy young child with a bird in her hand). Now she's a fish caught on the lines the fishermen taunt her with: provincial cruelty, her own sense of sin, and a forbidding mother-in-law push her into the raging waters of the beautiful Volga she loves.
Does the final act thunderstorm—its lights flashing (there are strobe lights) around the auditorium—destroy her sense of self or is it the wrath of god she fears and those unforgiving people hiding from the storm in the bus / tram shelter?
The only flash of levity is from the Kabanov's shameless ward Varvara (Australian mezzo Emily Edmonds delightful), who doesn't give a damn. She has the key to the gate and thinks nothing of assignations on the bench under the lamppost with her lover Kudrjáš (English tenor Andrew Tortise in flares and seventies straggly hair giving a fine melodic rendition of Janáček's folk songs).
It is she who encourages Kát'a to do the same. The happy onstage duet of these young lovers is juxtaposed with the sounds of her poignant offstage duet with Boris. Oh, the irony… Kát'a doesn't have the option of running away to Moscow with her lover.
The old guard hold her fortune in their hands, and what a malicious delicious pair they are. Susan Bickley (British mezzo) is stridently commanding and Clive Bayley's (British bass) body language, in garage overalls and a wrench in his hands, is very Slavic expressive. In her upholstered formal grey suit, which she wears like a coat of armour, fastidious Kabanicha is not averse to a bit of dominatrix love on the side herself.
Another Katerina in a merchant family comes to mind: Nikolai Leskov's 1865 novella, Lady Macbeth of the Mtsensk District, and Shostakovich's opera, later renamed Katerina Izmailova. Both come to a watery end, a consequence of private despair and base society. "Thank you good people for your service", Kabanicha sings as we hear Kát'a's requiem—the ultimate hypocrisy.
Both operas tear at the emotions, but what Janáček does so sublimely with his lyrical musical interludes is enter Kát'a's inner thoughts. The music speaks of many things: her gentle nature, her spirituality, her love of the natural world, and the sweet sound of angelic voices in the church choir, paradise to her. Majeski captures it all in her nuanced performance. Brava!
Inspired by his passion for Kamila Stösslová, a young married woman, Janáček must have poured his unrequited love into his Kát'a Kabanová. His inscription in her copy of the score speaks of great tenderness and sympathy for his heroine.
Reviewer: Vera Liber