Kes
Barry Hines, adapted for the stage by Robert Alan Evans
Leeds Playhouse
Leeds Playhouse, Pop Up Theatre
–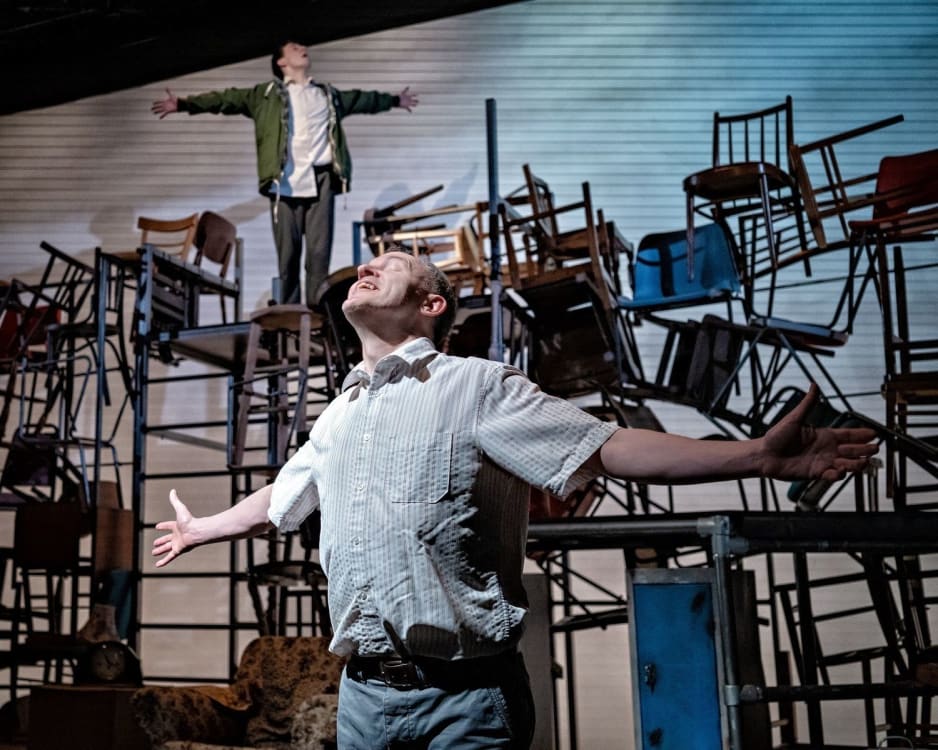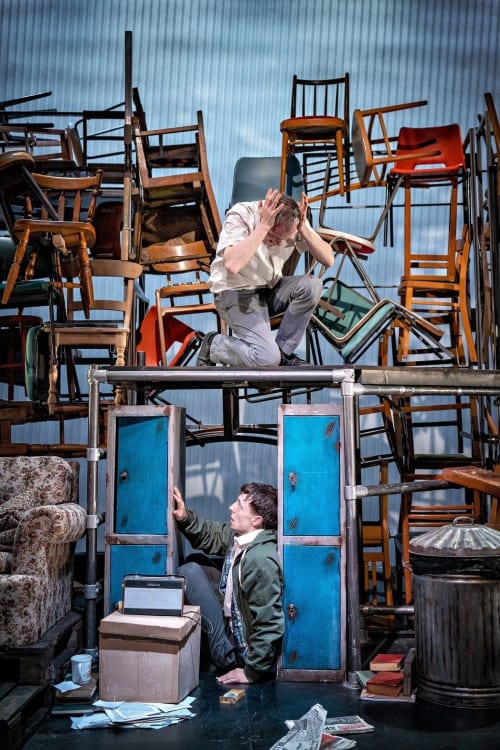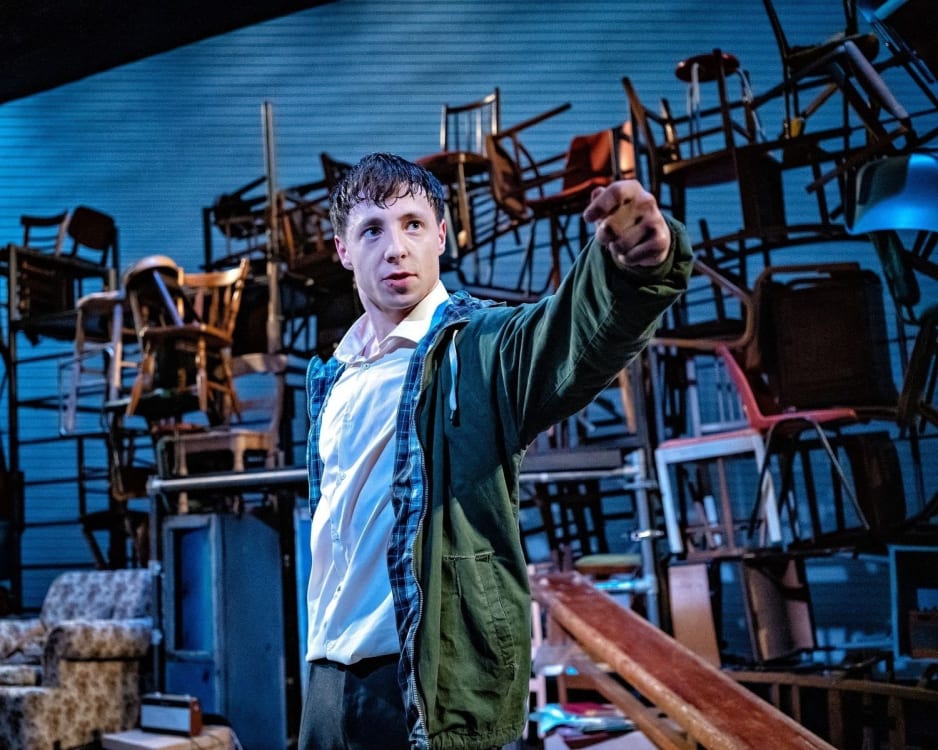 As the Leeds Playhouse's renovation continues and the Pop-Up season reaches its half-way point, the ensemble company takes a break while two shorter shows to play back-to-back in the temporary venue.
The first of these is, like A Christmas Carol before it, a remount of a tried-and-tested Amy Leach production. Kes is, of course, the better-known title for Barry Hines's novel A Kestrel for a Knave, as transformed fifty years ago into a much-loved Ken Loach film.
While other productions in this season have followed the ensemble model established by Artistic Director James Brining and created widescreen worlds in the unusual but intimate space of the Pop-Up Theatre, here we have a production on a much more modest scale. It's essentially a studio piece, a two-hander set in the fuzzy memory of a middle-aged man (Jack Lord) recalling his younger days.
Robert Alan Evans's adaptation takes the swirling, bossy, sometimes violent adult world that surrounds young Billy Casper and compresses it into a memory play which sees Lord embody the various grown-ups who crowd round Billy (Lucas Button).
The production's soundscape, by Tom Mills, is crucial in conjuring and cohering the worlds of the play. As time slips between present and past, radio static, classic pop tunes and evocative instrumental compositions provide a vivid background.
Max Johns's set also provides a background: a playful climbing frame of chairs and school benches, across which Lord and Button clamber. Chloe Kenward's lighting design provides the subtle sense of wide Northern skylines opening up.
This is a production which takes its time, a story which is perhaps slight, but delightfully and lightly told. Jack Lord's various, sometimes grotesque characterisations are well differentiated. The casual brutality of Billy's older brother Jud once or twice melts into a plausible affinity between the siblings, before toughening over again into the granite-faced, hard-up pit worker.
As Billy, Lucas Button has a tough act to follow after David Bradley's iconic film performance as the sullen teen. This adaptation makes him less inscrutable and somewhat more humorous, and it's a role in which Button revels. He's plausibly, gawkily youthful, with a focus and intensity which comes into its own in the more physical sections.
One of the joys of this production is in the moments of synchronisation and connection between the two performers. Though they spend much of their stage-time in different (temporal) worlds, delivering direct address out to the audience and hence not making eye contact with each other for long periods, they are nonetheless always in impressive sync. The sensation of a pair of performers working in unison, anticipating each other's mood and moves, is in itself a pleasure.
The big question for any stage adaptation of this tale is how to handle the integral figure of the kestrel itself, which Billy takes under his wing (so to speak). Unsurprisingly, this is handled here entirely by mime and imagination, though the heady verticals of the set permit some sense of height and distance. In the end, this production doesn't quite soar, but as a small-scale, focused and concise piece of storytelling, it doesn't stay wholly earthbound either.
Reviewer: Mark Smith