King Lear
William Shakespeare
Northern Broadsides
Viaduct Theatre, Halifax
–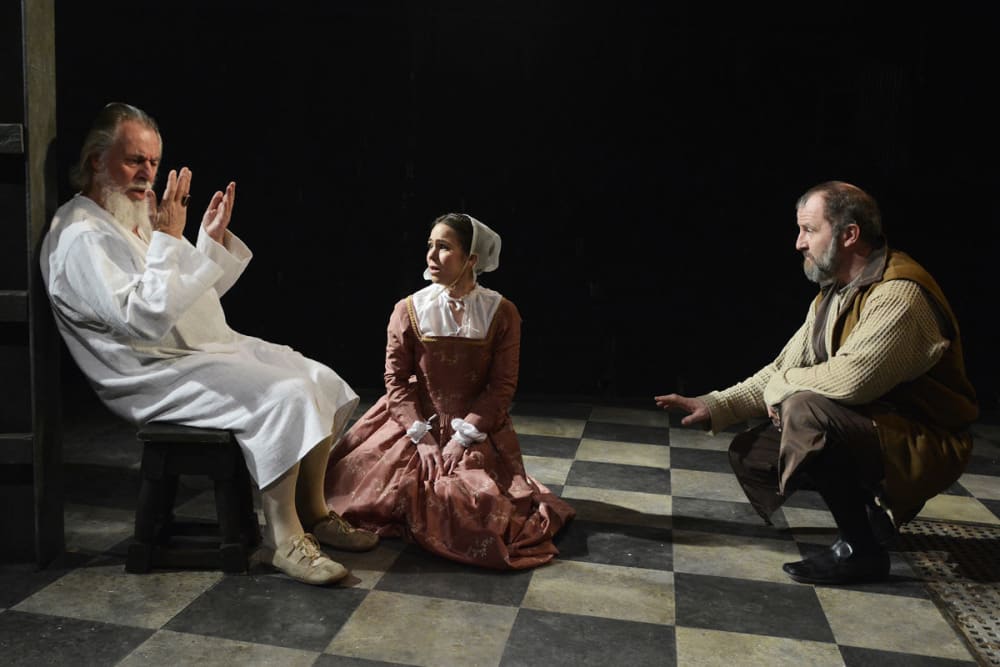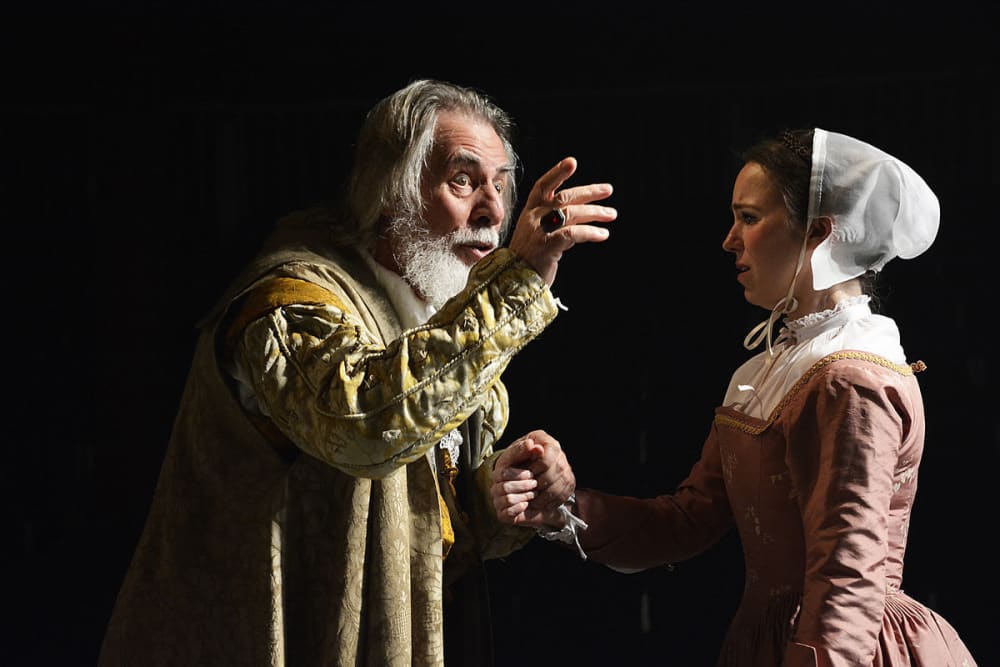 Jonathan Miller reunites with Northern Broadsides after their successful Rutherford and Son to collaborate on Barrie Rutter's second stab at the title role in Lear.
Rutter formed the company in 1992 as a way of presenting classic texts—often Shakespeare—in an accessible way, and without imposing the RP accents often associated with classical productions. It is a shame, therefore, that despite the company's admirable work, this particular production is so unadventurous, so trad.
The design of the show is unobtrusive, with Isabella Bywater's costume and set evoking a Jacobethan setting effectively but without distinguishing characteristics. At times, particularly in the opening court scenes, this combines effectively with Guy Hoare's lighting and the positioning of the actors to conjure the poised portraiture of Holbein.
It's surprising, though, given the beautiful and atmospheric environs of the Viaduct's catacombs, how little sense of place is generated by the production. It's hampered by ill-advised moments such as when Lear and the Fool dawdle purposelessly to the side of the stage during their journey through the moors, as an Edmund scene intervenes.
The interval is placed unusually early in the text, though other cuts combine to ensure that the evening is not overlong and the story is preserved. But certain iconic images, such as the prostrate Cordelia carried by a devastated Lear, are forfeited. The greatest gain is to enable a significant transformation of the space during the interval, as lighting and haze combine to create the rain-swept moors as the backdrop for Lear's most famous speech, opening the second half.
Most of all, though, it's the mannered, demonstrative acting which creates a strangely bloodless Lear. Some may find Rutter's bluster more to their tastes than I do, but it seems indisputable that his range here is insufficiently nuanced, and he demonstrates an inability to move fluidly from thought to thought. Despite his presence on the door welcoming us in as we enter the auditorium (is he Rutter? Or Lear? To what purpose?), he fails truly to connect with the audience in performance.
Several of the other cast members, too, show their full hand far too early, though there is good supporting work from John Branwell as Gloucester and Andy Cryer and John Gully as Cornwall and Albany respectively.
Catherine Kinsella as Cordelia likewise shows conviction but feels exposed, and the direction and style do little to help her make sense of the character's moments of direct audience address.
Jack Wilkinson's Edgar and Andrew Vincent's Kent strangely both adopt Scottish accents for their 'disguises', but both are also thankfully united in a fresh and easy way with the text.
The movement and blocking is clear and works well with the traverse space, but again few moments stand out. The famous blinding of Gloucester, and his leap from the 'cliffs', both pass by without particularly memorable or effective stagings.
This, then, is a business-like production staged cleanly (perhaps in part with a view to its extensive tour round a range of different venues), but hampered by some underpowered performances. It may grow and evolve during its run, but for now it is a curiously polite and unsteady Lear.
Reviewer: Mark Smith