Kitty In The Lane
Áine Ryan
Studio Perform Theatre and Xinyou Zhang
Jack Studio Theatre
–

Listing details and ticket info...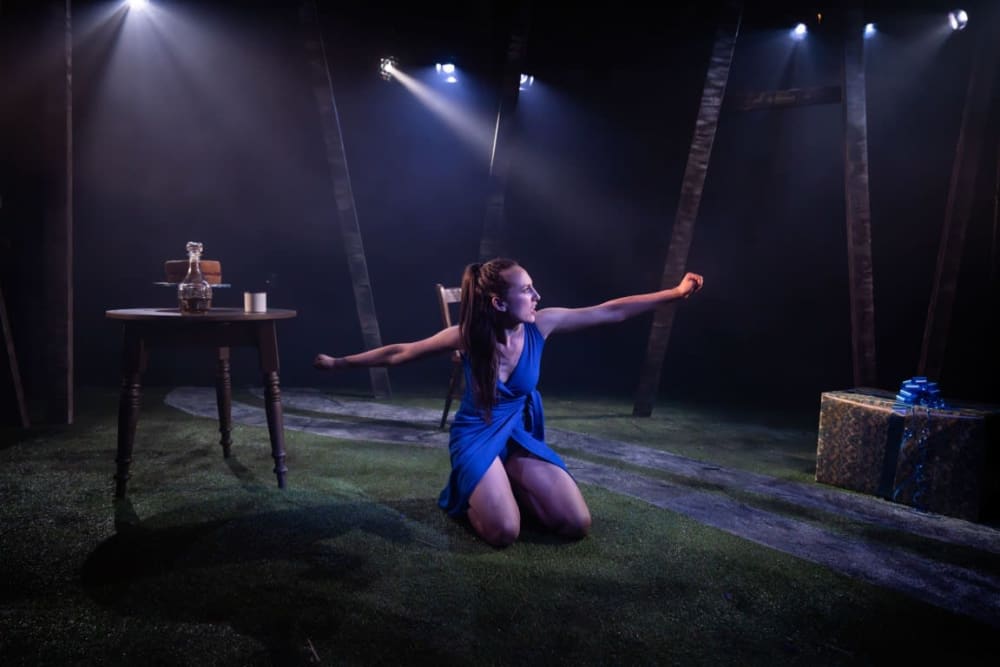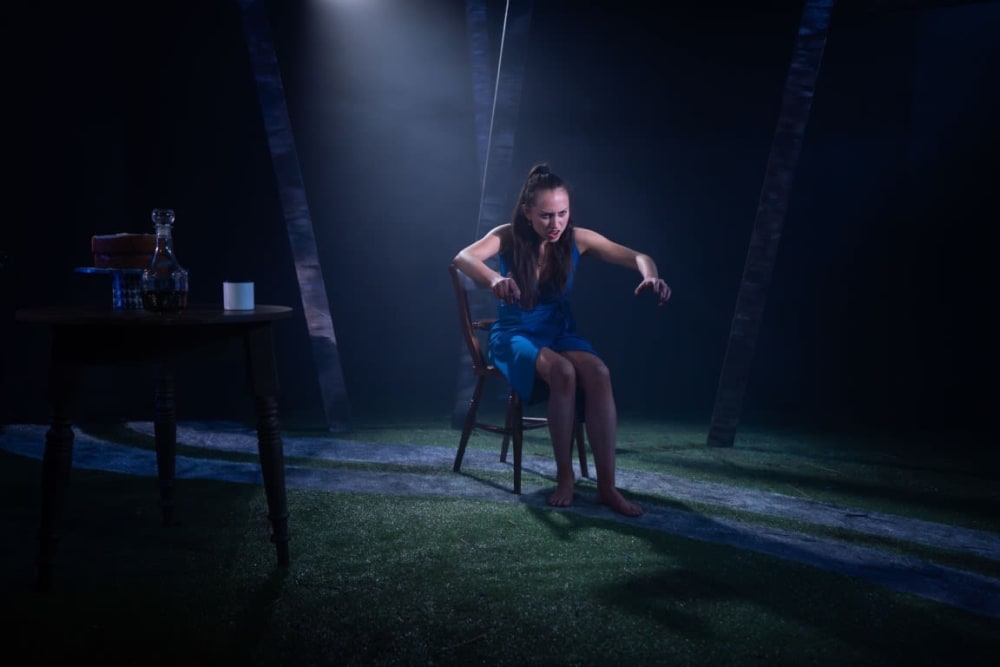 Irish playwright Áine Ryan makes a welcome return to the Jack Studio Theatre having previously directed her charming Paddy Goes To Petra there at the end of last year.
This time it is Ryan who is on stage as the titular Kitty being ably directed by Jack Reardon.
Written as a response to her BA dissertation research on the depiction of Irish women on stage, she has created an independent, wily heroine who knows her own mind.
Set in present day very rural Ireland, Kitty is the surviving child of a single parent. She has endured privation, abuse and loss whilst being isolated at the end of a lane two miles from the nearest road, singlehandedly looking after her bedridden father and their sheep farm.
Hers is a very small world. Kitty's boyfriend, Robert, is a van driver she met whilst camping at the end of the lane waiting for a delivery, and Salisha is her only friend, from necessity not choice, being the only other girl in her class at school, whose hand-me-downs Kitty now wears.
Ryan is so successful at rendering survival in the extremes of harsh remoteness that "The Duelling Banjos" started to echo in my head. Unsurprisingly against such bleakness Kitty has become prematurely hardened and bitter, and we get only glimpses of the young, joyful woman she ought to be, through this thoughtfully detailed portrayal of a life going off the rails.
Ryan has written this moving portrait in a language that plays at the outer reaches of grammatical structure with an archaic feel, and which can still express a gentle humour.
In its writer's hands, the delivery is compelling which together with a wiry physicality is otherworldly, the only paradox being that such poetic phases and expressive vocabulary could come out of so rough an upbringing.
Ryan's mesmerising performance is supported by an evocative soundscape from Florence Hand and a powerfully effective lighting design from Alex Forey that adds to the atmosphere. Director Reardon is unyielding with the tension which makes Kitty an occasionally uncomfortable watch, but a very rewarding one.
Reviewer: Sandra Giorgetti