The Knot of the Heart
David Eldridge
Almeida Theatre
(2011)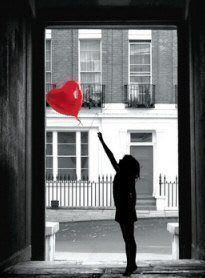 Lisa Dillon is Lucy, an Islington intellectual who, at 27, has the world at her feet. The pretty blonde has just become a presenter on children's TV and all her dreams are on the point of coming true.
The Knot of the Heart then allows us to watch her inevitable descent into the deepest circle of junkie hell.
The play opens at the comfortable family home, when Lucy enlists the aid of her horrified mother as she chases a soothing dragon in the back garden.
In no time, with regular maternal help, the golden girl has lost her job and is paying for expensive addictions with her body. From there, a near-death experience ends in hospital, followed by a halfway house administered by Sophie Stanton's truly noble and selfless Marina
By this stage, we have seen enough of Margot Leicester's Barbara to know that not only is this mother addicted to alcohol and delusions but she is a primary cause of her daughter's problems with constant swings between evasion and apparent desire to ensure a much-loved daughter's destruction.
This eminently respectable 60-something even scores drugs, ostensibly to prevent Lucy from meeting dealers but, in reality, ensuring that a dependency on Mum is perpetuated.
Abigail Cruttenden's frosty older sister Angela, a lawyer addicted to her work and judging others, is seemingly the only sane member of the family but she is two-dimensional to an even greater extent than the others. She also seeks love without success but at least has money and a career to fall back on.
David Eldridge is determined to show middle class drug addiction in as realistic a manner as possible and this can be harrowing, largely due a brave performance by Lisa Dillon under the direction of Michael Attenborough.
All too often though, the knee-jerk plotting follows predictable patterns and surprises fail to surprise, primarily because much of this material has been explored in various media on so many previous occasions.
There is a possibility that, in order to be able to engage fully with The Knot of the Heart, one needs to be, or more likely have been close to, a self-destructive addictive personality. In that case, the characters' irrational behaviour and desire to repeat their mistakes could appear painfully accurate.
Playing until 30 April
Reviewer: Philip Fisher